Bring a warm batch of sweet and savory honeycrisp white cheddar scones to your next #SundayFunday brunch. Grab the recipe here!
After Christmas I picked up Run Fast Cook Fast Eat Slow from Up and Running Dayton. Always looking to add healthy recipes into our kitchen and with a new love for half-marathons this book seemed like a no brainer to bring home!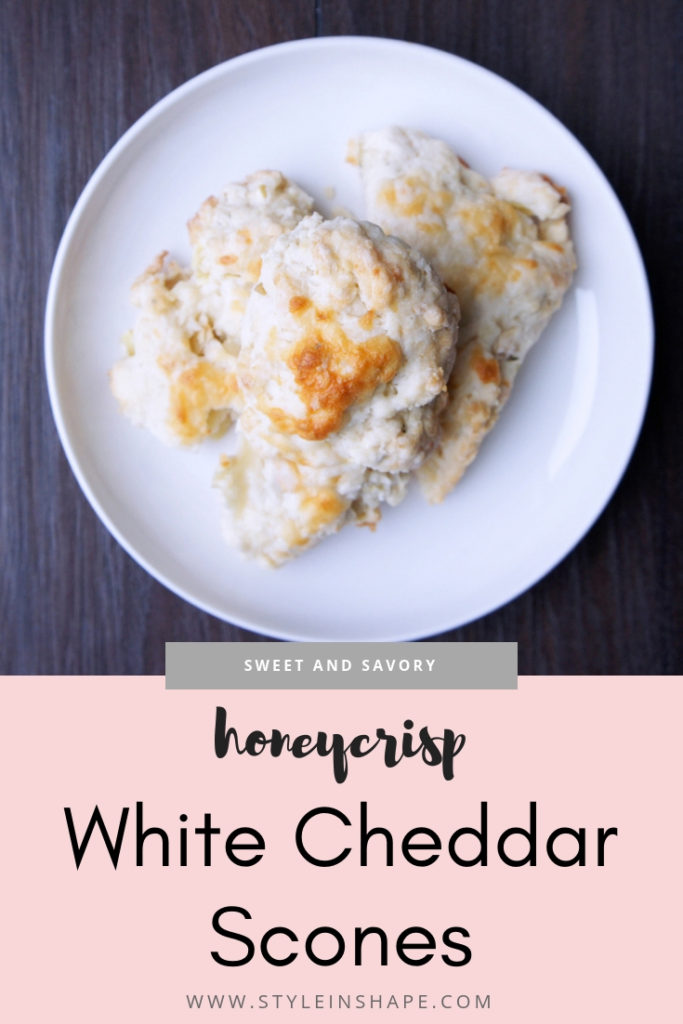 We played it smart and had a sleepover with the kids at our friends house to ring in the 2019. Eager to test out a new recipe I used ingredients we had on hand to make their Apple Cheddar Scone recipe for New Year's Day morning.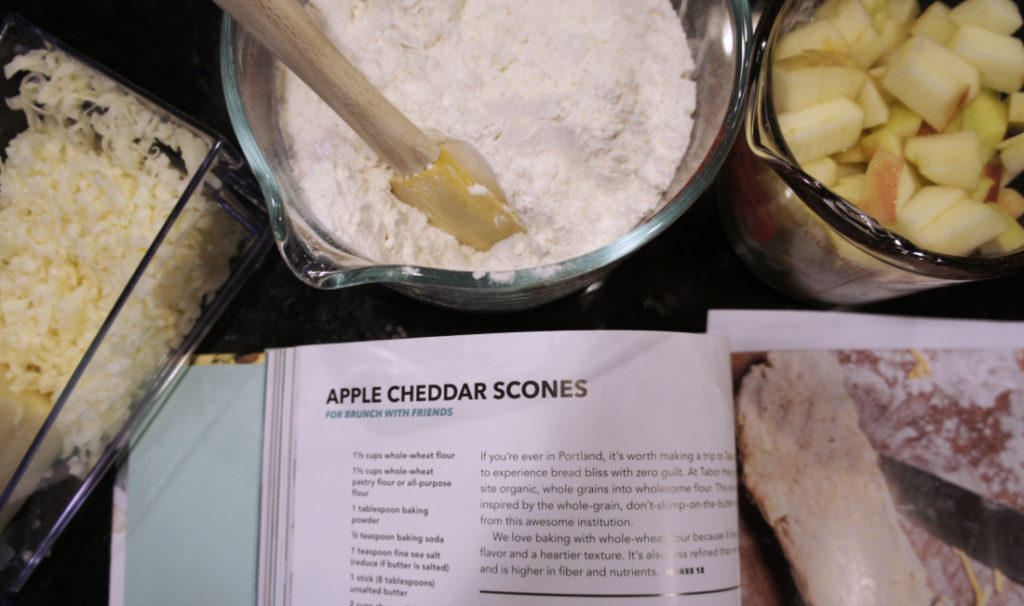 I made these the night before and stored them in the fridge. In the morning I popped them in the oven for about 20 minutes to warm them up. They were the perfect carb for us after a night of champagne!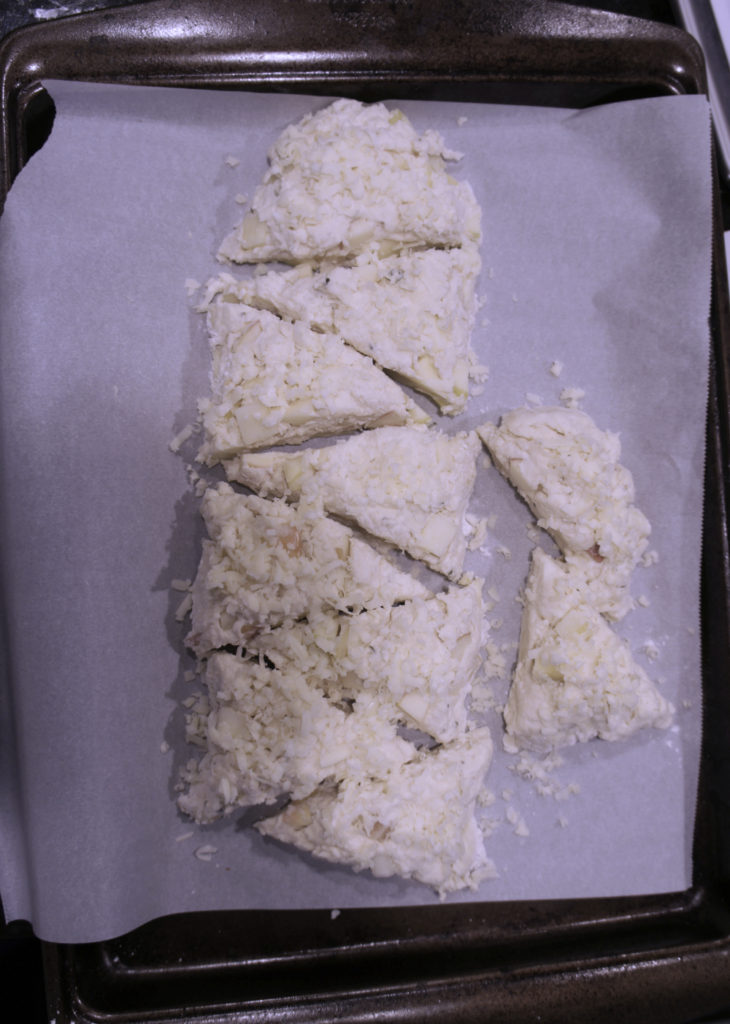 For the batch I made, the texture was a bit more biscuit than than I expected but still delicious. The rosemary flavor did not come through enough for me (I am a big rosemary fan) so I think next time I will add more than what the recipe calls. I also think I will decrease the amount of butter from 8 tablespoons to maybe 7 or 6. Personally I thought they could use a little less butter because of the cheese on top.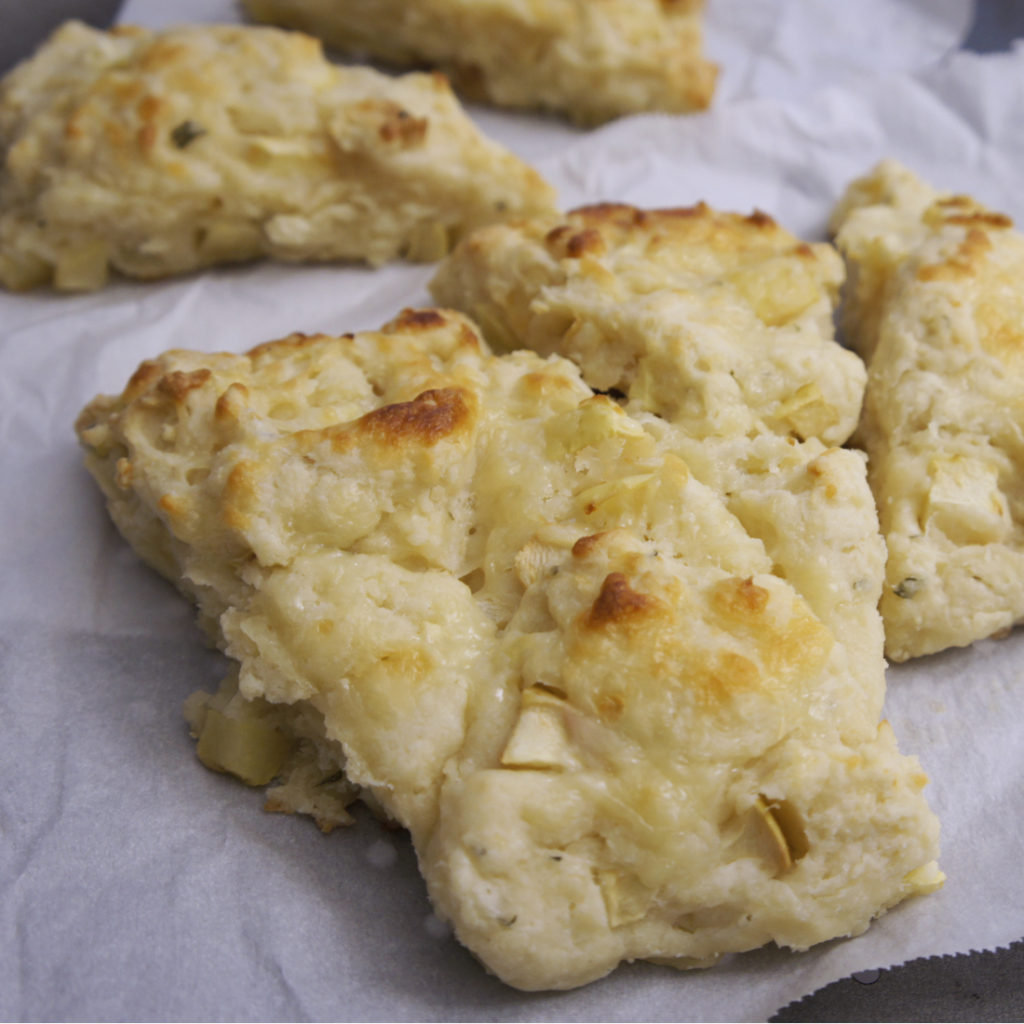 One of the best thing about a recipe like this- if you master the base you can have fun with the different mix in combos. You could switch easily switch up this recipe with different cheese combos and even swap out the apple for a pear. I bet a creamy blue cheese and pear scone with rosemary would taste amazing!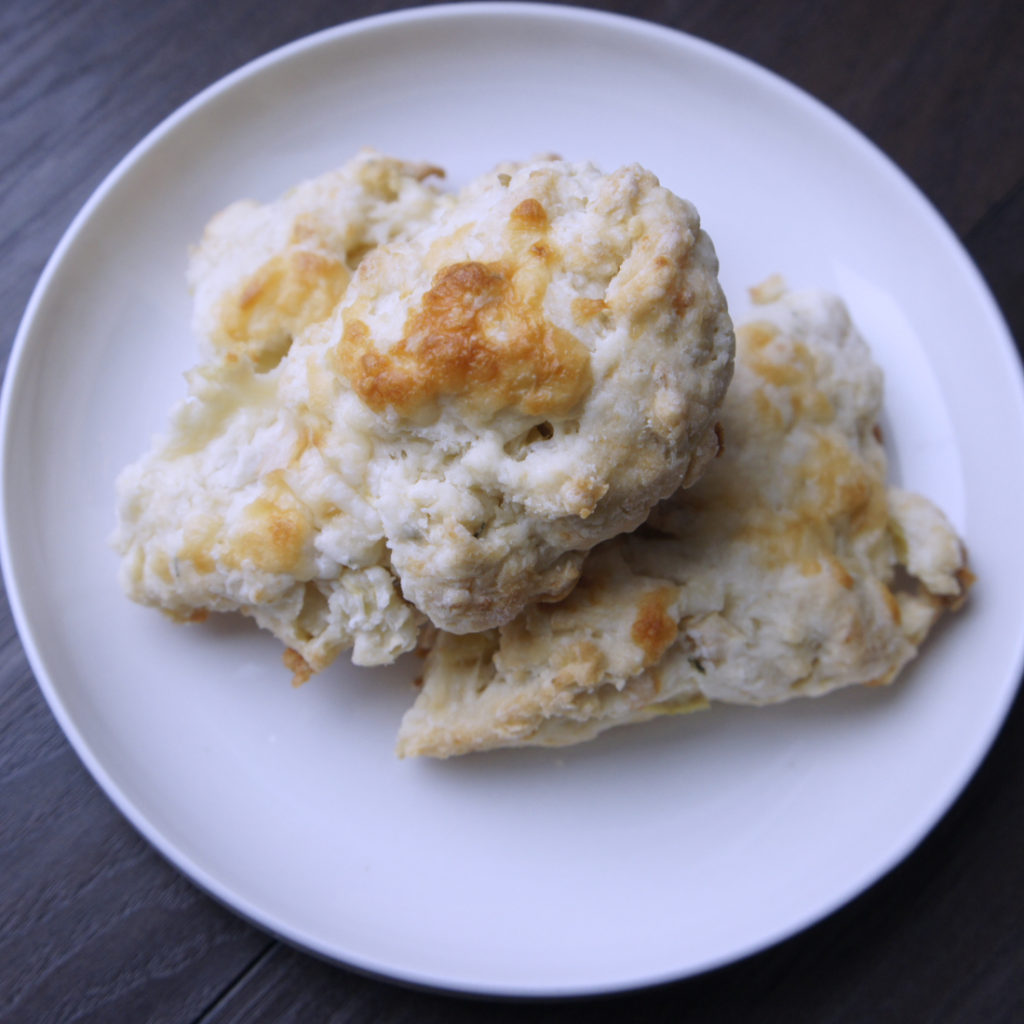 Below is my adapted recipe: note in the recipe below I have already reduced the butter and increased rosemary since that is how I plan to make these in the future. To see their original recipe you can buy the book or pop over to this post I found on Travel Oregon where these two babes are interviewed and sharing a few recipes from their cook book.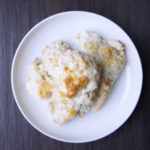 Honeycrisp White Cheddar Scones
Sweet and savory scones that are perfect for #SundayFunday
Ingredients
2 2/3

cup

flour (whole wheat or all purpose)

1

tbsp

baking powder

1/2

tsp

baking soda

1

tsp

fine salt

7

tbsp

unsalted butter

2

cups

honeycrisp apples, diced

1

cup

white cheddar cheese, grated

3

tbsp

fresh rosemary, chopped

1 1/3

cup

plain yogurt
Instructions
Preheat oven to 350 and line a baking sheet with parchment paper.

In one bowl mix all the flours and dry ingredients.

Using a pastry fork cut butter into small pieces in the flour mixture.

Mix in apple, half the cheese, rosemary and yogurt until a thick batter forms.

Transfer mixture to lined baking sheet and shape dough into a long log the length of pan.

Flatten log and sprinkle remaining cheese on top.

Gently cut log into triangles.

Bake for 25 to 30 minutes until top is lightly golden brown.

Store in fridge for up to one week and warm before serving.
---