Fall weather has FINALLY arrived here in Dayton! I love early fall temp and fall fashion! I've got three fall looks with Target items I recently picked up. Click to see all three!
There is lot of 90's inspired looks going on right now. This girl is feeling a little dejavu when shopping lately. I swear that some of the items I've seen I owned in my youth.  Do you feel that too? I'm not mad about it, because the 90's were great! The fall trends I am swooning over are with faux leather, leopard, olive and plaid. 
My first look I'm sharing is with these faux red leather pants that I immediately fell in love with when I saw them in an email from Target. I had a hard time choosing between red and black but I went with red to be adventurous. I paired it with a black crop top and black block heels for dinner a few weeks ago. All items besides my bag and earrings (I made those!) you can find at Target.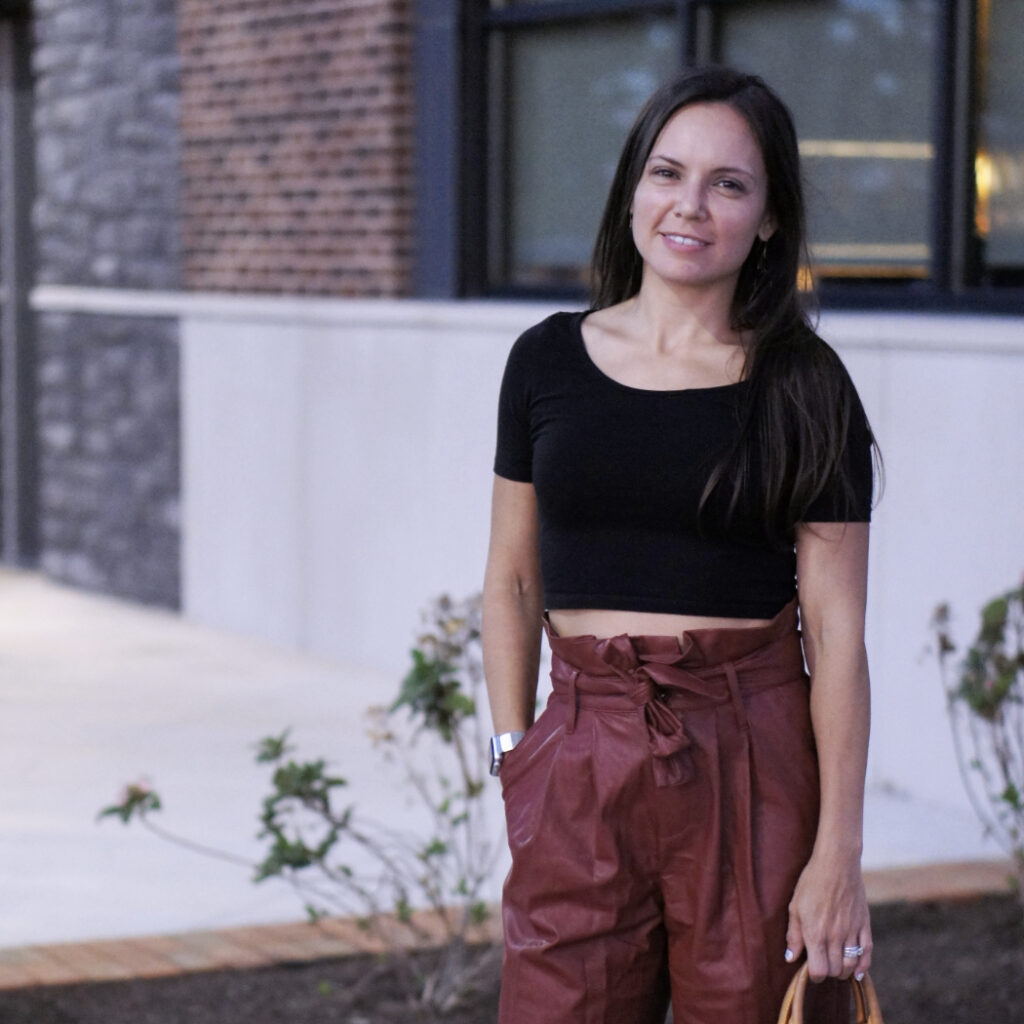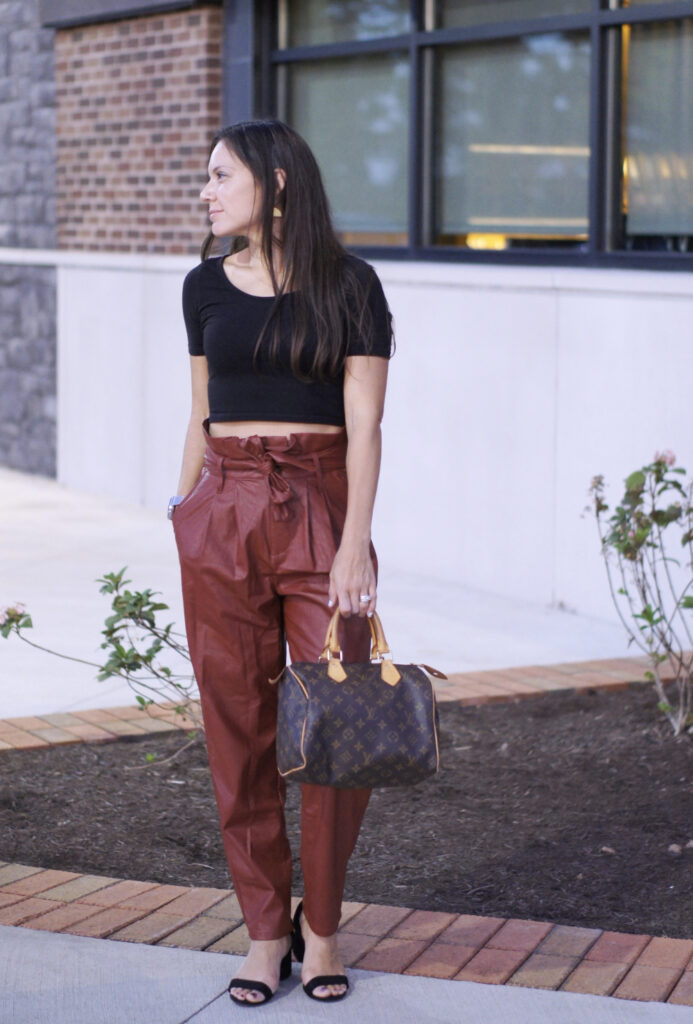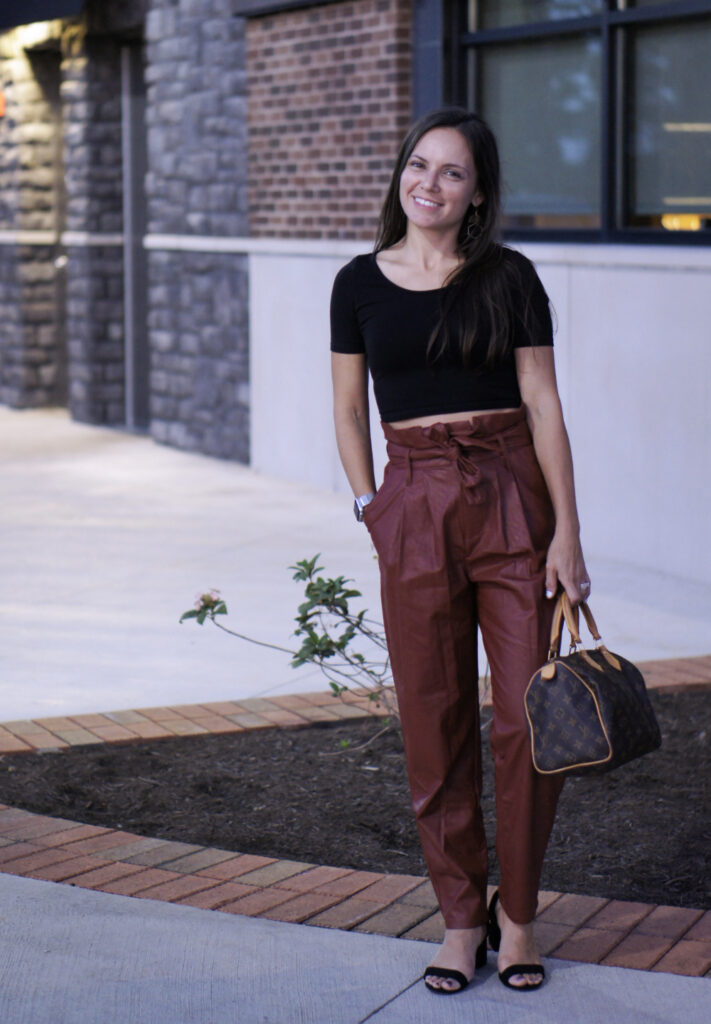 The second look I'm sharing is similar to one that I did Insta stories poll to help create my outfit for the Breeder's concert we went to recently. For that concert I swapped the white long sleeve crop tee for a black body suit because it was 90 degrees out. I love this plaid skirt. It reminds me so much of the 1990's. I kept it casual with a jean button up and Chucks. Because this skirt flannel, so it's going to make it through the winter with a chunky sweater and ankle boots.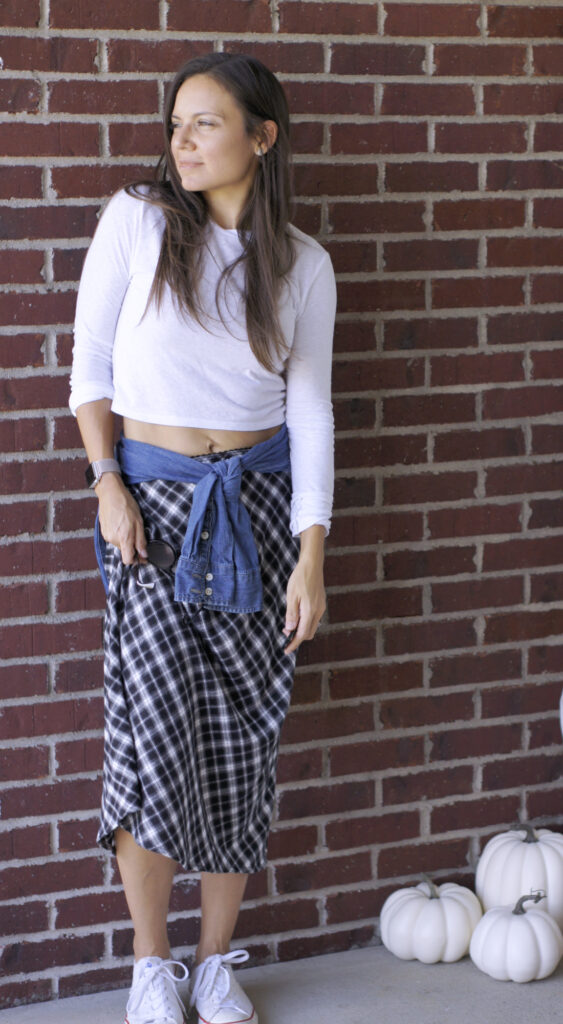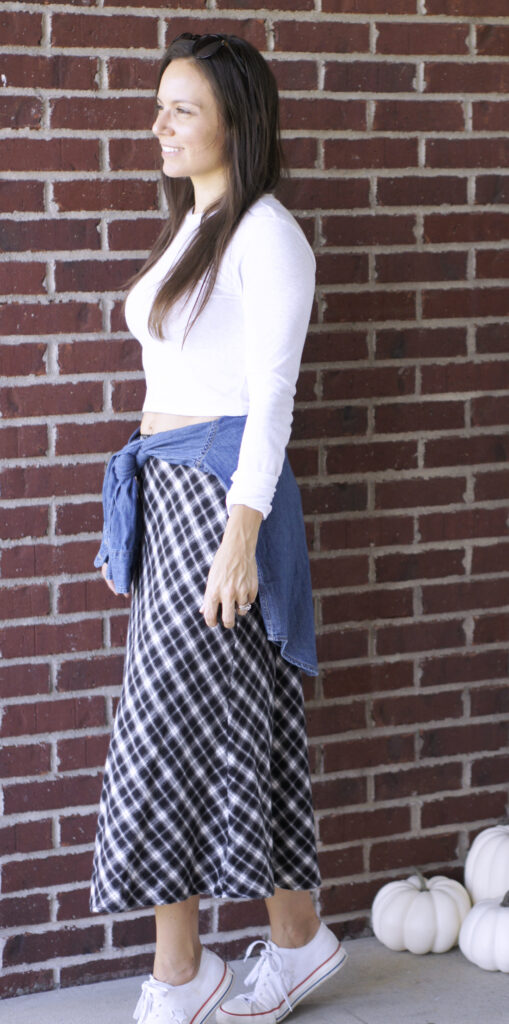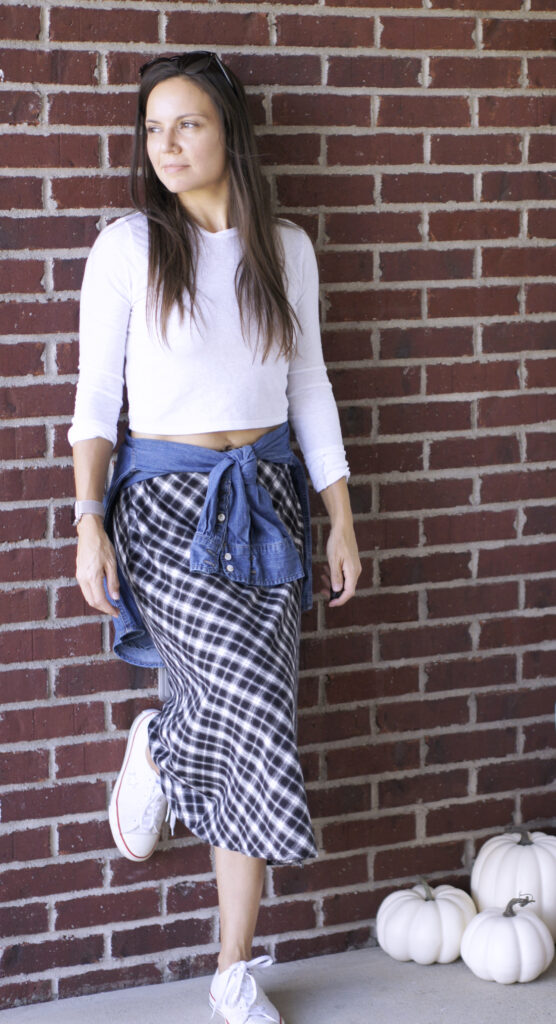 The last look I'm sharing is also super casual with a short sleeve sweater. Which in Ohio, short sleeve sweaters have about a two week window to wear- it will quickly drop to being too cold to wear tops like this. Yet, I'm still drawn to them. I'm a sucker for sweaters. (I have a whole armoire of sweaters) I paired the olive sweater with leopard print shoes, a plaid scarf and my high waist jeans. My earrings I picked up from Beck and Call but you can find a similar pair here and here.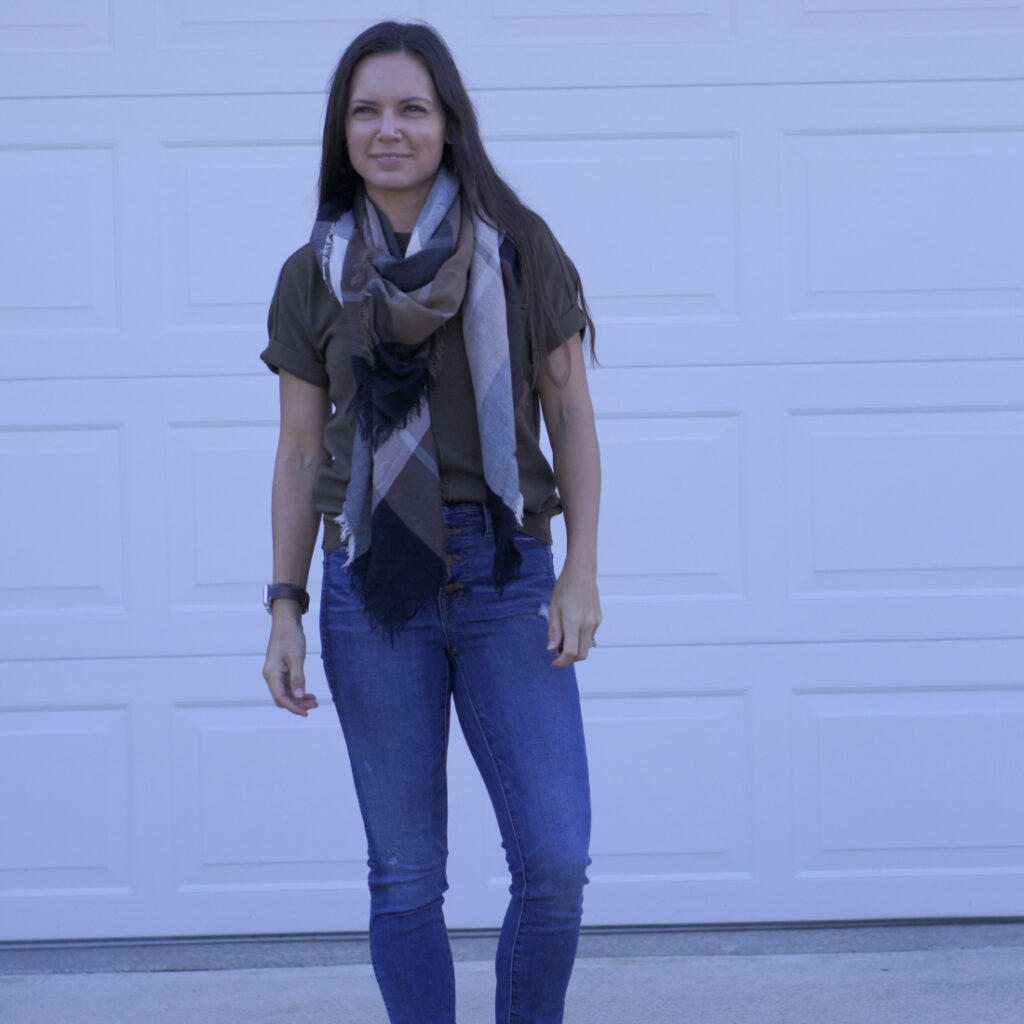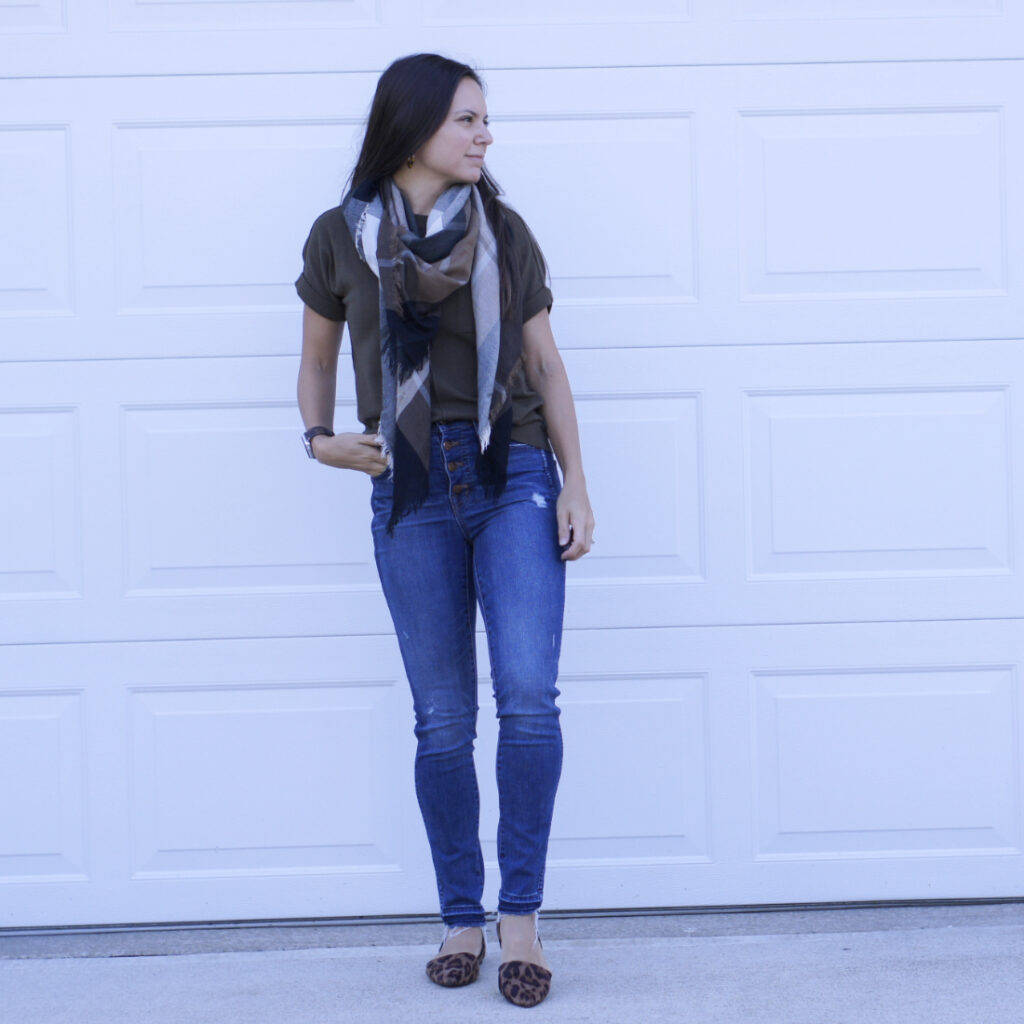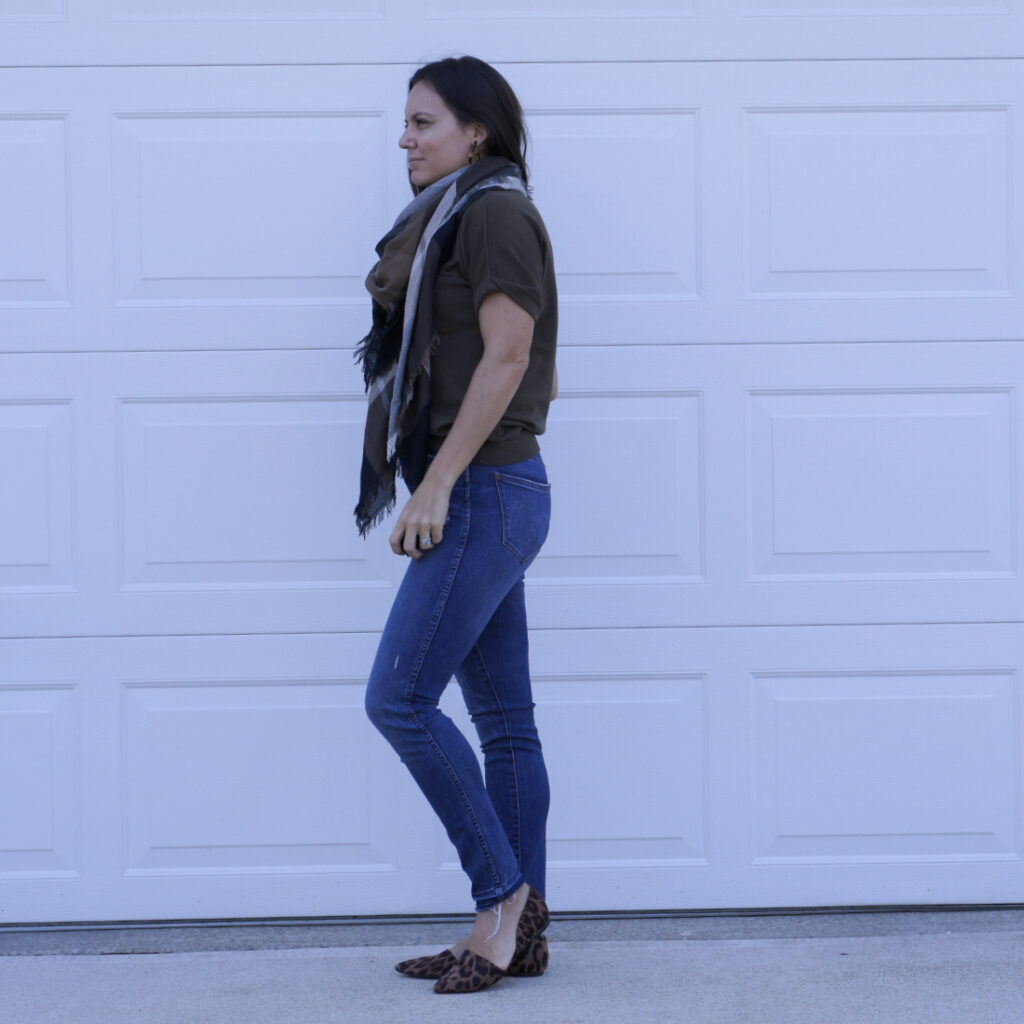 You can shop all three looks in the product widget in the middle of this post or pop over to my shop style page. While these items are from Target, this post does include affiliated links but is not sponsored by them. 
What styles are you wearing for early fall? I'm still loving this look from last year. Tell me your favorites in comments!