She + Sky twist back sweater is taking me from casual to date night on repeat since fall. Keep reading to see my two looks!
All last winter I swooned over all the fun twist back sweaters I saw on the 'Gram. Unfortunately almost every time I went to buy one it would be out of my size or way out of my budget.
This past fall, the little miss and I popped over to Yellow Springs for a mid-morning snack and stroll around town. While checking out House of Aum, they had just stocked new fall merchandise including this mauve She + Sky twist back sweater – in my size and under $40! I really did not think twice about brining it home!
What I love about this twist back sweater is a great layer to go from casual to night out. It is so easy to throw on over yoga gear for an easy yet cute studio-to-errands style. PS- babes, this 90 Degree by Reflex racerback tank is my current ABSOLUTE favorite for yoga. Soft, breathable and classic. They wash well and are true to size. I got four black ones as Christmas gifts- that is how obsessed I am.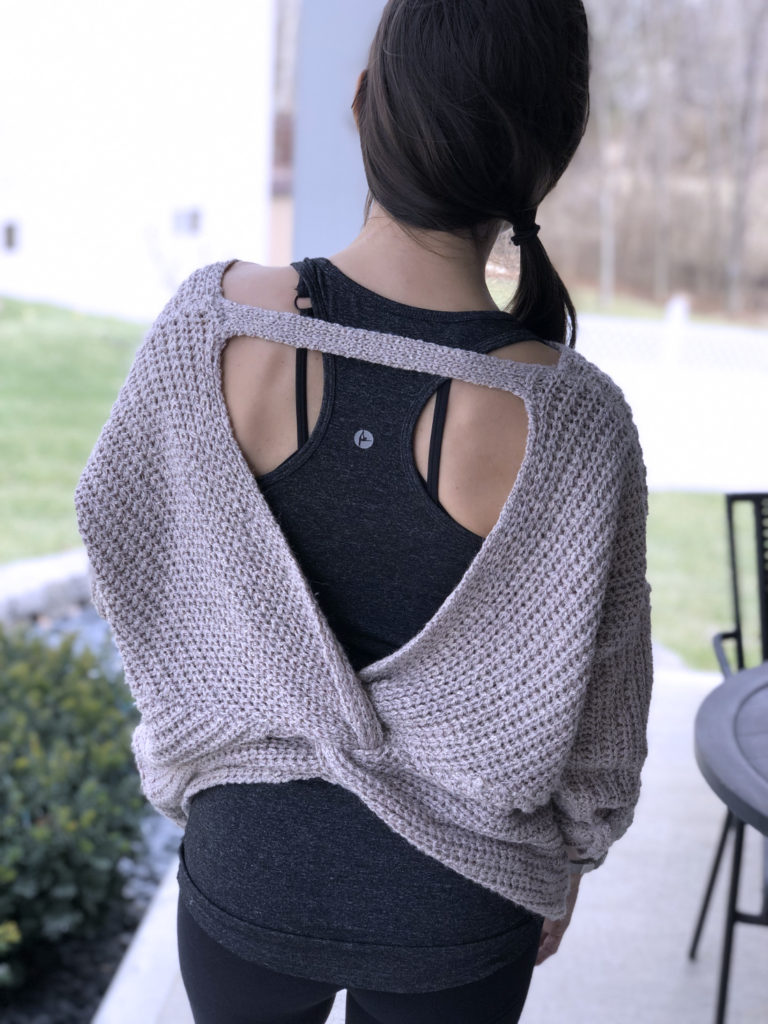 Pair that open back with a backless bra and you have a whole lot of sexy. These photos are from the fall (because life) when we were in Detroit for the Free Press Half Marathon. I also wore the exact outfit a few weeks earlier for Bestie weekend in Columbus. And just a few weeks ago for a date night at Crafted and Cured. I am not even sure if white booties are still in but I can not help but to love the way it pairs with the hue in this sweater.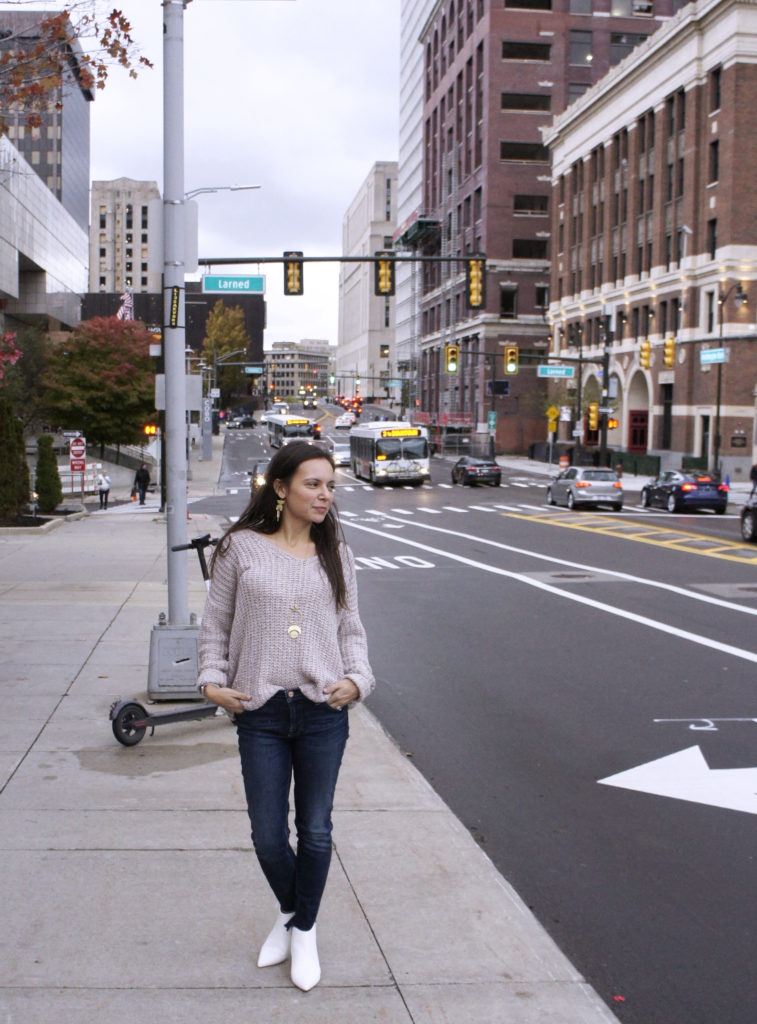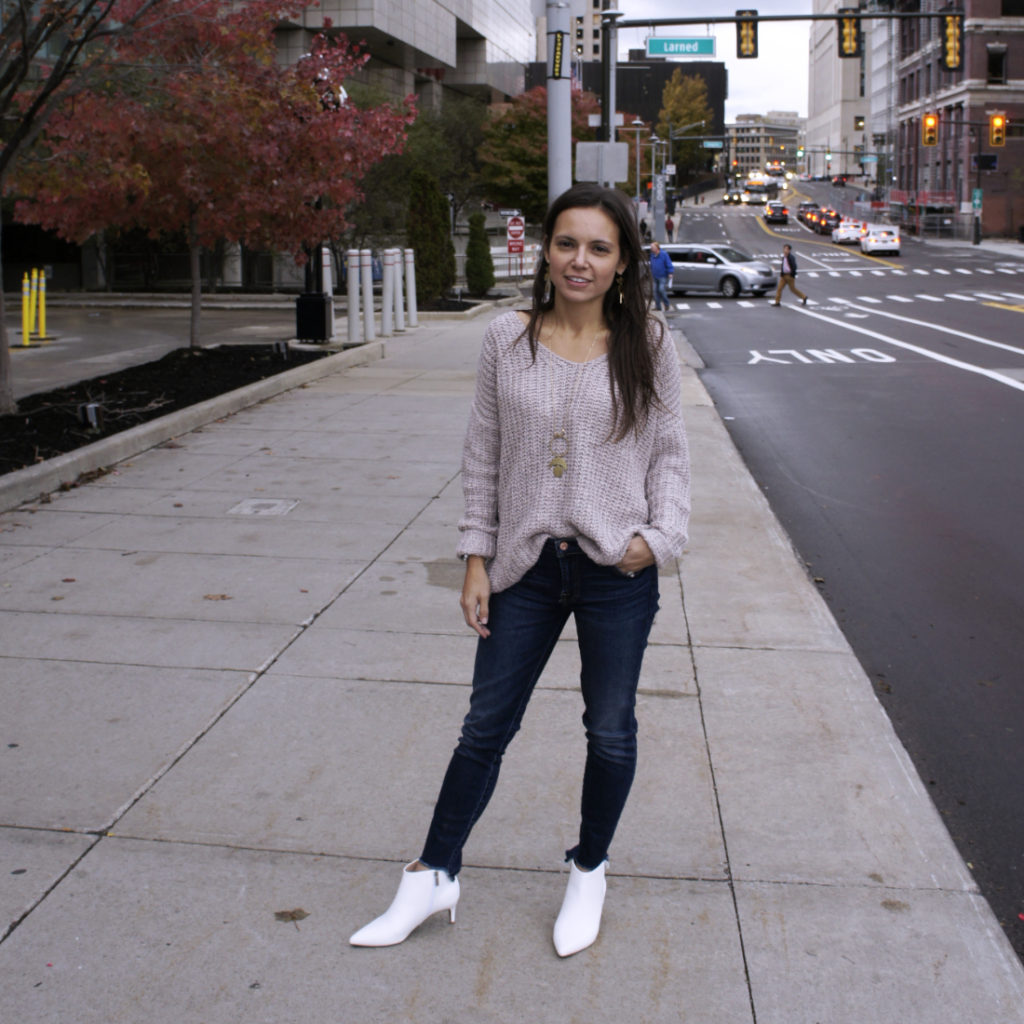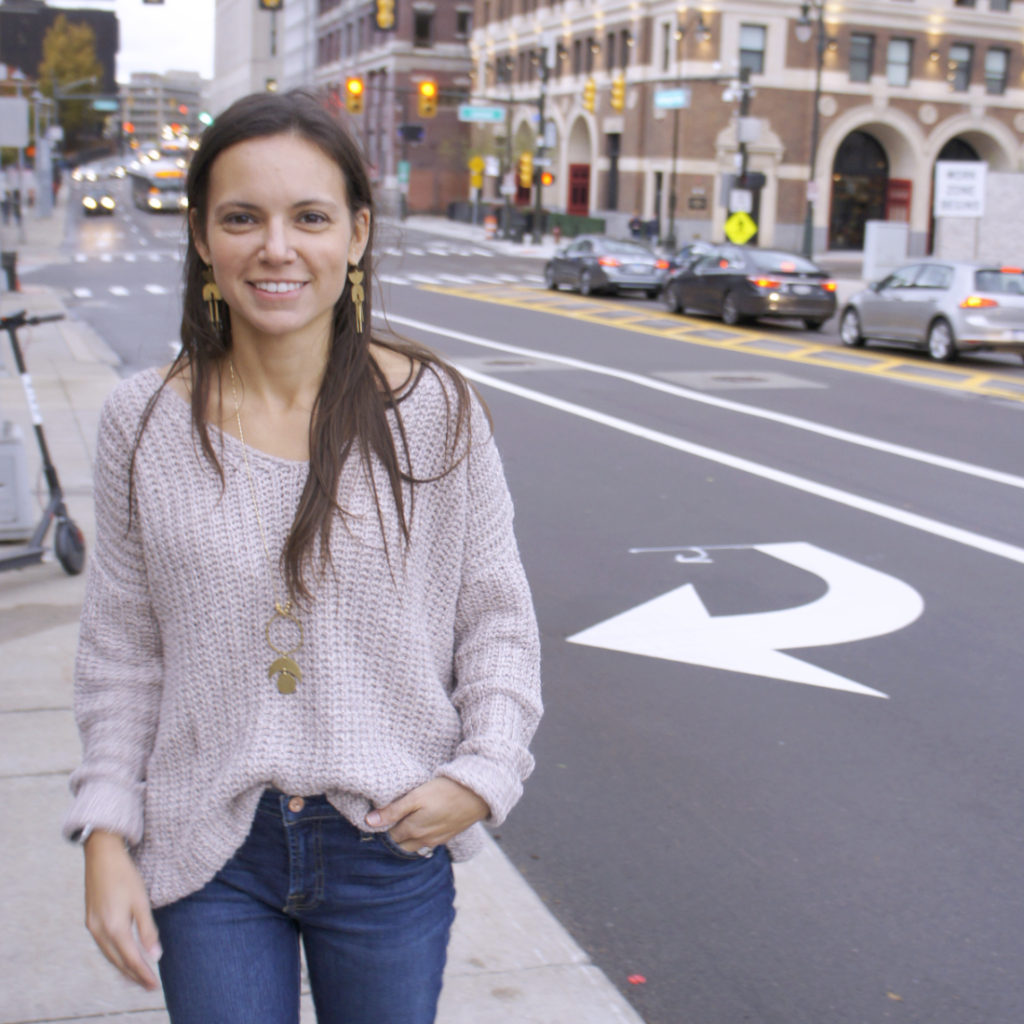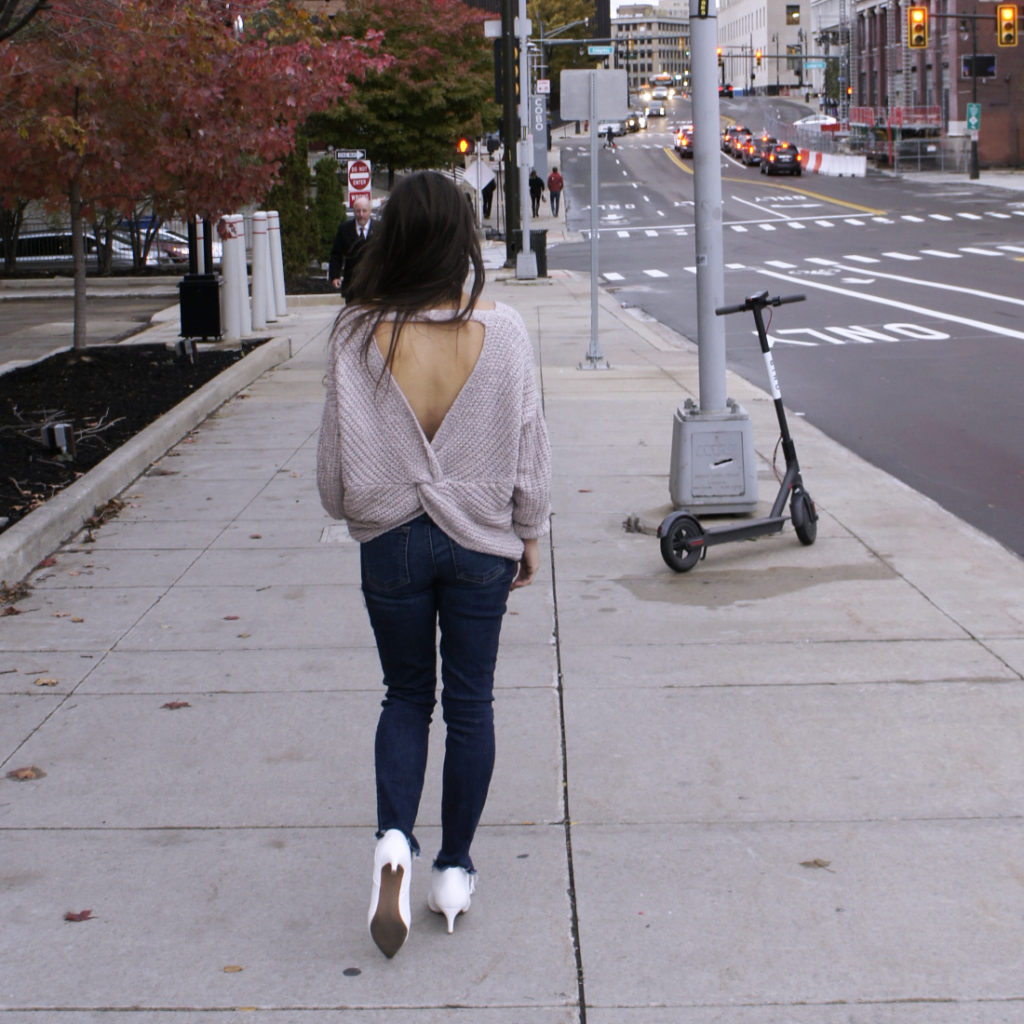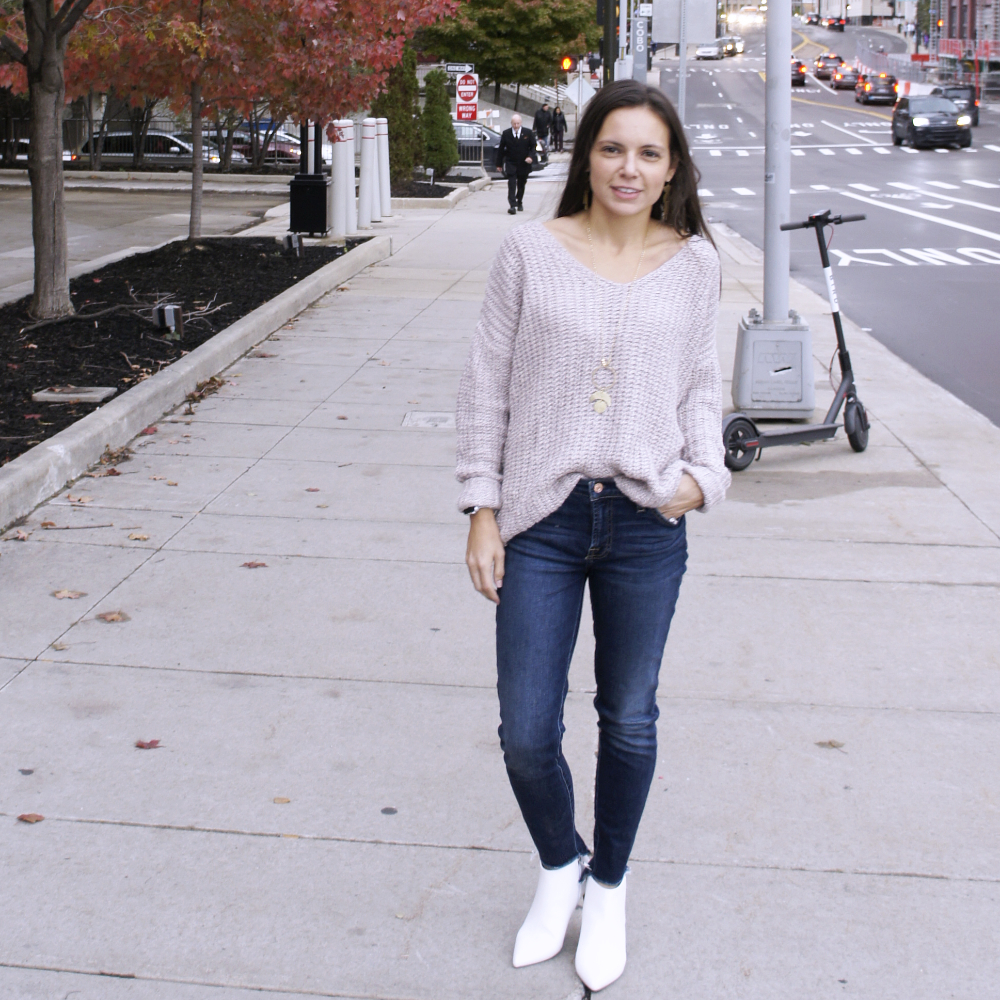 Sweater: She + Sky found at House of Aum
Jeans: 7 for All Mankind from Nordstrom Rack
Booties: A New Day by Target
Earrings: K E P T from Etsy
Necklace: handmade by me
---