That one time I misplaced a family favorite recipe and ended up with chocolate hummus that wasn't hummus at all! Keep reading to find out what happened!
You guys know that I am always looking to make my sweet tooth fix healthier any way possible. Especially when I know if I deny the chocolate craving for too long I just end up hiding out in the pantry with my hands in the chocolate chip jar. So last summer when my family said they would give chocolate hummus a try I couldn't wait to test out the Pin I had saved for over a year.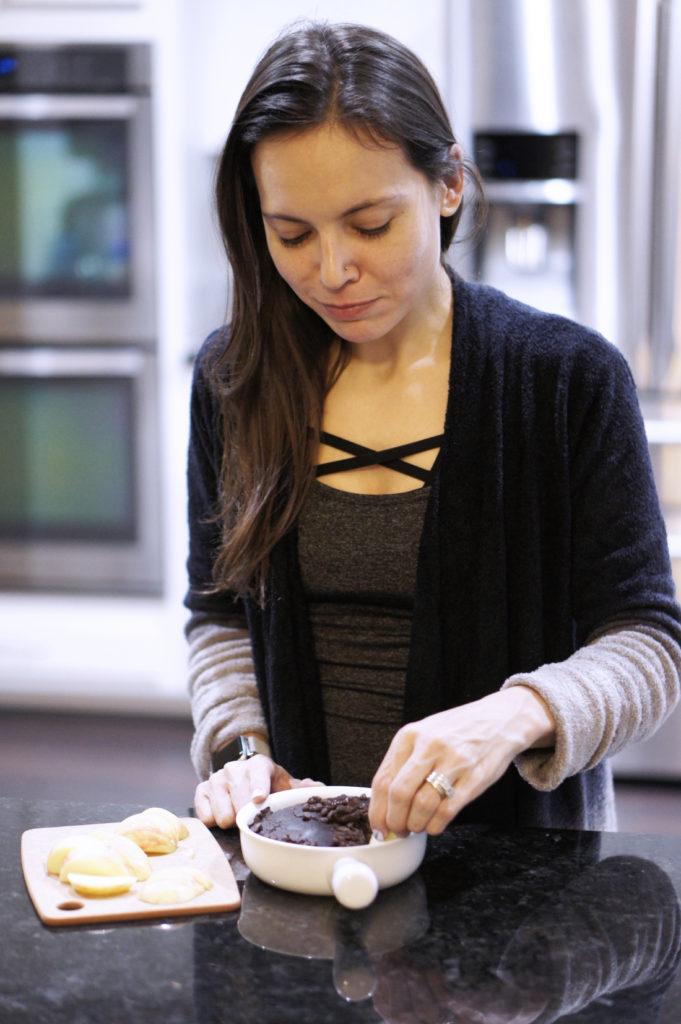 After throwing just a few ingredients in a food processor we had a creamy sweet hummus that we enjoyed dipping fresh fruit and pretzels in for dessert. It was delicious and became a family favorite at the end of the summer.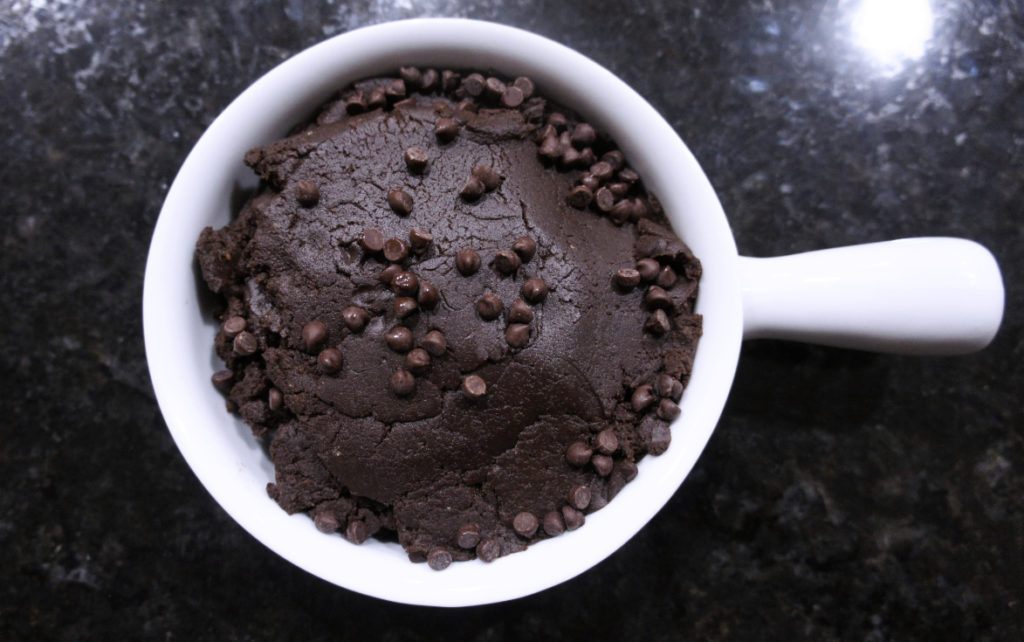 If you haven't been to the hummus aisle lately, you should go take a look. You can now find all sorts of dessert hummus options. I just saw a chocolate mint! Seeing this prompted me to make our favorite chocolate peanut butter hummus that night. Except I couldn't find the recipe we've been using!
After reading a few recipes I ended up mixing up a few to create my own. I found one that called for coconut oil instead of olive oil and I thought "yeah, lets switch up the oil this time". Girls, I should not have done that. The hummus was super yummy when it was fresh but then can you guess what happened after the rest went into the fridge?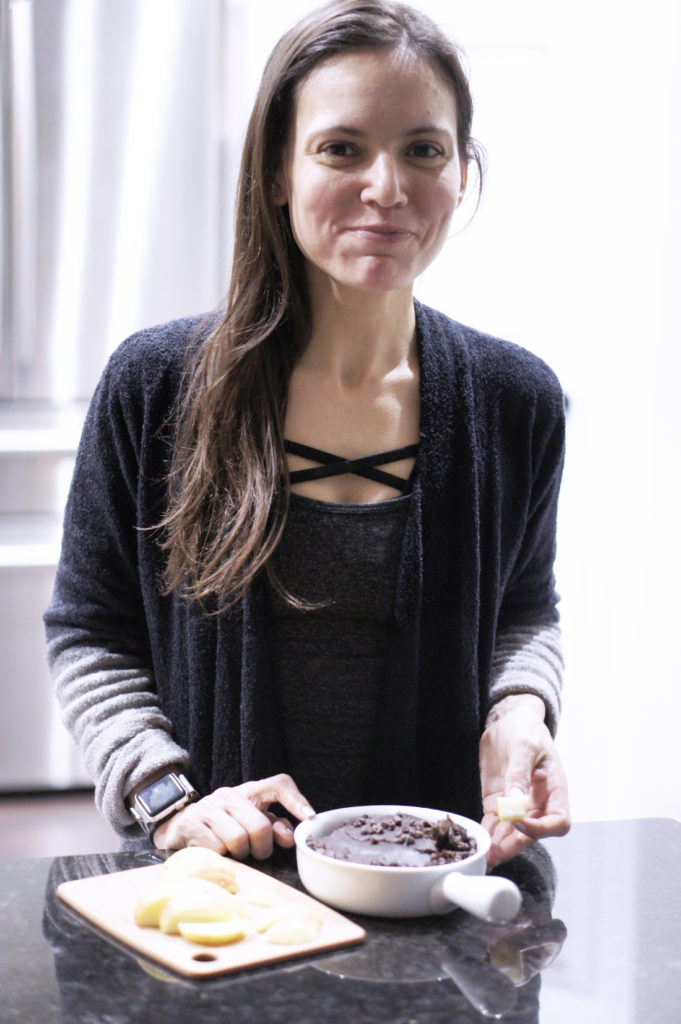 Yeah, I didn't think about what happens to coconut oil when it cools. Imagine trying to dip an apple slice into your jar of pressed coconut oil. No good.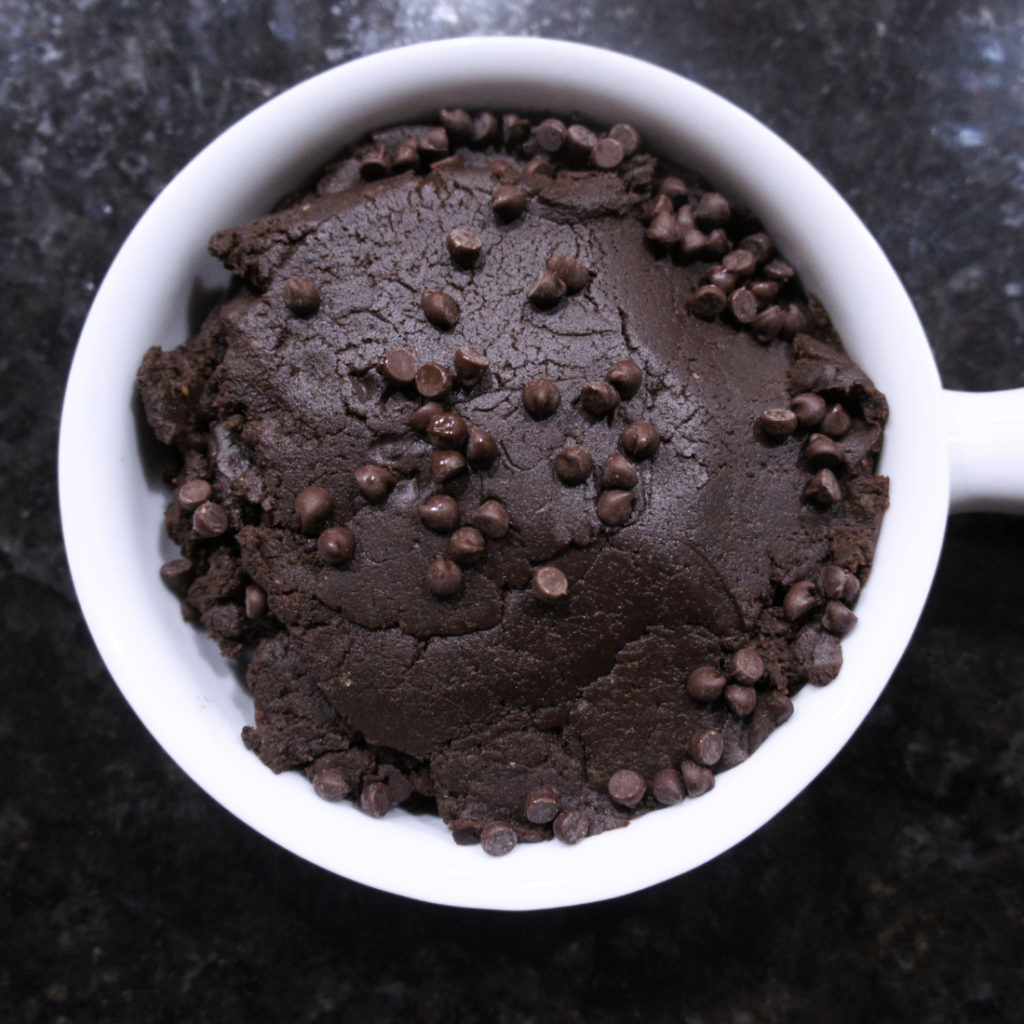 But no food goes to waste! We cut small pieces out after dinner and treated this like a protein packed chocolate fudge! I am actually going to keep this recipe around (partly why it's going on the blog!) and next time I make it I plan to press into a shallow pan then cut into small fudge piece squares. Especially since I did end up finding the original hummus recipe we love!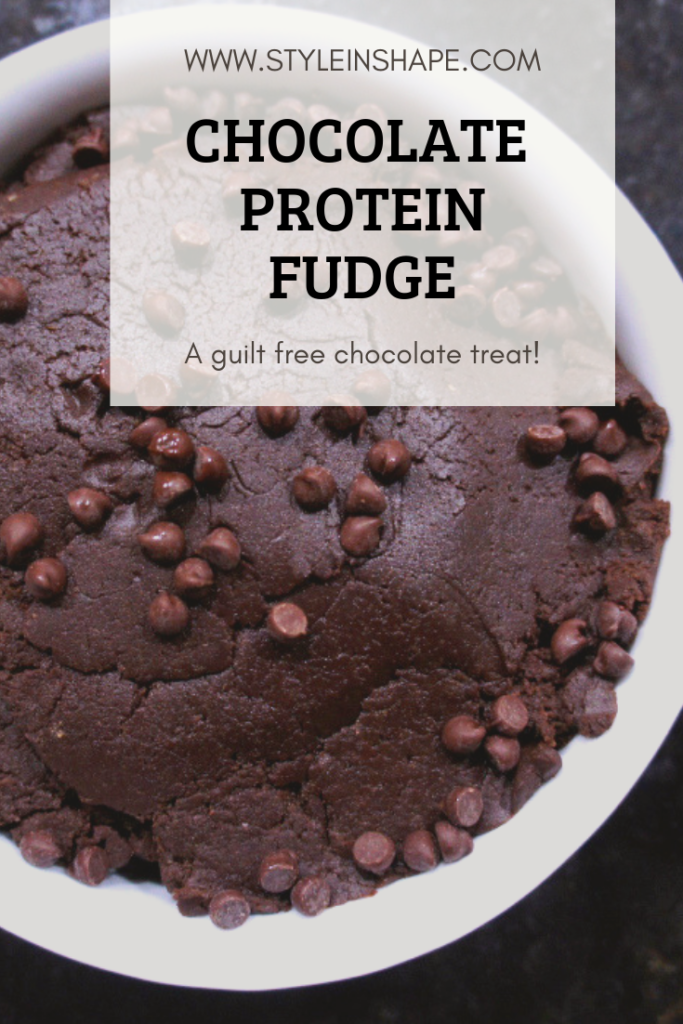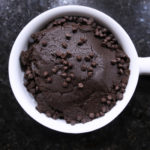 Chocolate Protein Fudge
Subbing coconut oil in a favorite dessert hummus recipe creates a healthy protein packed fudge!
Ingredients
1

can

chickpeas

rinsed and drained

5

tbsp

cocoa powder

2

tbsp

agave

2

tbsp

melted coconut oil

3

tbsp

creamy peanut butter

1

tsp

pure vanilla extract

1/4

tsp

sea salt
Instructions
Divide coconut oil in half

Add one half of coconut oil plus all other ingredients into a food processor.

Slowly add the remaining coconut oil and blending until a smooth consistency is formed.

Spread mixture into a shallow dish.

Pat chocolate chips onto the top (optional).

Place in fridge for 2 hours. Cut into bite size squares for easy fudge snacking!

Or you can serve immediately while it is still creamy. A great dip for fresh fruit and whole grain pretzels!
---