Sharing three ways I style the tunic sweater for the winter.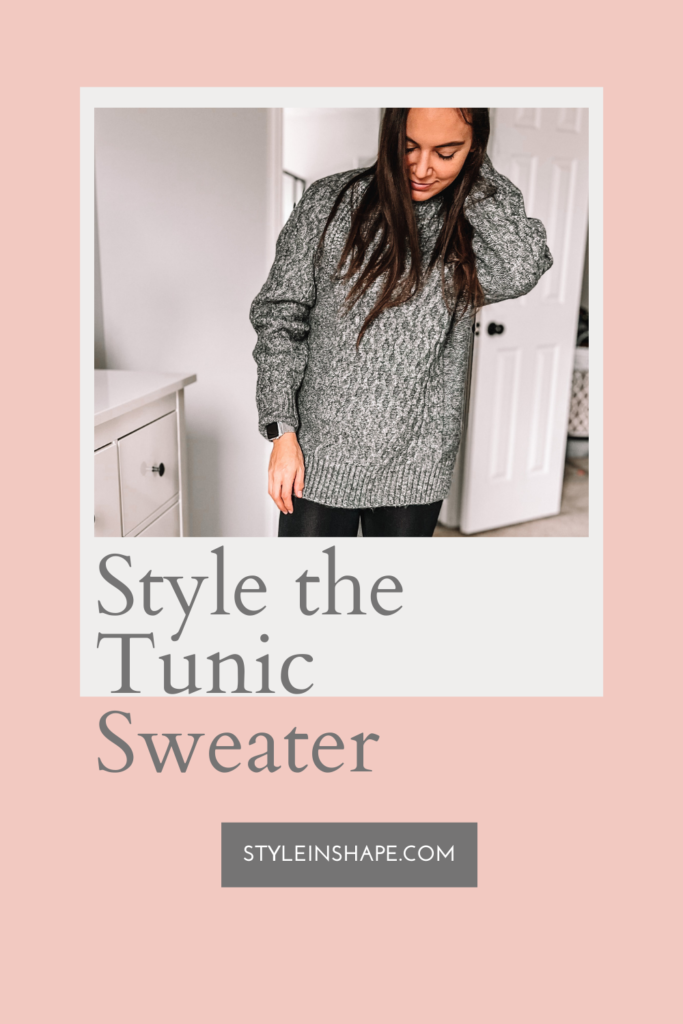 We all know it's sweater weather once the winter months arrive. One of my favorite type of sweaters for the winter is a tunic sweater. Big shirt and legging fan forever, thank you. 
Today I'm sharing three ways I styled the only new sweater tunic I bought this season. (Currently on clearance for $25)
The classic. Sweater tunic, leggings and winter boots. 
Take the sweater tunic out for a day date with the hubs with skinny jeans, cute flats and a fun hat.
Headed back to the leggings in my third look but added over the knee boots and a knit beanie.