Style a Sweater Dress 3 Ways for Spring
Nicer weather is calling for more GNO, brunch and date nights. Sharing how to style a sweater dress 3 ways for spring that would be perfect for all three!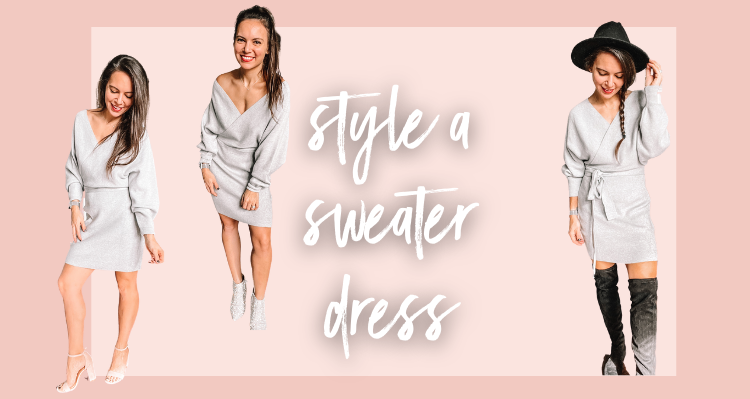 I recently purchased this sweater dress for for our date night to celebrate my husband. With nicer weather on the horizon, I thought it'd be fun to style it three ways for early spring!
I paired the sweater dress with flat over the knee boots and my trusty "instant stylish hairstyle" felt  hat. Could even add thick tights and a long coat if it's still chilly where you live.