Football season is HERE, bring on the tailgates and viewing parties. My healthy taco cups are easy to make for your next game day pot luck! Keep reading for the recipe!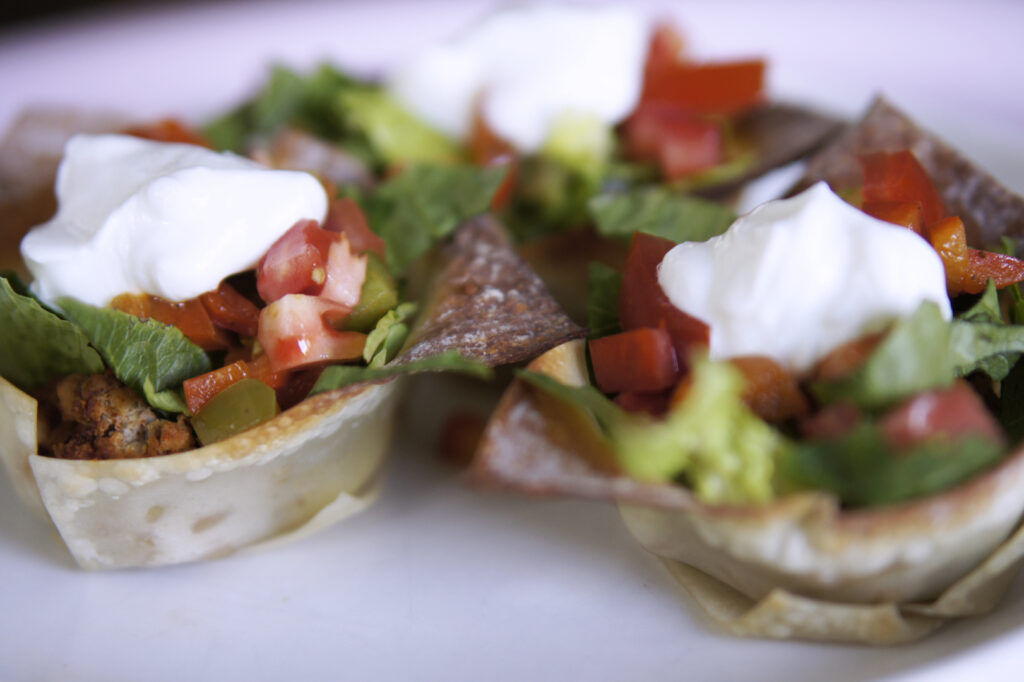 What's your favorite food? One of mine is TACOS. I love tacos. Corn, flour, salad, bowl, chicken, beef, black bean. Yep, I pretty much love all the tacos.
One of my favorite party appetizers to make healthy taco cups. I have been making these for years. They are so easy and yummy. This recipe is PERFECT for the next few months of football parties (and even into basketball season).
What makes them healthy you might be wondering?
For one, using wonton wrappers are a lot fewer calories than a taco shell. Use a homemade taco seasoning mix instead of store bought reduces sodium intake. Opting for a lean ground turkey over ground beef makes them less fatty. Swapping for greek yogurt rather than a dollop of sour cream adds more protein.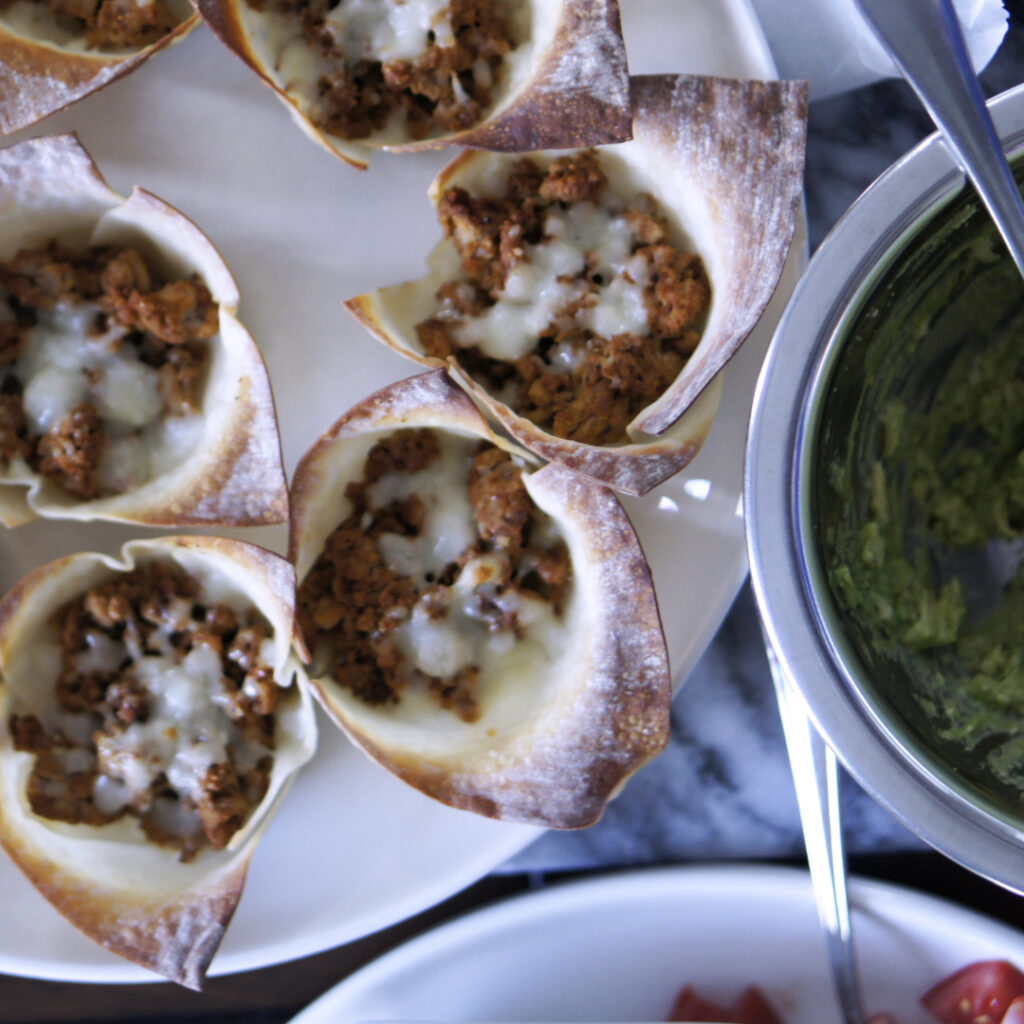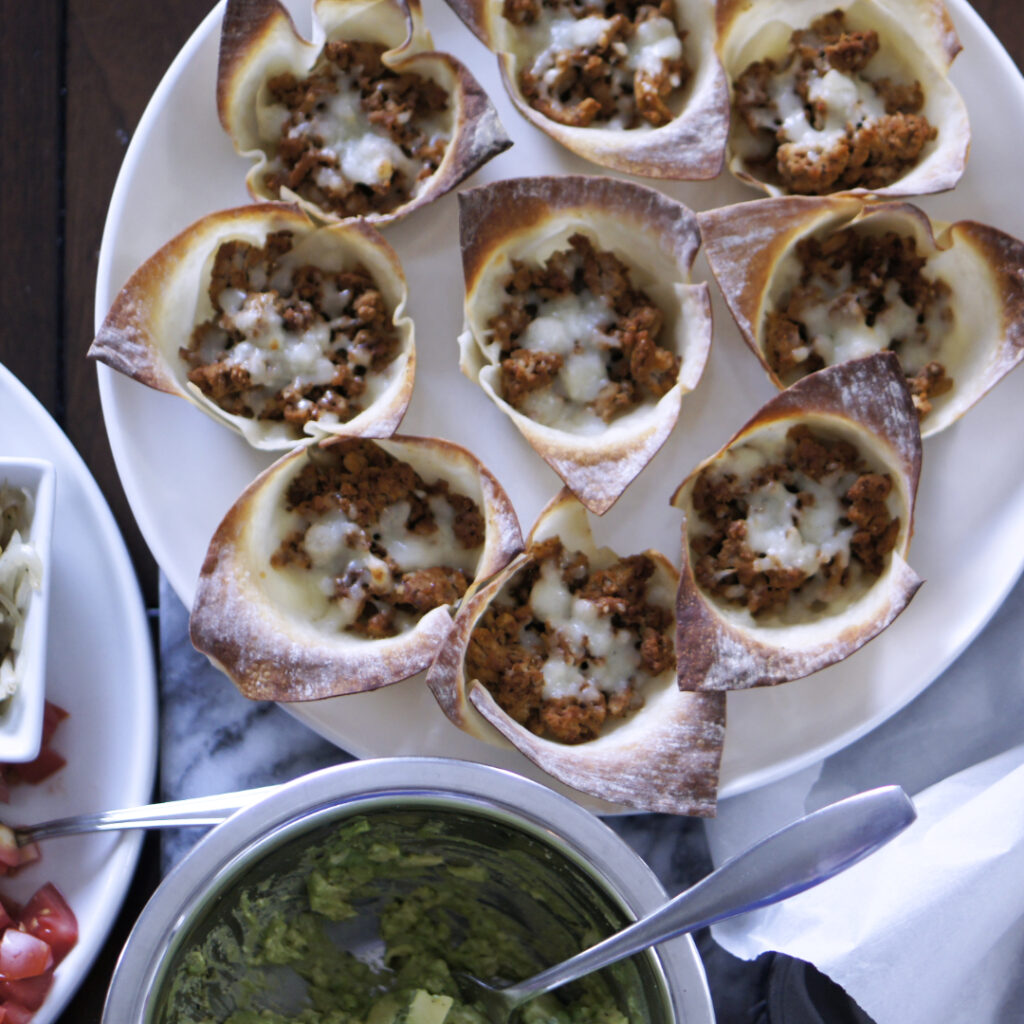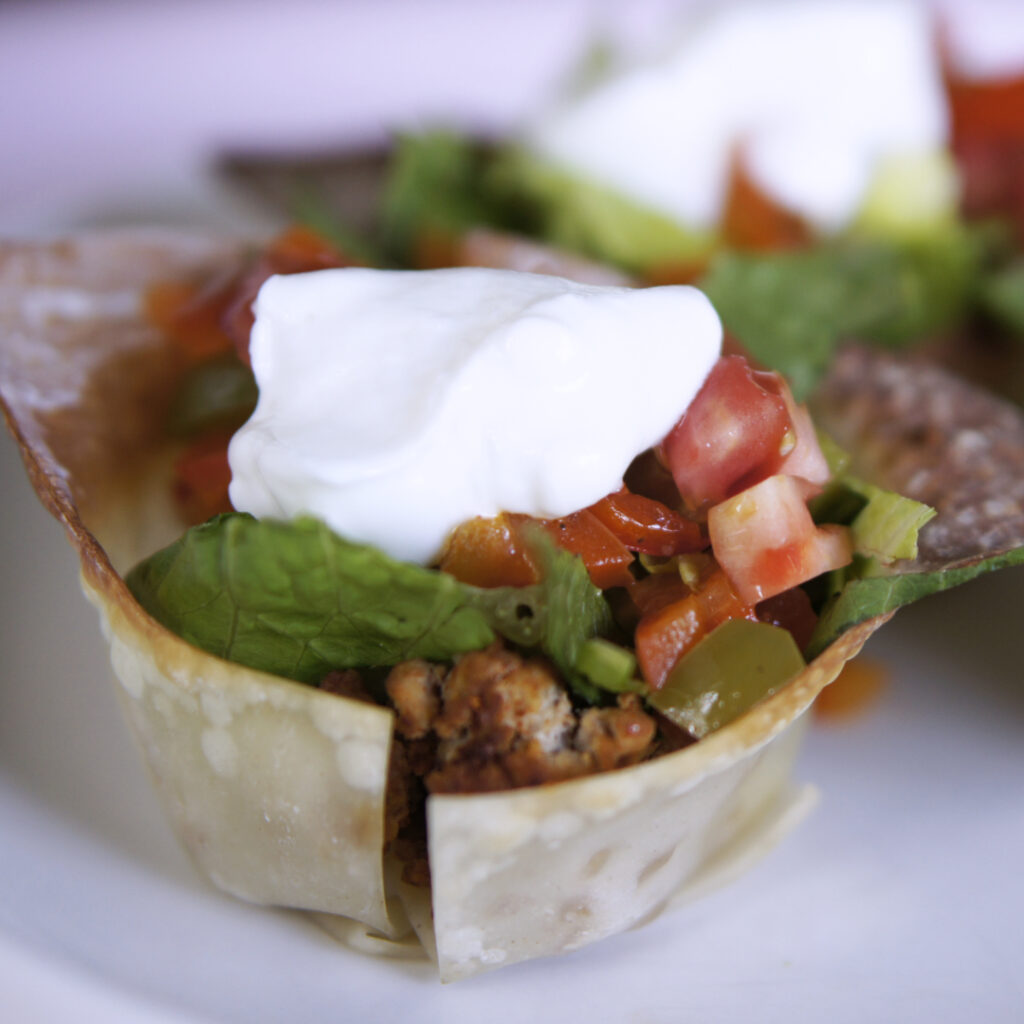 The recipe is quick; about 30 minutes start to finish. You can even make these the day before your event and quickly reheat before serving! Bring toppings like guacamole, salsa, greek yogurt, diced tomatoes, lettuce, and olives in plastic veggie tray (this football one is SUPER FUN) and let your friends load them up how they wish! I am going to warn you though- these are addictive! I have a hard time only eating two cups.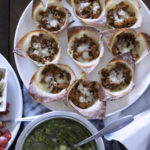 Taco Cups
Ingredients
24

wonton wrappers

2

tsp

olive oil

1

lb

93% lean ground turkey

1

Tbsp

taco seasoning

1/4

cup

water

1/2

cup

shredded cheddar or cotija

1

cup

diced tomatoes

1

cup

shredded lettuce

greek yogurt

diced cilantro

cooking spray
Instructions
Heat oil in medium nonstick skillet over medium heat.

Add turkey; cook, stirring frequently, for 5 to 7 minutes, or until no longer pink.

Add taco seasoning and water; cook, stirring frequently, for 5 to 8 minutes, or until most water has evaporated. Remove from heat. Set aside.

Preheat oven to 375. Spray muffin tin with cooking spray.

Place one wonton wrapper in the bottom of each muffin tin. Press the wrapper all the way down and around the edges so that it sticks to the non-stick spray. Lay another wrapper over top slightly turned to create 8 corners. Press down same way.

Fill each cup with about 2 tablespoons of taco meat, most of the way full. Top with cheese.

Bake for about 13-15 minutes until the edges are browned and crispy and cheese is melted.

Carefully remove each cup. Top with shredded lettuce, tomatoes, greek yogurt and cilantro.