Camouflage has made it's way back as a trend for this season and this scarf is a fashion find that you need to read about!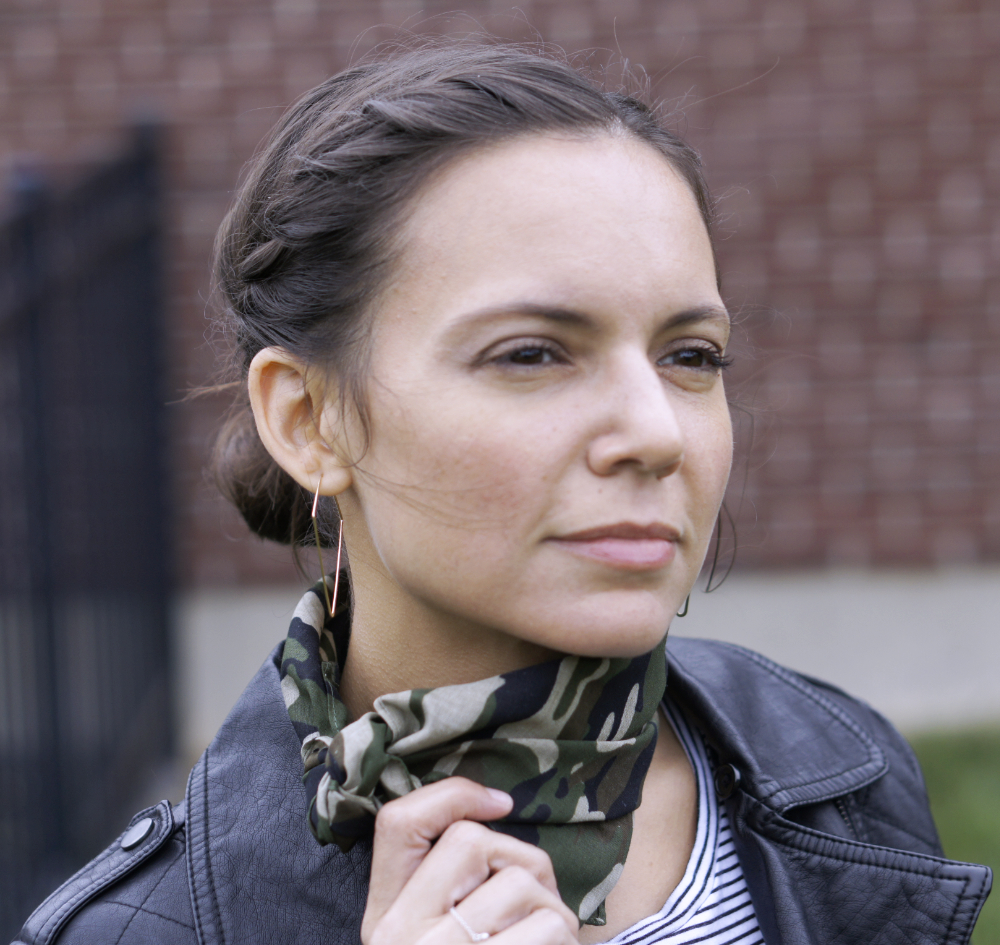 I think everyone owns a little bit of camouflage in their collection and I decided it was time I did too! I am not a huge fan of camouflage so I wanted to sport this print just a little bit. It needed to be a minimal piece and not cost too much since it's just to for fun with a current trend.
While in Hobby Lobby last week to pick up a few items for the kids I spotted a camouflage print bandana. Remembering something saw on Pinterest I thought I could play around with this find. If it turned out dumb, my son can use it for dress up. It is only 99 cents so, why not?
Turning to this pin (bel0w) from a few years ago I got to work folding and tying this little camo accessory a few different ways.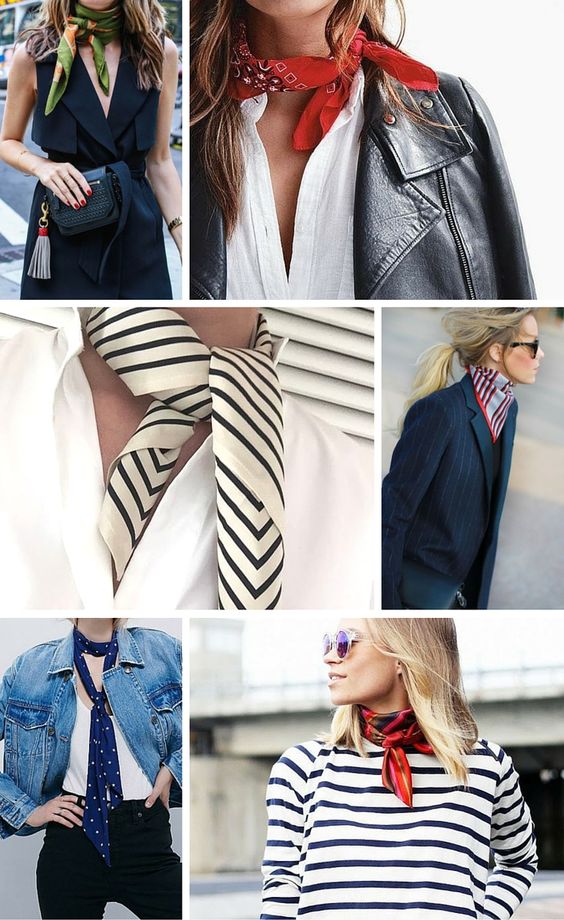 After folding it in a way that I liked the bulk, I paired it with a stripe flutter sleeve tee, a faux motto jacket & mule slides.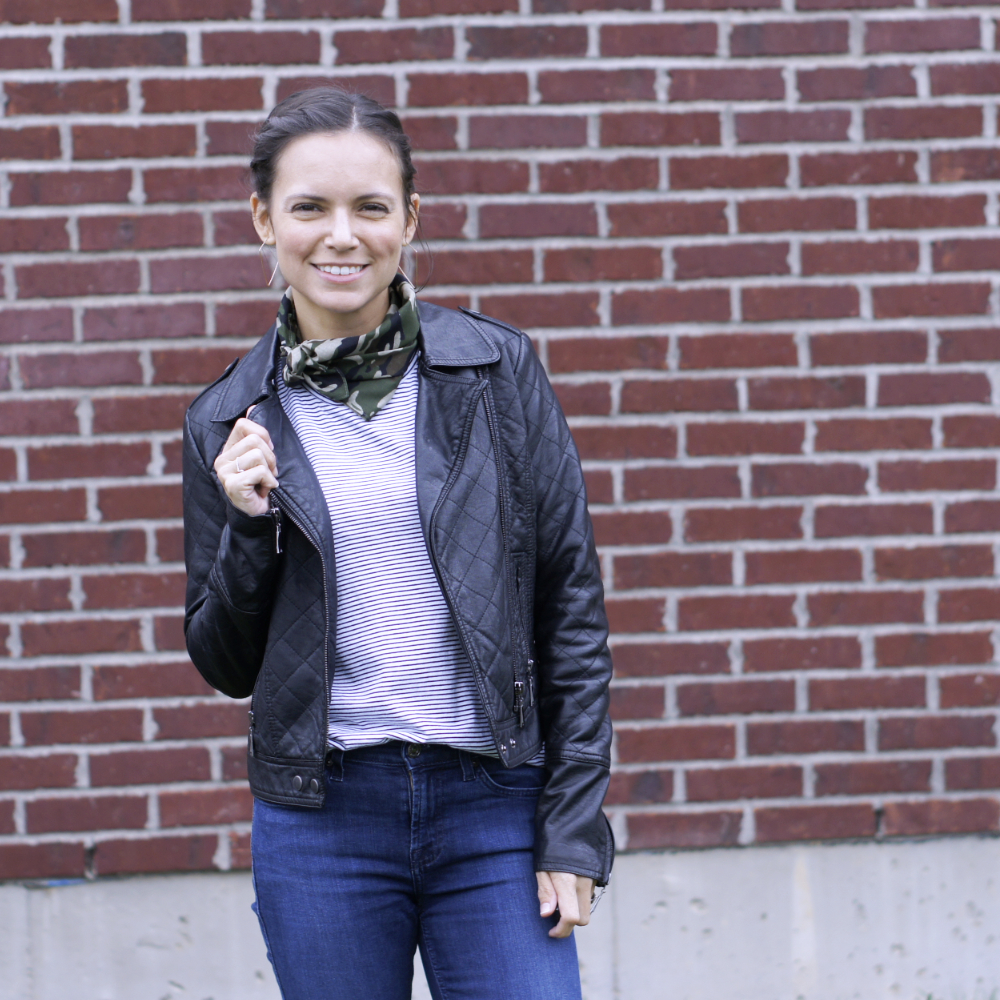 I really like how I mixed classic prints with sweet and edgy pieces. Softness with the low bun braid and bold with fun geometric hoops. Loved this look so much that I duplicated the following weekend but swapped in my leopard flats for the mules. I know, I'm getting wild with the print mixing!
What do you guys think, would you rock a less than $1 scarf found at a craft store? Especially when it is just about as cute as this high-end label version. Go ahead, thank me for saving you $389!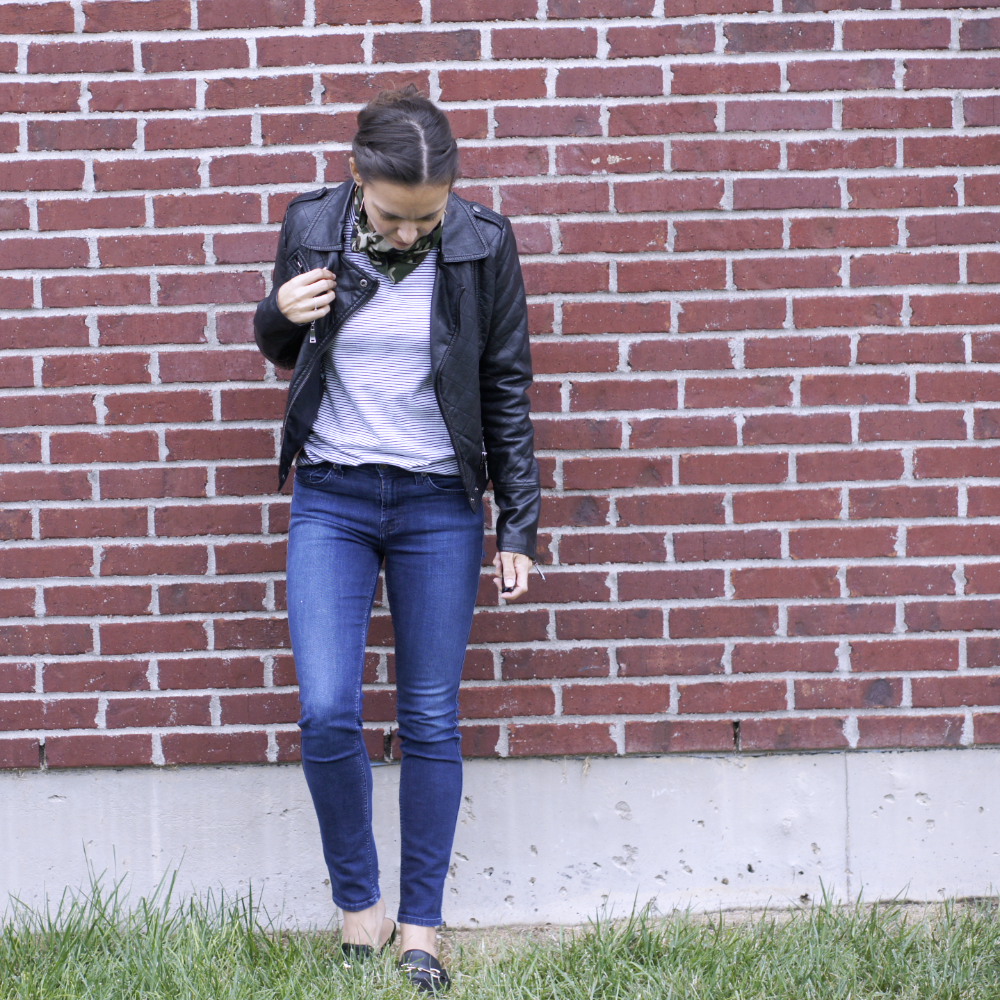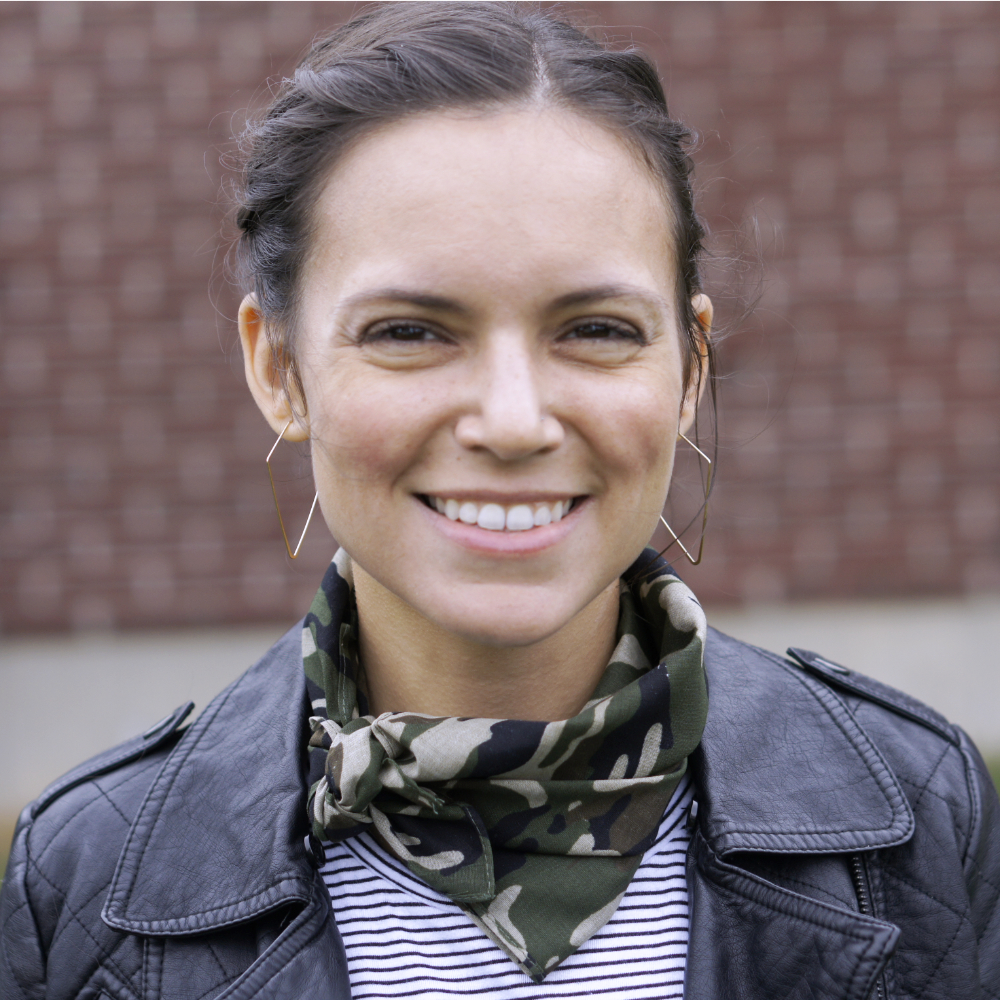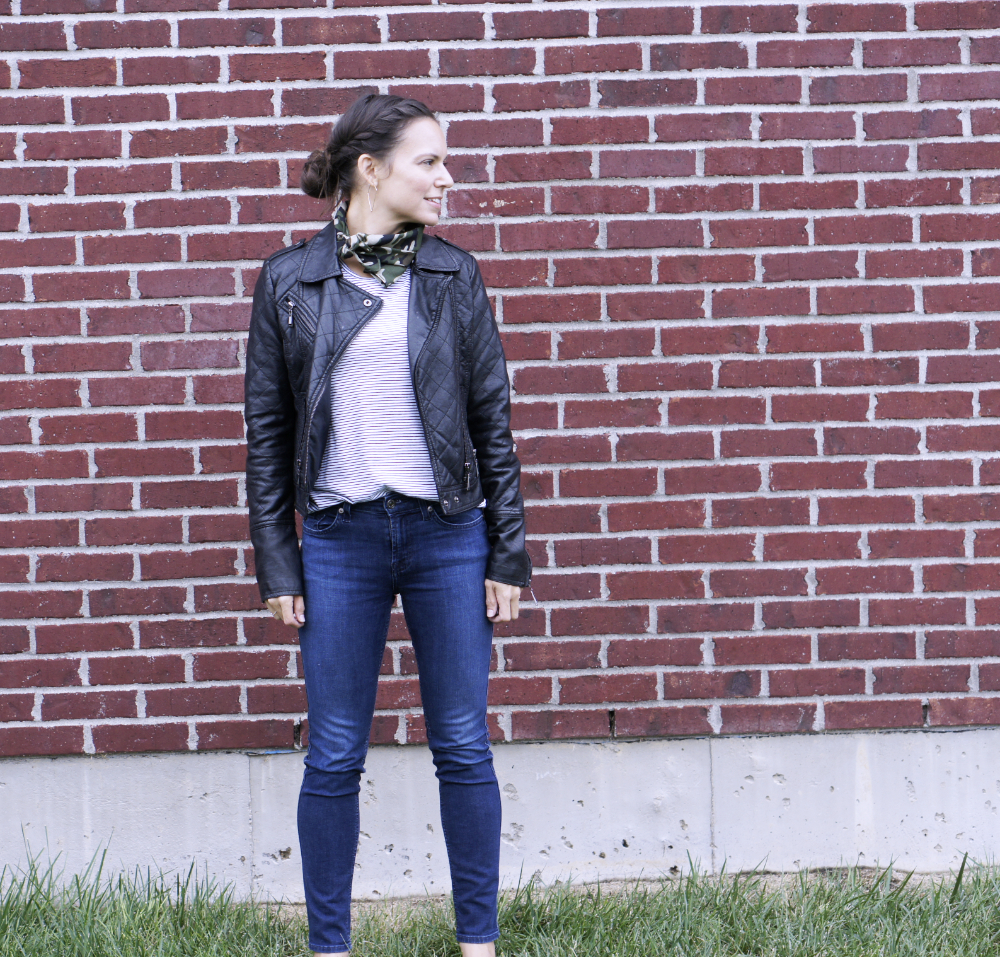 Top: Loft
Jacket: Mudd for Kohl's
Bandana Scarf: Hobby Lobby
Jeans: 7 for All Mankind from Nordstrom Rack
Mules: Target
Earrings: H&M
Ring: Tiffany & Co
---