That time of year when all the festive vibe spills into everything, including what we wear! Thankfully I've got you covered with 3 holiday looks under $100.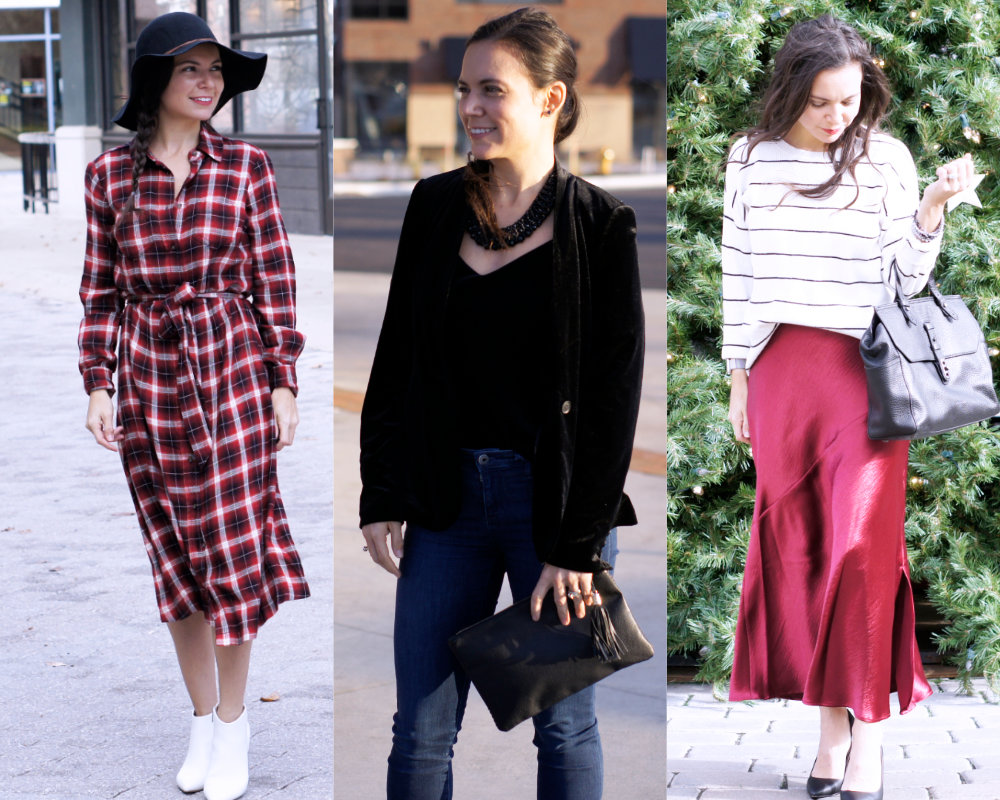 I thought it would be fun to share a couple of holiday looks- when brainstorming a title for this post is when I realized from head to toe these looks were affordable. I really believe you can pull off the style you want without having to spend a ton of money- and these 3 holiday looks under $100 prove it!
The first look is pretty casual- flannel and booties! Not any flannel though, it's a flannel maxi dress! I have two of these and boy do I love them. Especially that ALL the buttons are real. Why is that so exciting? Because then you can wear this unbuttoned on the bottom with jeans or leggings. In fact that's exactly how I wear the blue and grey one I own. For the holiday look I paired with booties and a floppy wool hat. I'm not sure if we are still doing the white bootie thing this season but I'm going for it. I think it makes the look pop together in a unique way!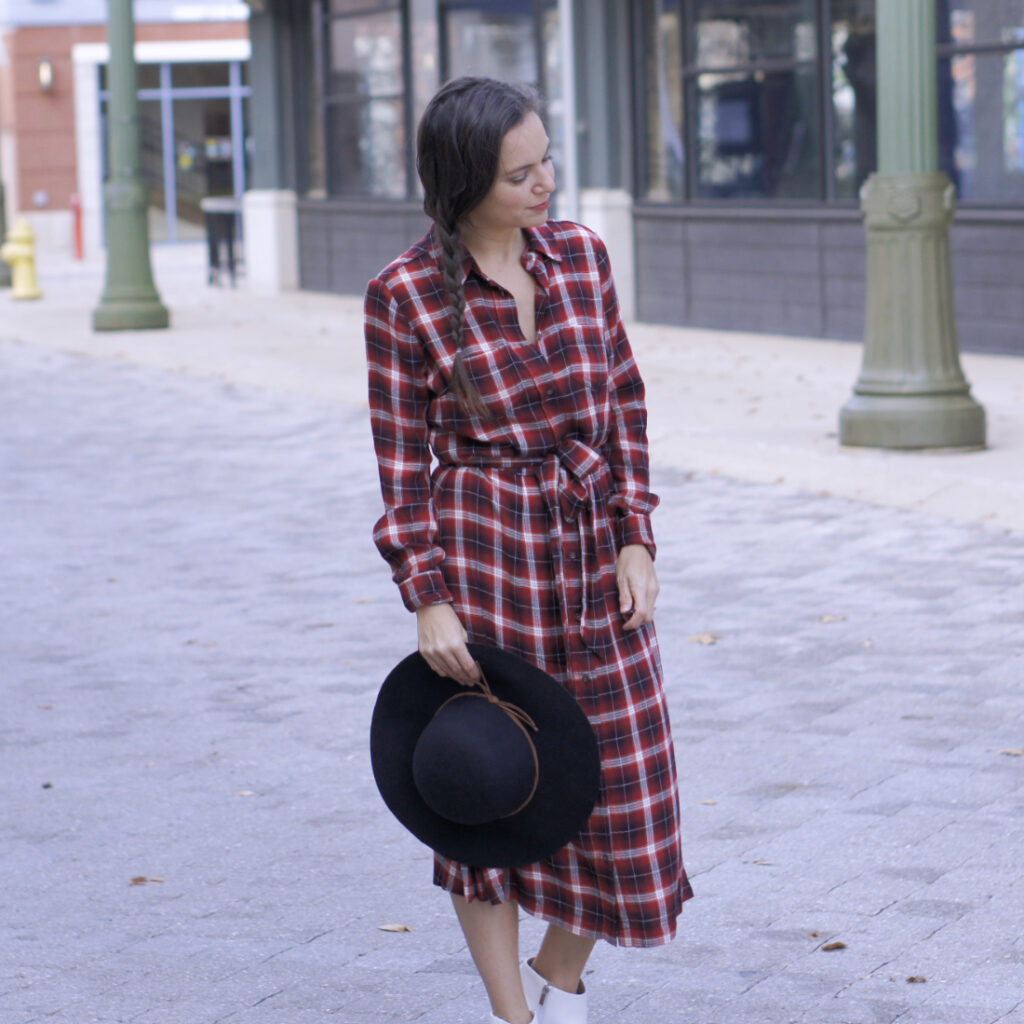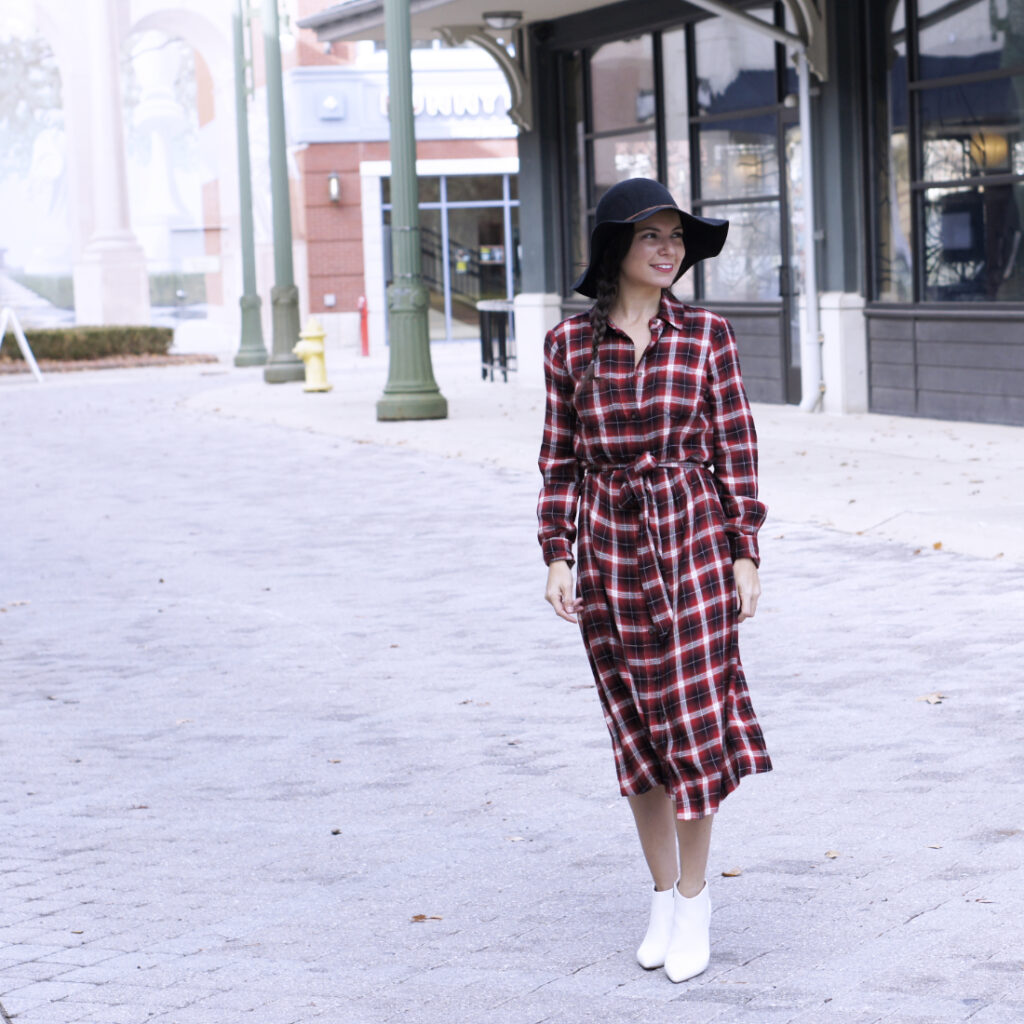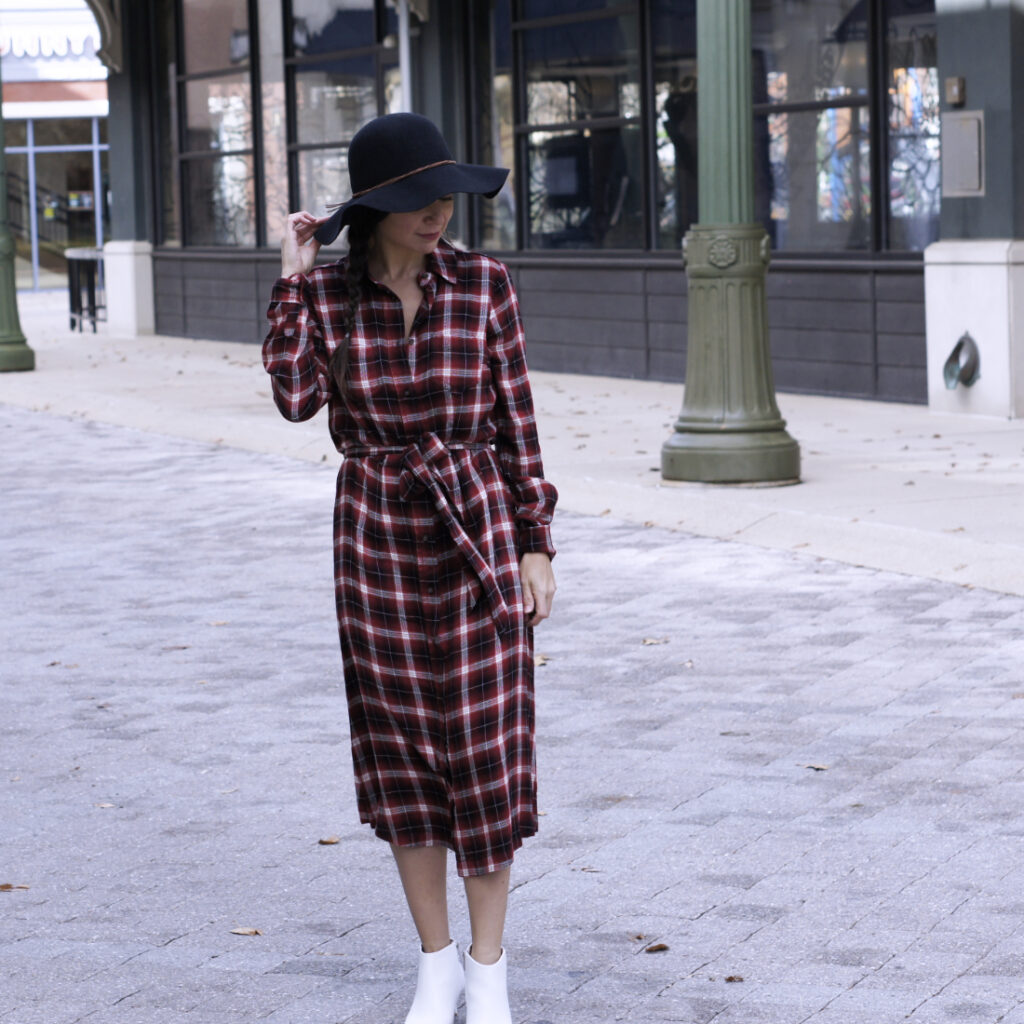 Dress: $35 (save 5% with circle) Hat: $16 (org $42, save with code SAVE25) Booties: $25.50 (use code HURRY45, org $70). Outfit total $72
Still keeping it casual with jeans but adding a touch of lux with velvet tops; this look is perfect for a little holiday happy hour with the ladies! I double up the texture with a velvet cami with a velvet blazer. Added a statement necklace because I'm extra. It's such a simple outfit but it works! I know that the velvet blazer can be pricey, it's WORTH it. It's a piece you are going to for many seasons to come.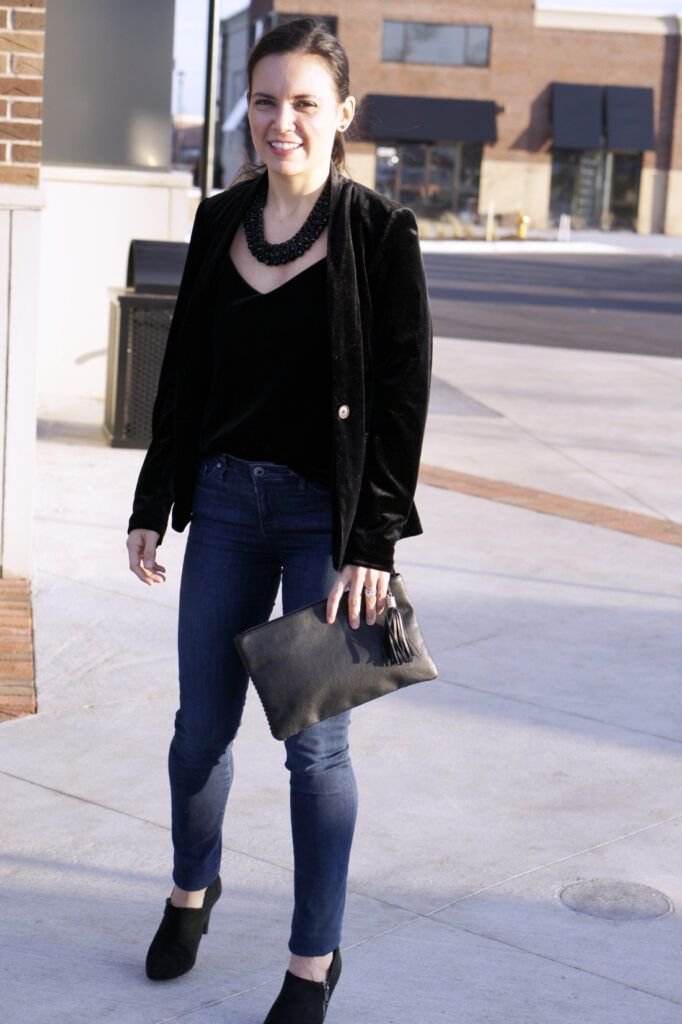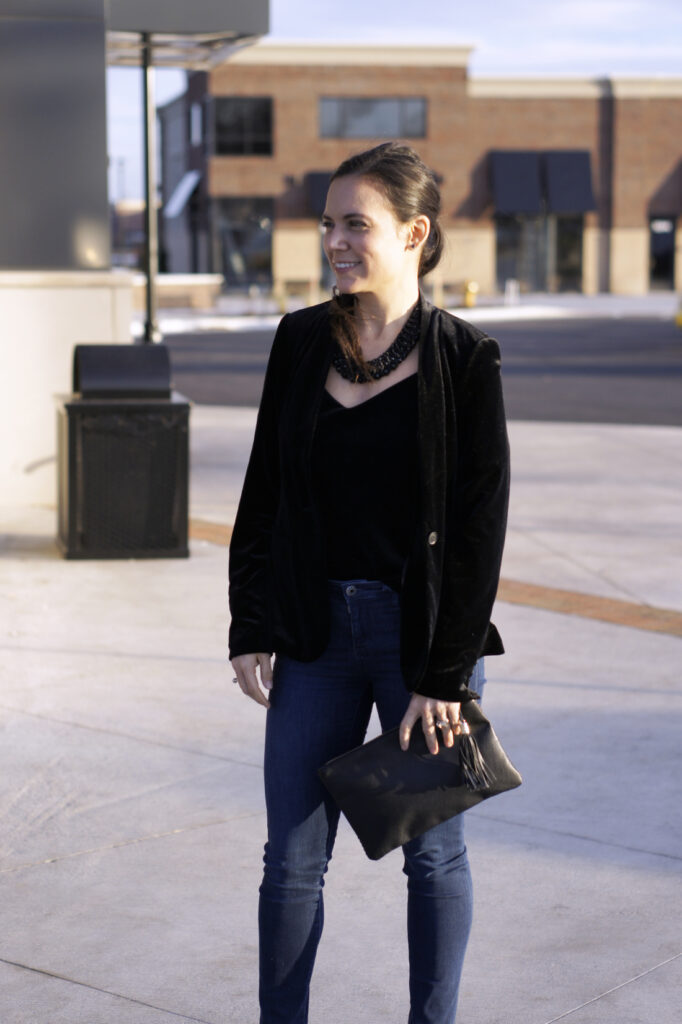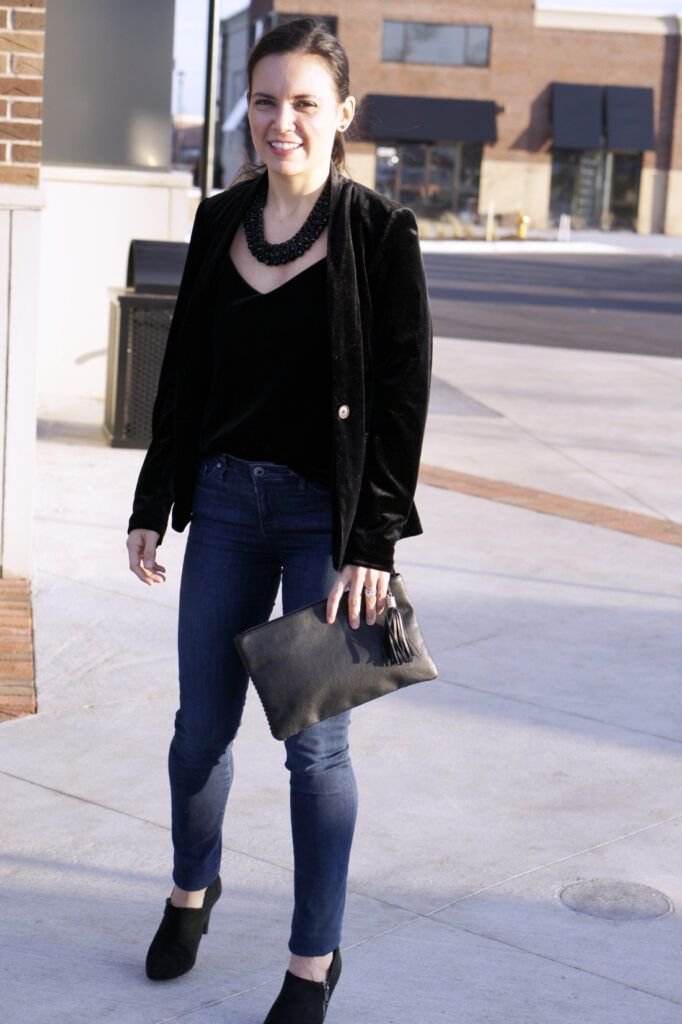 Blazer: $50 Cami: $15 (on sale) Heels: $35: Outfit total $100
The last look I'm mixing luxe with casual again- only this time with a satin skirt. As soon as I saw this skirt, I knew I had to pick it up! If it came in green I would have been ALL about that too. (And emerald green statin skirt has been on my "add to wardrobe" list for years) For this look, I was thinking about our favorite holiday tradition of brunching with Santa. We usually wear something a little fancy, after all it is brunch with the big man himself. This sweater I'm wearing is actually not a sweater. It's a super thick shirt with really great structure. I did not realize it was not a sweater until I went to search for it to link it up. You will not be disappointed with this (currently) $15 item! Throw on classic black pumps to complete the look.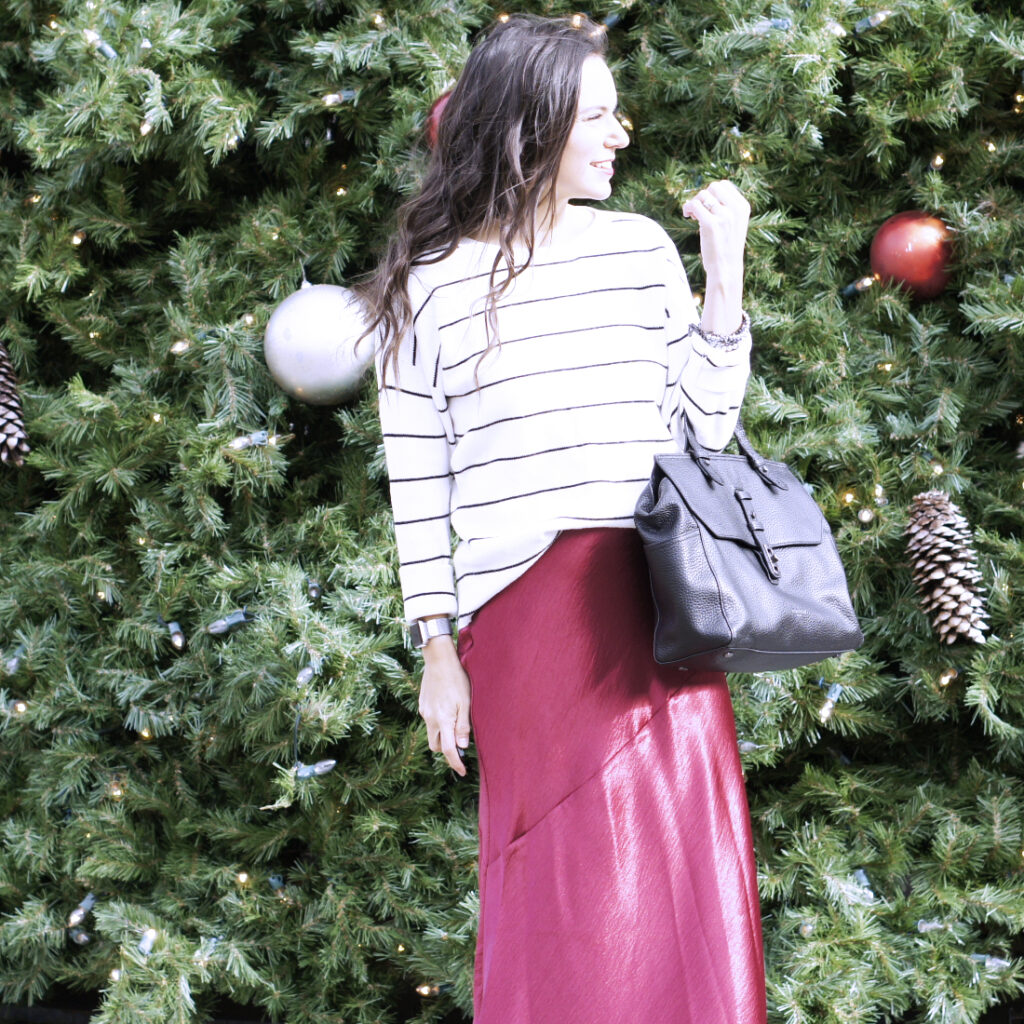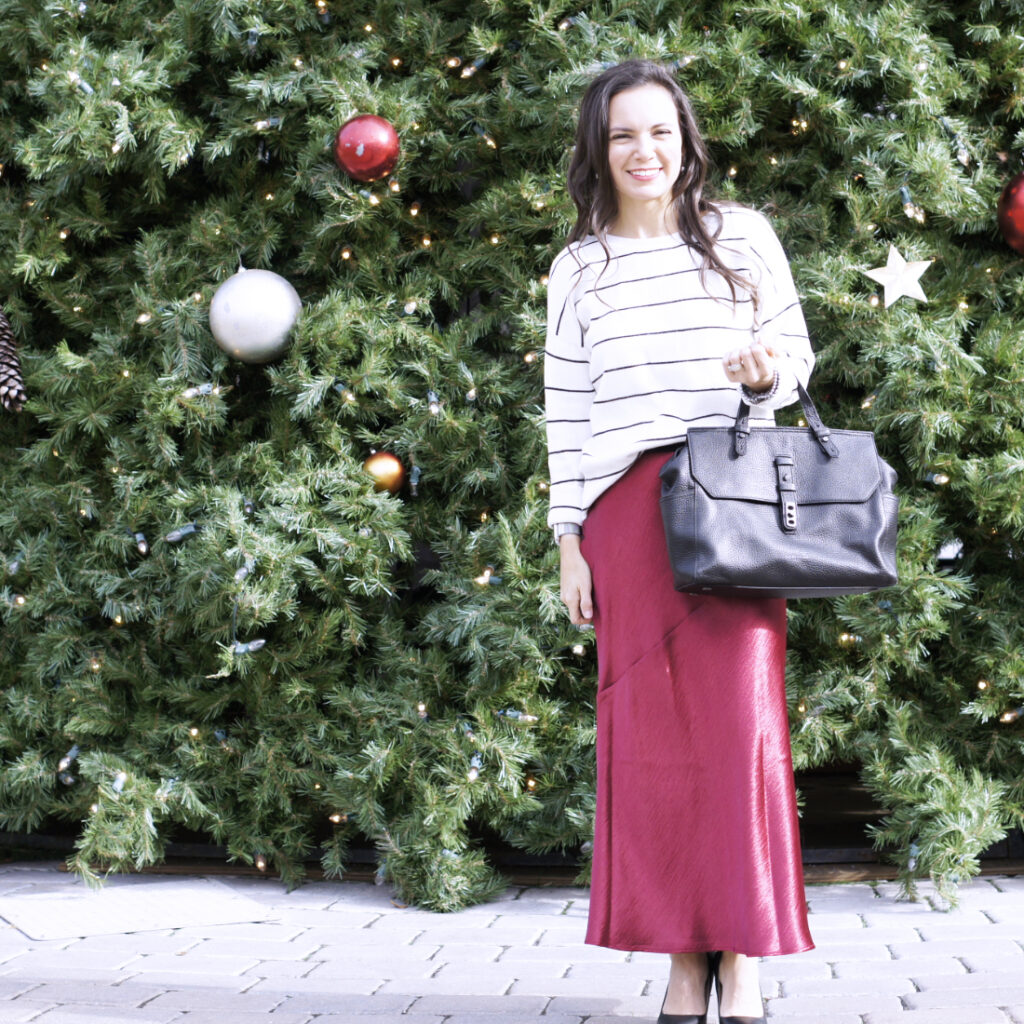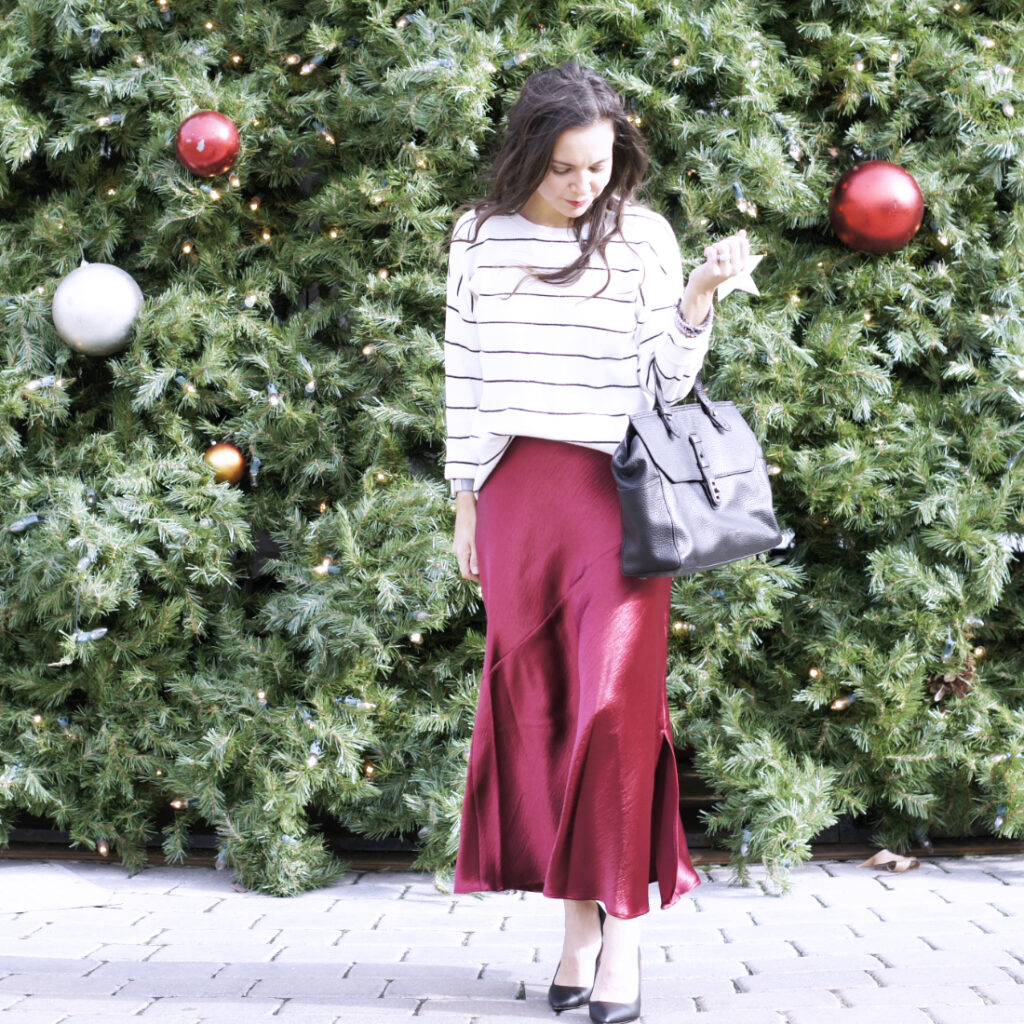 Sweater: $22.50 with code SAVE25 (org $40) Skirt: $28 (org $50) Heels: $14. Outfit total: $65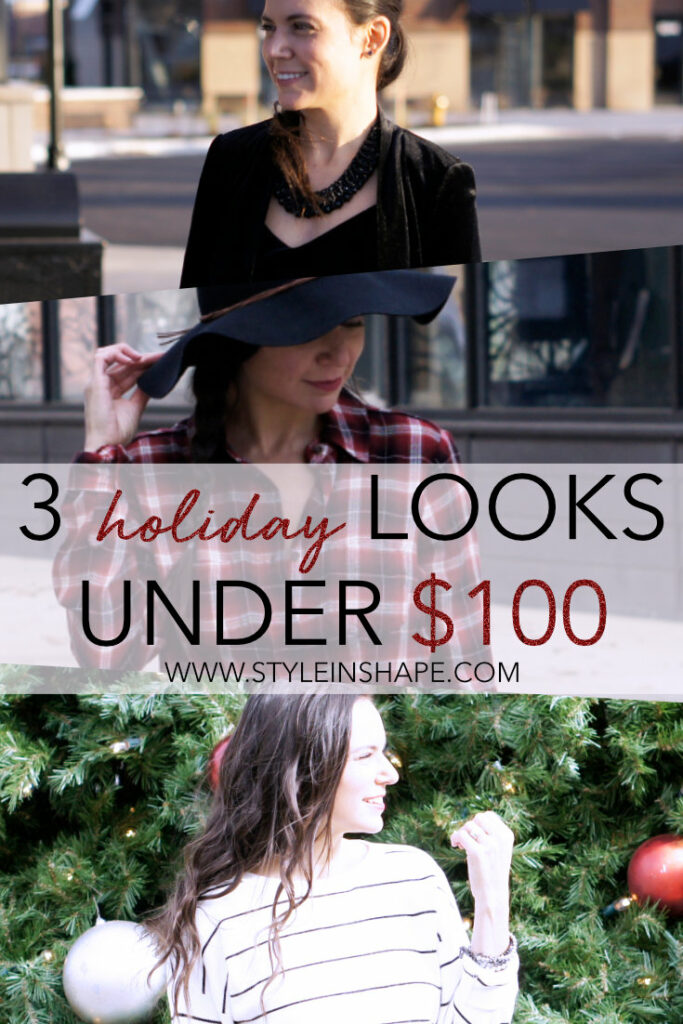 ---