Wife. Mom. Boss.  A new favorite shirt for a Sunday Funday with the fam in my home city. Enjoyed our little afternoon watching trains, sipping cava and eating tacos in the Cleveland Flats. I like to think part of it is due to my new perspective on conquering it all. Continue reading to learn more!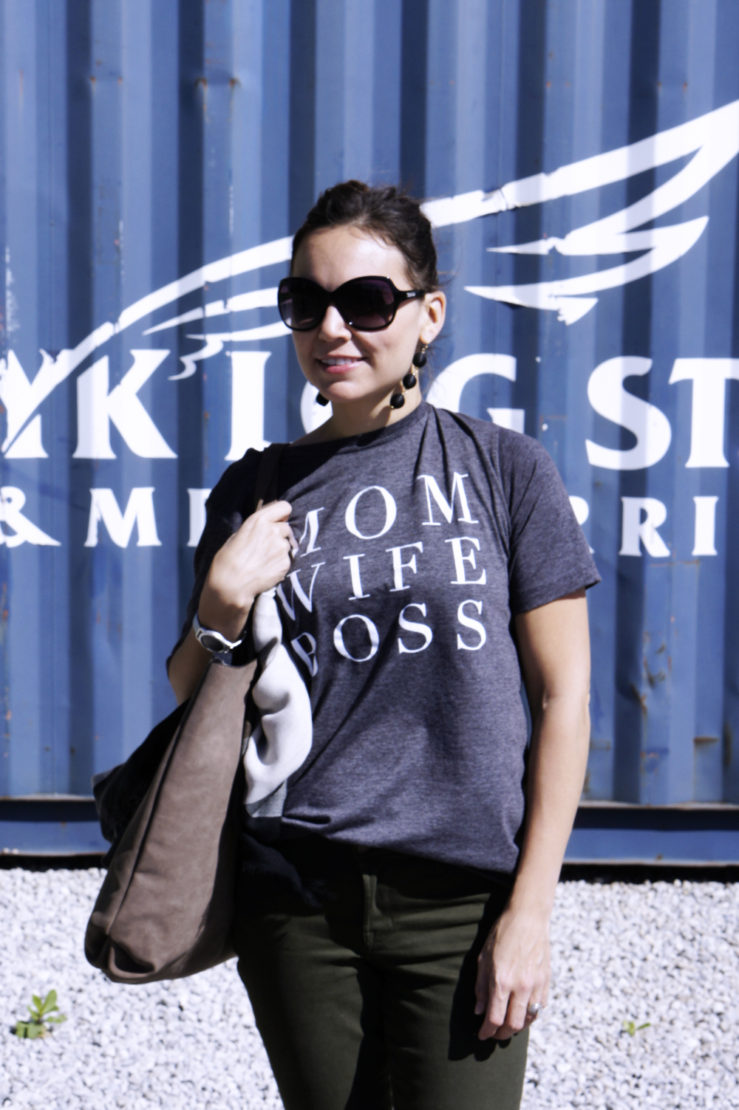 Adam travels quite a bit for work but he was fortunate enough to slow (okay pretty much halt) work travel for most of this year since Lil Miss was born. Last month that travel lull came to an end and I had my first rodeo getting myself & two kids ready, drop off at two different schools and making it to work on time. Not to mention I'm not the chef of the house nor do I iron (ladies, I know- I'm one lucky lady!) Add all of that on top of all the other things Mom's do and I started to stress about how I was going to accomplish everything.
For a few weeks leading up to flying solo on the parenting gig I was having a lot of anxiety already. Some days I feel I take on more than I can possibly manage and wonder how I can do it all. Always focusing that my never ending to do list is never done. For one week I decided to let it all go and boycott everyday chores. I learned two things that week: the house is still cluttered with toys and not doing anything all week makes for one long clean up on the weekend. On one hand something I could live with and on the other hand something I could not.
The Sunday that Adam departed I put on my Super Mom Cape and got myself prepared for the week after the kids went to bed. I picked out their clothes and mine, I packed lunches, breakfast prepped, and morning coffee and milks ready to roll. I decided that I would spend my lunch breaks that week working out to keep myself sane and avoid feeling guilty if I missed a workout or take away time from the kids. Dinners were easy crock-pot meals. The evenings were spent with a quick dinner and some play time before bed. Once they were asleep I would lightly pick up the house, prep for the next morning and quickly clean the kitchen.  The night Adam came home I found myself prepping for the next day after the kids went to bed. How quickly I fell into a new routine. I more than survived that week, I changed.
widget


I realized I can do and be all that I want to be with the right mindset. Playing solo-parenting means double work and it also means there is no room for slack when it comes to taking care of needs. That process shifted the way I viewed myself as a Mother and as a wife. I have my own expectations and if I want to achieve them there is no room for slack. I also learned to shift the way I tackle life. I typically find myself frustrated that the laundry is not done, or the vacuuming is not done, or my to do list is not done. Combining balance from the week that I let everything go with the week I solo parent came this Aha moment for me. Life is never "done" but rather always on a revolving to do list. Prioritize the needs and let go that the to do list is never going to be 100% checked off.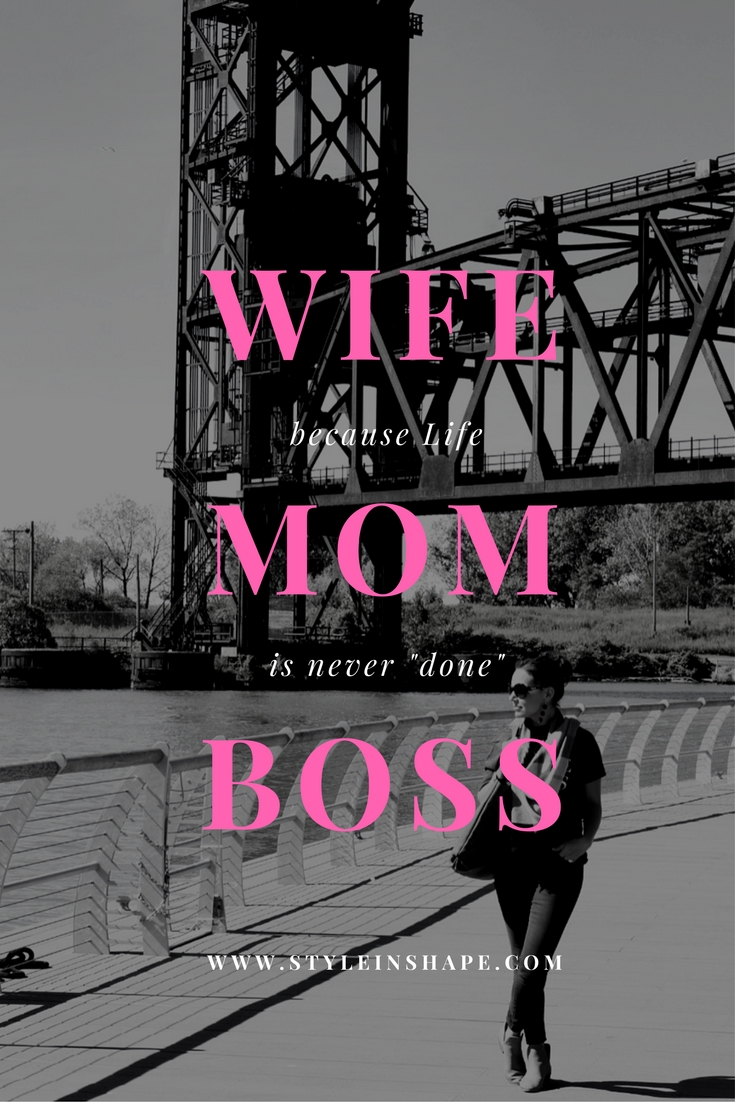 It has now been a few weeks since I changed my mindset and my stress levels have gone down tremendously. I am not always thinking about what is left on my massive (and I mean massive) list of need to-dos, want to-do and have to-dos. I might even say I am accomplishing more since changing my mindset from focusing on priorities over "done"!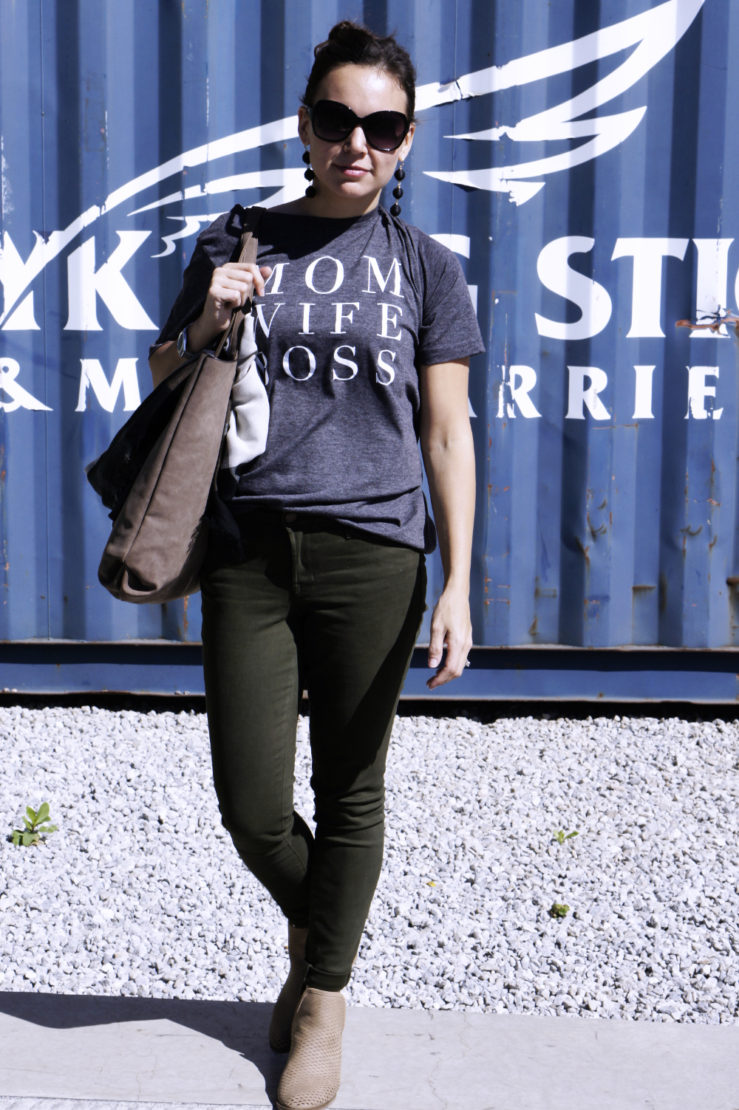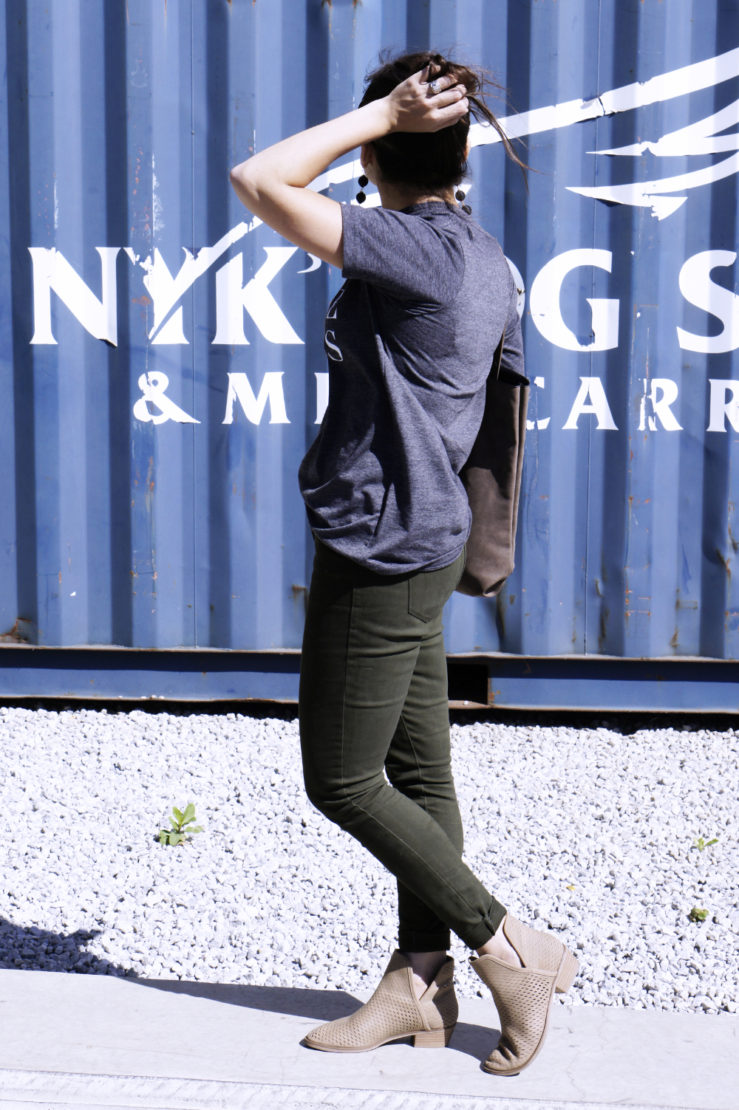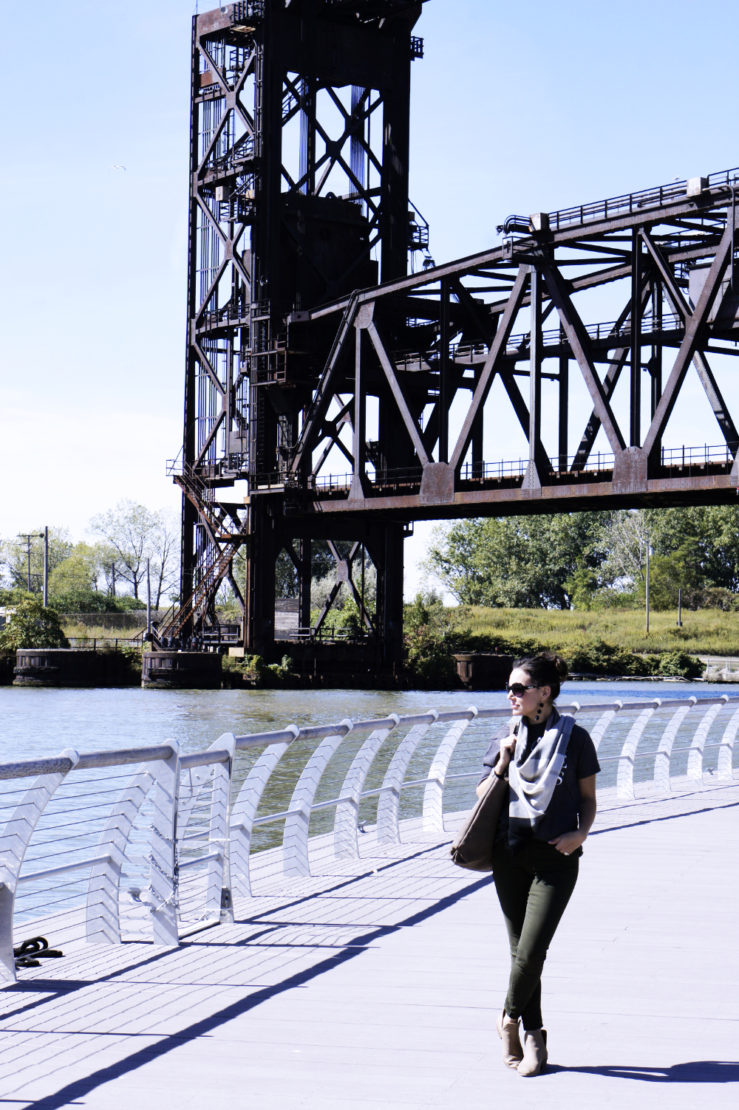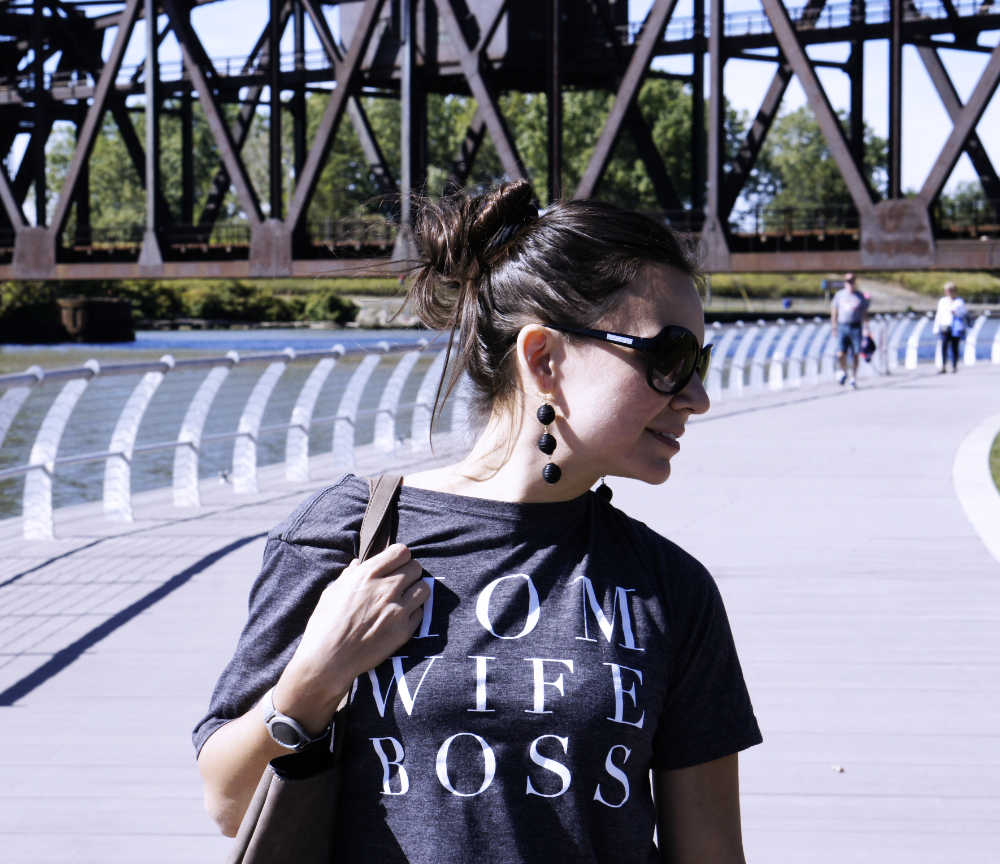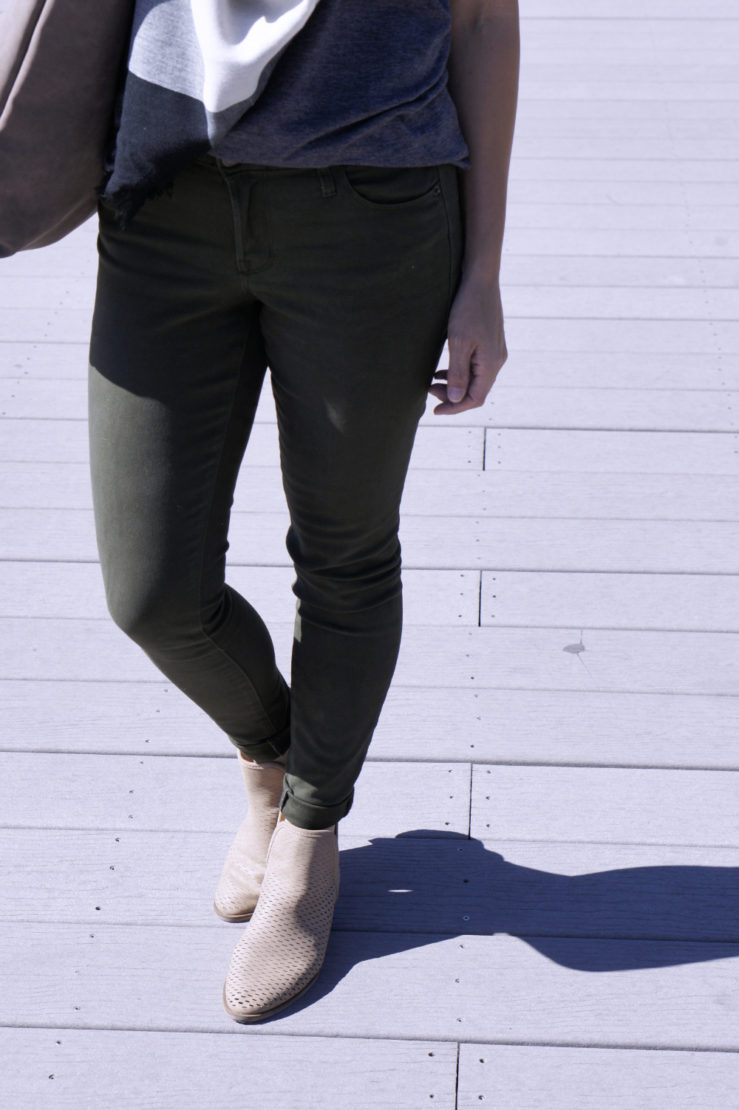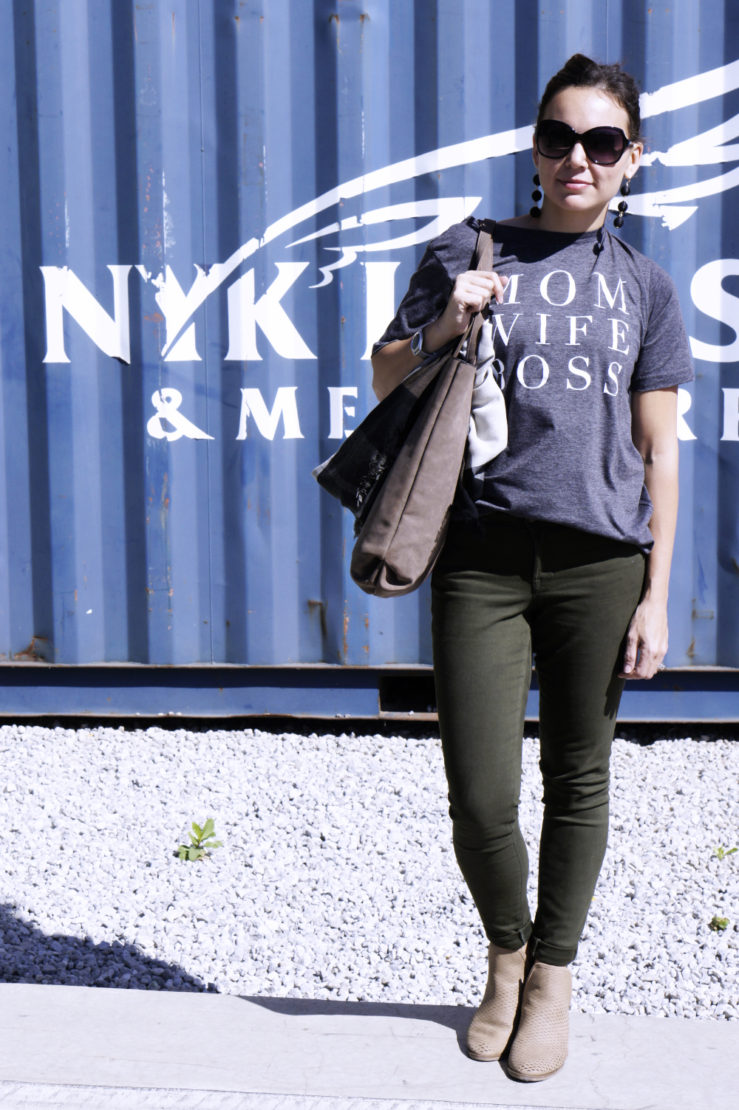 T-shirt: La Crirque Boutique | Jeans: Old Navy | Booties: Target | Bag: Heart Mercantile | Scarf: Kohls | Watch: Macy's | Earrings: Target | Sunglasses: Kohls
*This post contains affiliated links.