My 4 year old son is train obsessed! He has been a total train addict since he was a year and a half old. Every car ride we are looking for train tracks, train bridges, train yards and of course trains! Last summer he was able to ride the subway a ton during our family trip to Boston and has been asking to go back ever since!
This past Saturday, Adam and I woke up at 4:15am and pulled the kids out of bed for a very impromptu road trip to Chicago. Main objective: ride the L. Depending on traffic we are anywhere from a 4.5 hour to a 6 hour car ride from the Windy City. The last time we had visited, I was pregnant with my son. Even though we were only going for the day, we were still eager to explore!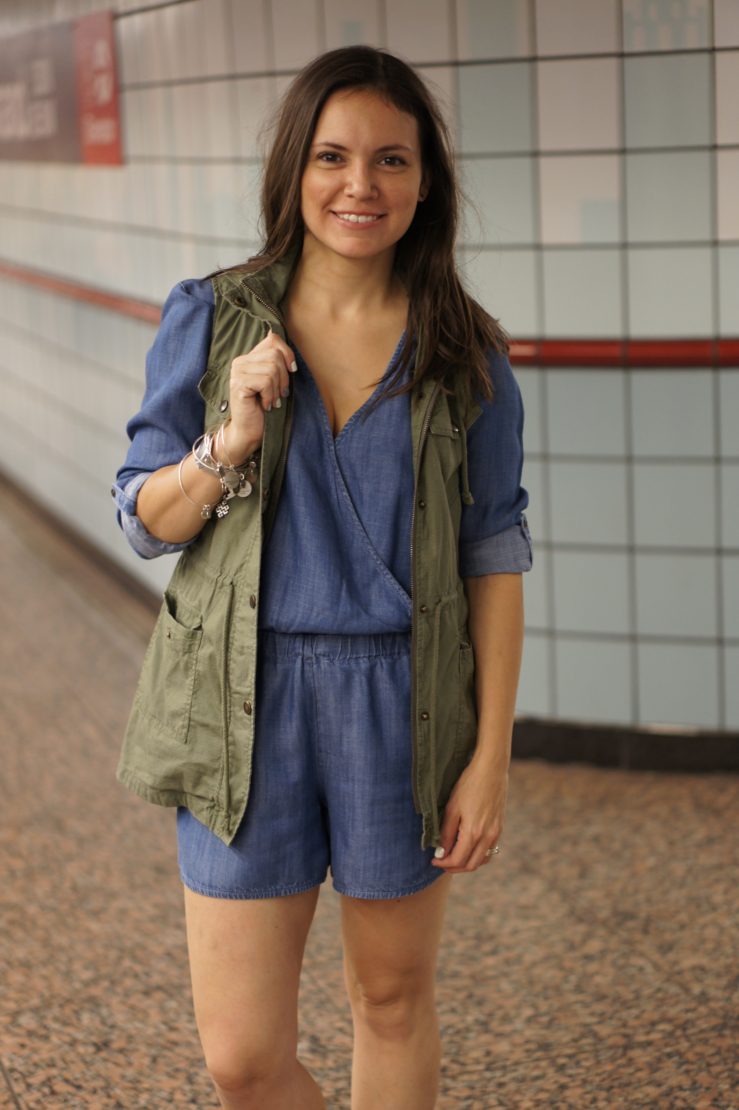 We planned on staying until after an early dinner so I knew wearing layers would be important. This chambray jumpsuit had just arrived and seemed like the perfect item to wear. Especially since the sleeves can roll down to full length. (I ordered it last week for just $12.50 but sadly they are sold out. There is this cute off the shoulder version though!) I threw my utility vest over for the morning. Popped on some gladiator sandals and was good to go!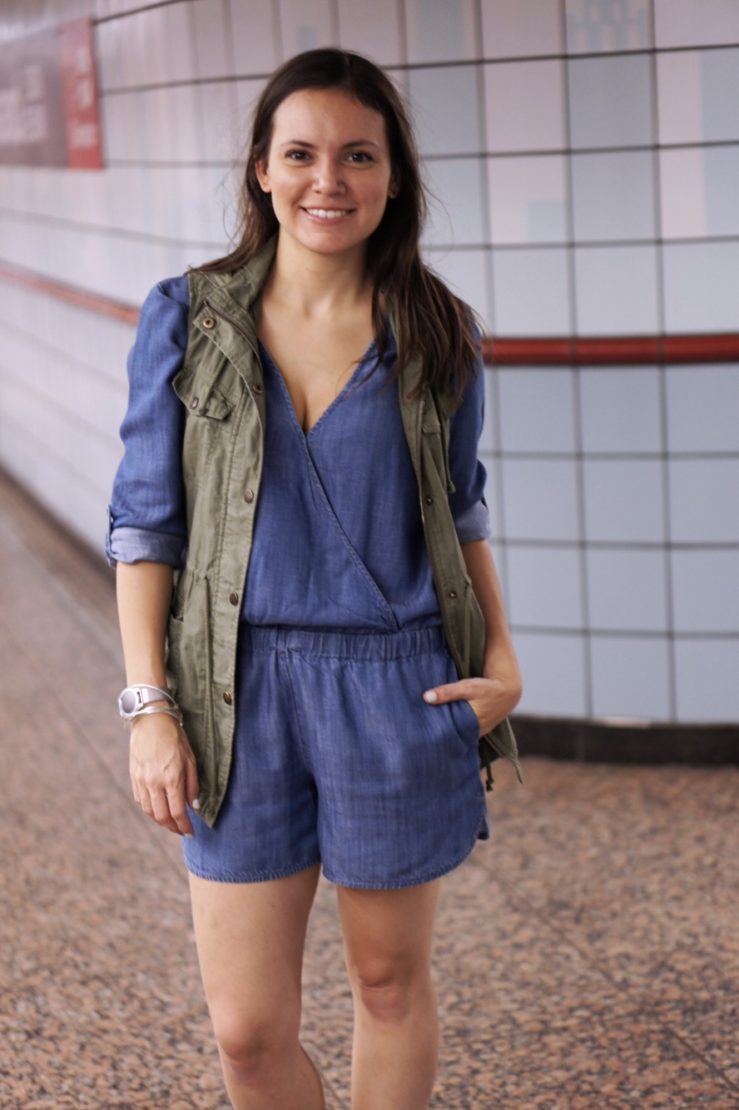 We arrived around 10:30am. We parked the car at Navy Pier and headed straight towards the nearest subway station to purchase passes and ride the rails! There was a quick pit stop at Stan's Donuts before we hopped on the line. Pretzels for A and a chocolate sprinkle donut for the little man. We ended up meeting A's cousin for brunch at Crosby's Kitchen in Lakeview. If you ever get a chance to go here, you have to order the monkey bread! They bring it straight from the oven, all gooey and warm- it's a must have treat!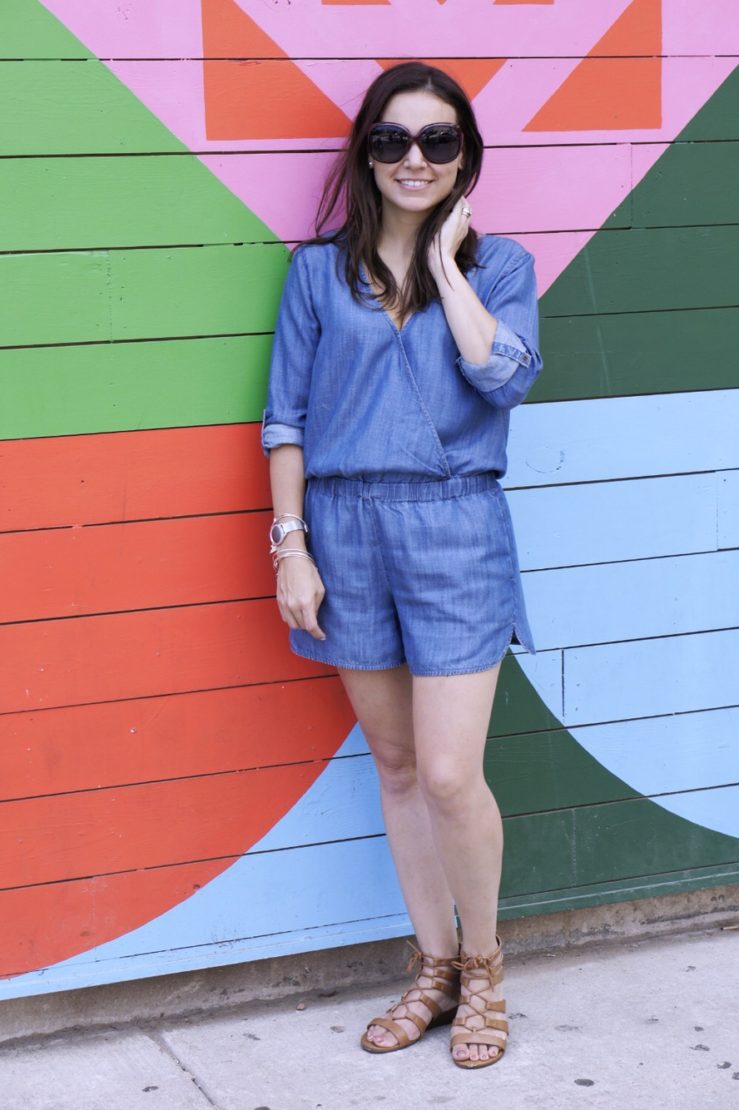 After brunch we did a little shopping; I popped into Athleta and Lou & Gray since those stores are not available locally to me. I fell in love with this criss cross sweatshirt dress, this pullover and these moto pants! I also really loved this light weight bell sleeve top and these joggers. All perfect for early fall!
We hopped on the L for another round of subway rides back into downtown. We spent our afternoon at the Chicago Hot Dog Festival that was happening at Lincoln Park. Bounce houses, live music, vendor booths, adult beverages and so many types of hot dogs! I'm a little bummed we did not take any pictures at the hot dog costume booth.
It was such a beautiful day that we walked along the shoreline to get back to our car at Navy Pier. Fully exhausted, the kids slept the whole ride home. It was a long day but so much fun!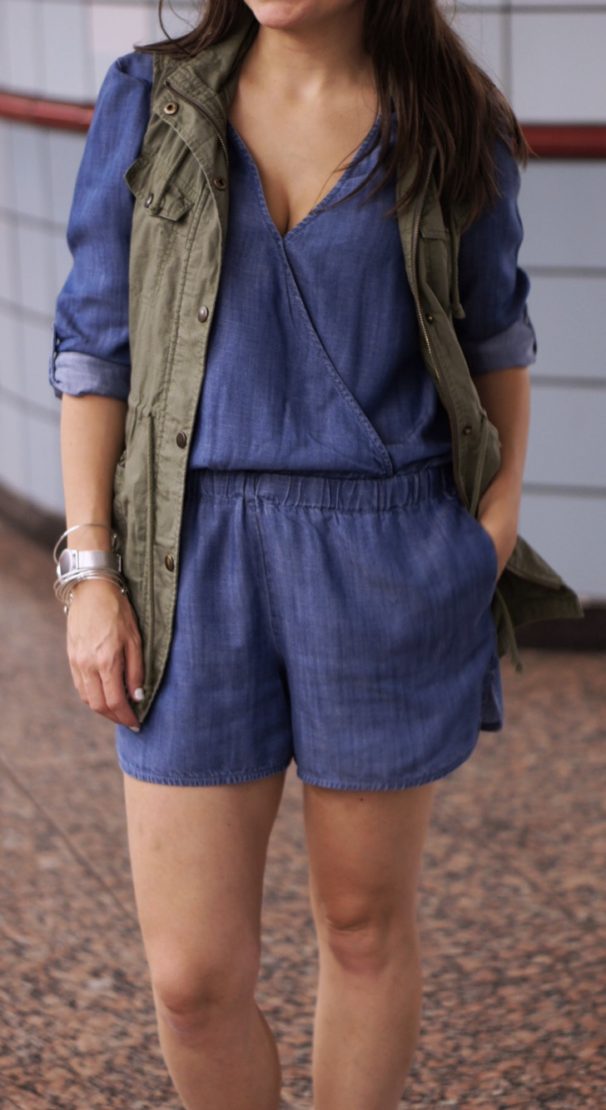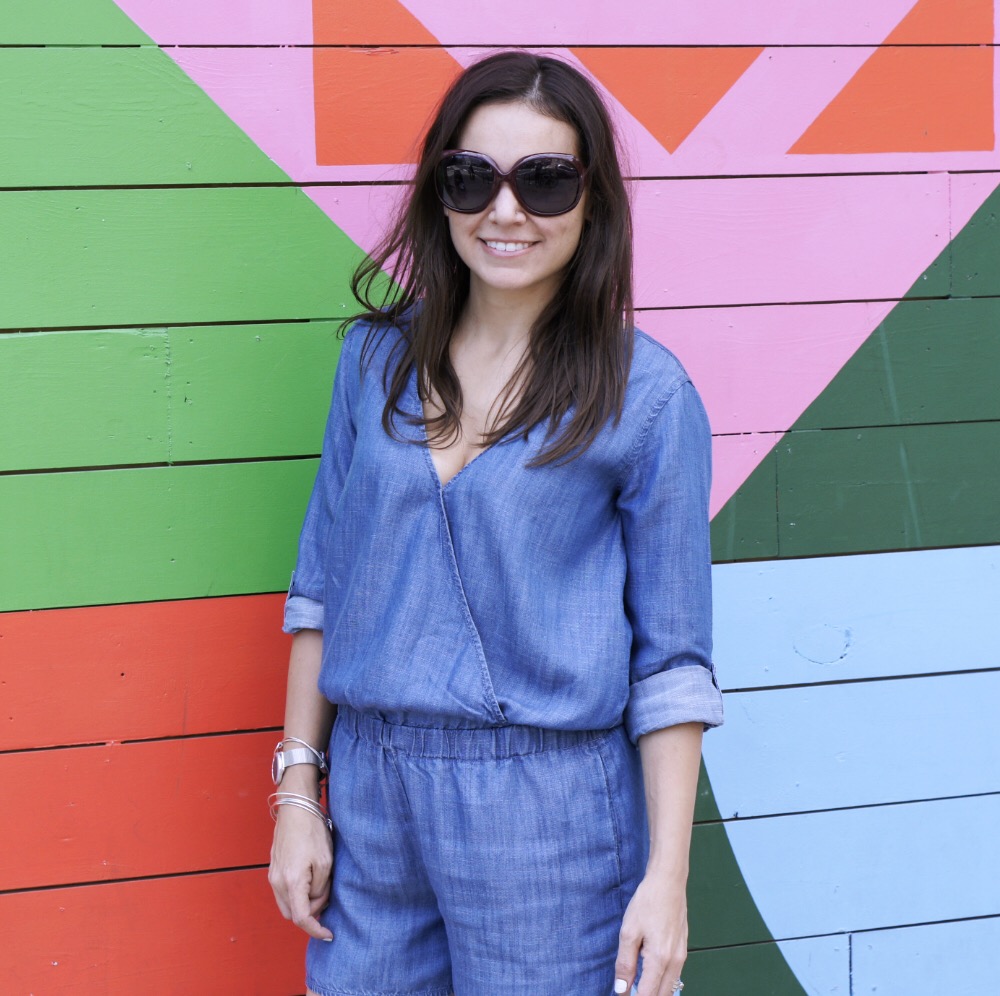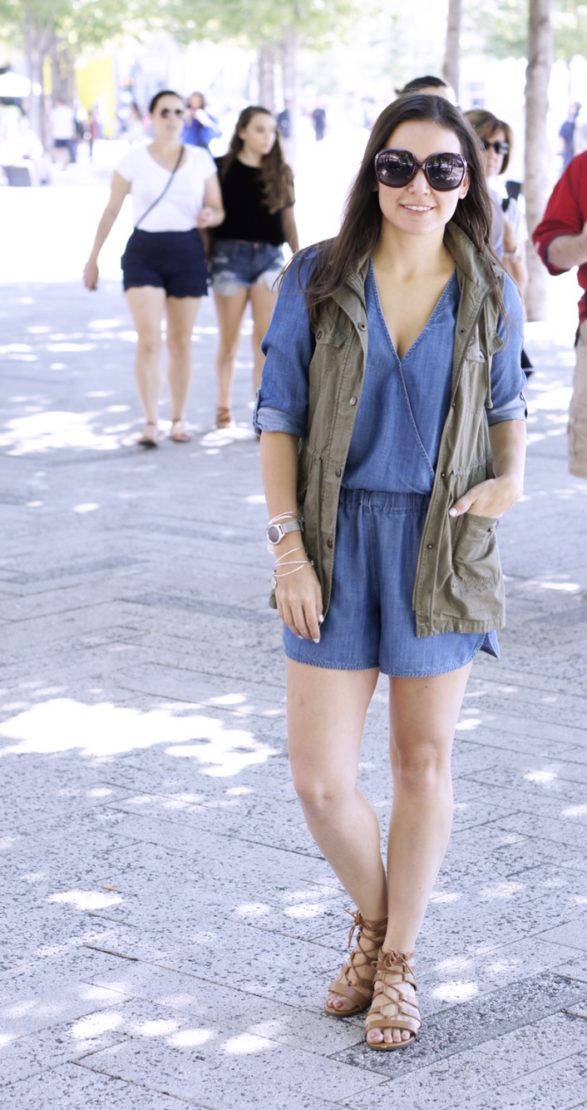 Romper (similar, similar) | Vest | Sandals (similar) | Watch | Bracelets | Sunnies (similar)
---