Happy Labor Day friends! I hope you've enjoyed the weekend! We were fortunate to catch a breakfast with some friends that were in town visiting. Then the little man had a birthday party. We also visited a gorgeous sunflower field, enjoyed burgers at a favorite joint and had some fun at Alter Fest (a local festival). Not to mention lots of hang out time at home. It was a pretty perfect weekend!
Fall tempted us with her refreshing cool weather earlier this weekend but the last two days it's been HOT. I did grab a #PSL, so there's that! Hello favorite drink.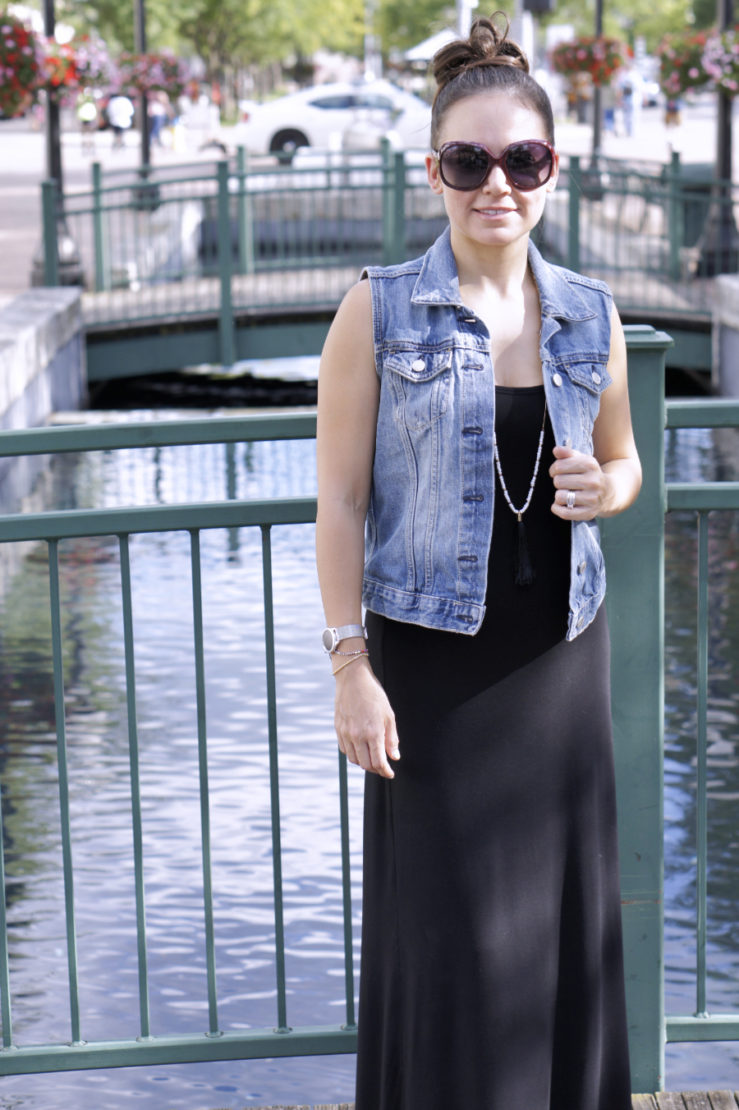 A few years ago I was convinced denim vests would become a trend. Apparently they didn't catch on because they have not appeared on any "must-own" list. I still love my little jean vest almost as much as I love my jean jacket- even if I feel a little awkward when styling. I'm most comfortable when I pair it over a sleeveless dress. I think it could be cute over the right sleeved dress too!
If you are in a warmer state adding a denim vest over a summer dress is a great way to transition into fall. Style with a favorite open toe shoe and a long necklace to complete your look! Perfect for fall days that are pushing towards 90!
My maxi dress is from this past spring and is sold out so I've linked similar versions. My jean vest is from Gap a few years ago- so I've also linked similar items if you want to duplicate my look!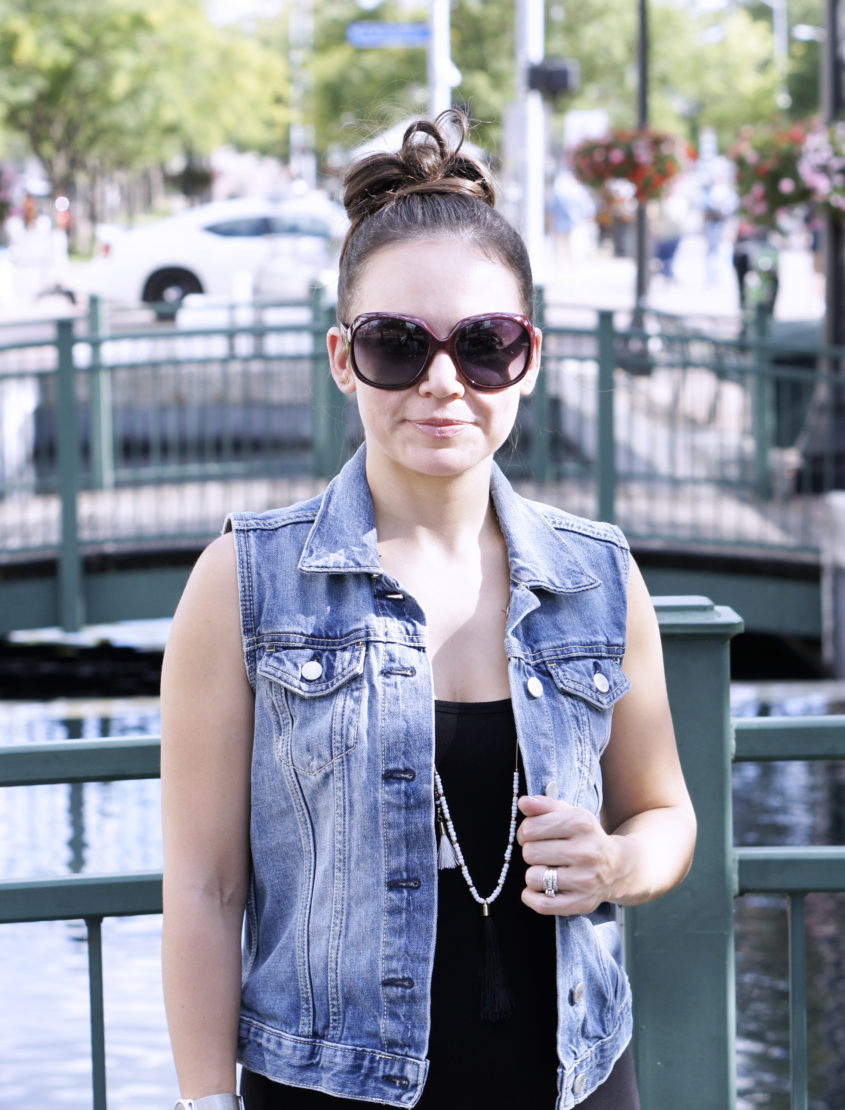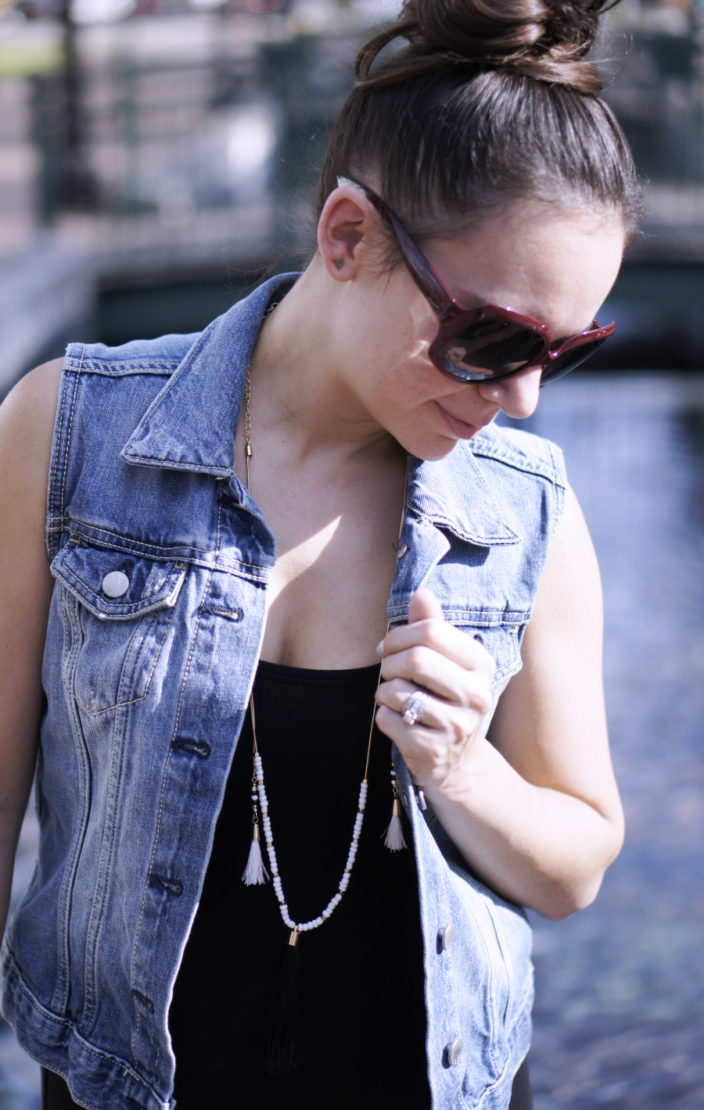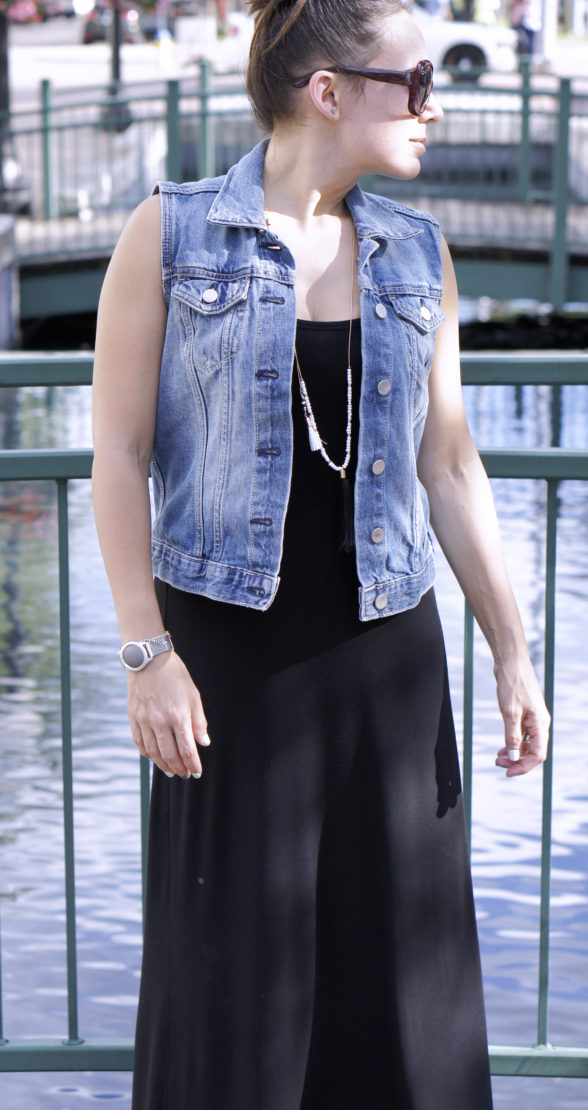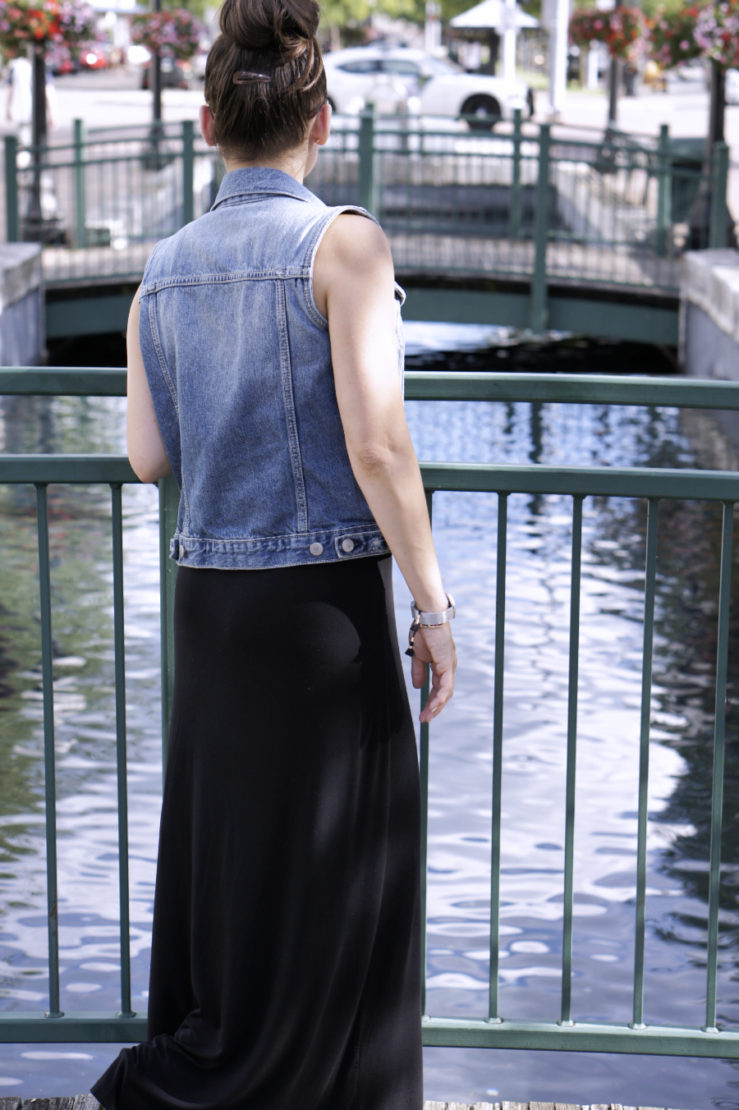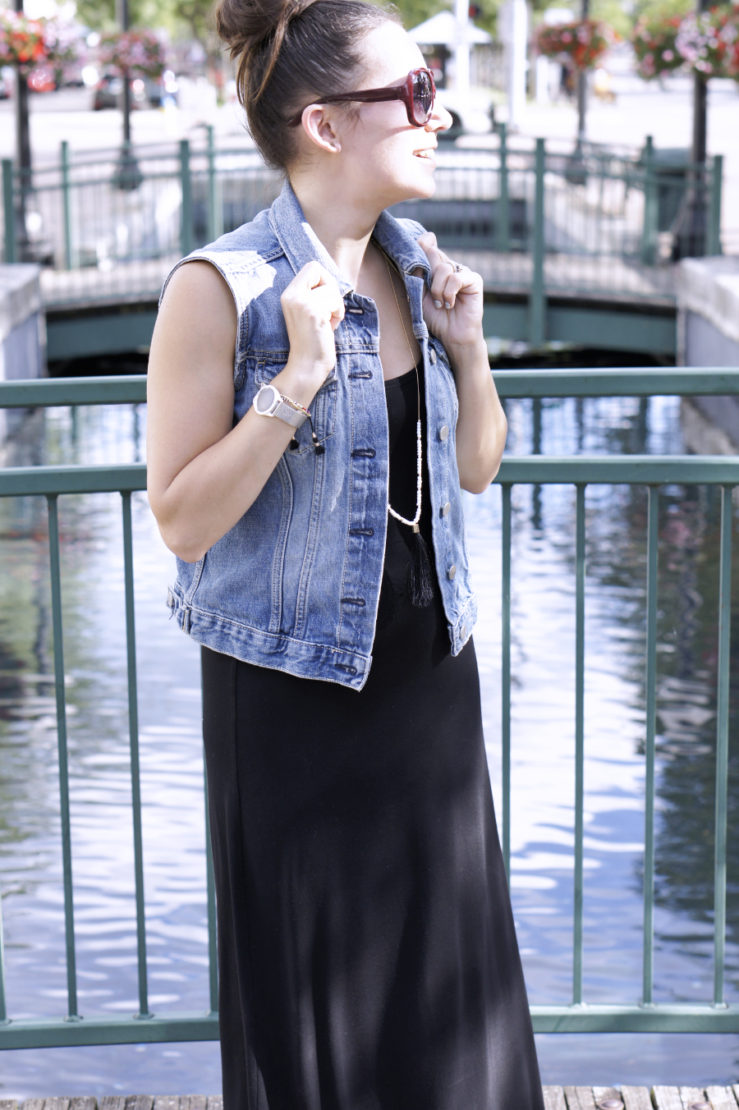 ---