Sometimes you need to throw caution to the wind, pair a few trends and see how they turn out. But isn't that what makes fashion and styling fun? I think so!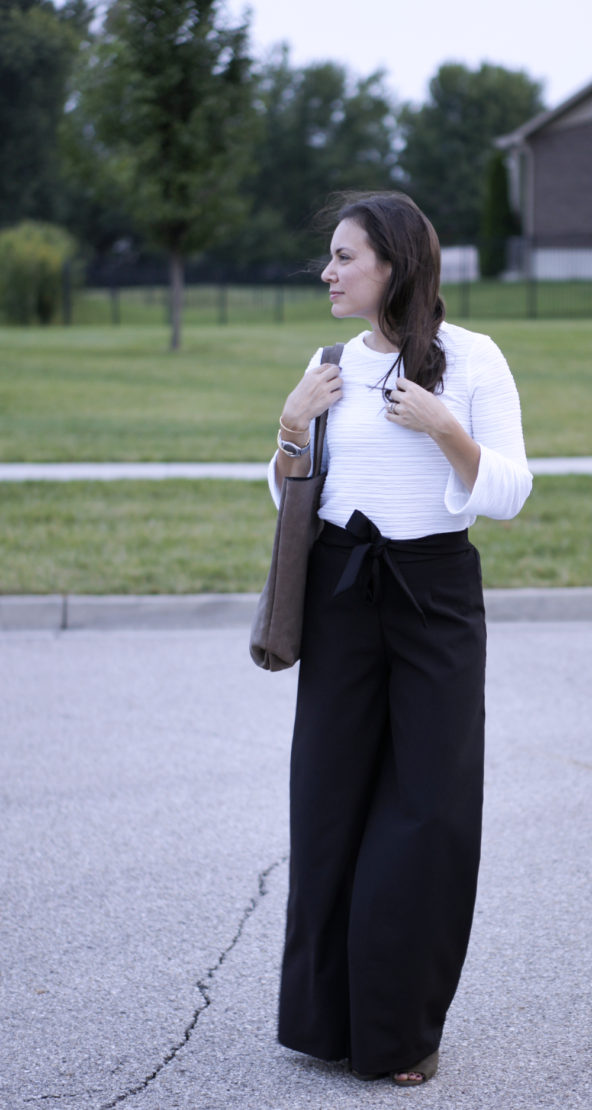 Being that I am barely over five feet tall wide leg pants is a tricky look for me to pull off. I always need to wear tall heels to allow that wide leg to flow. Pairing wide leg pants with a (slight) bell sleeve top is a bold move for me. I was not sure how this would look but I am loving the combo! It works because of my shirt is tucked in creating some definition to my small frame.
I purchased both my top and pants from Kohl's last month on mega clearance- both items marked under $10! Throw some Kohl's cash on top of that and this outfit was basically free! Besides my shoes (those olive booties again) I was not able to find any of my exact outfit details to link up for you gals but make sure to check out the items I put in the product widget. I found a lot of great dups so you can create a similar look!
What's a trend you'd love to mix even if it is outside your comfort zone?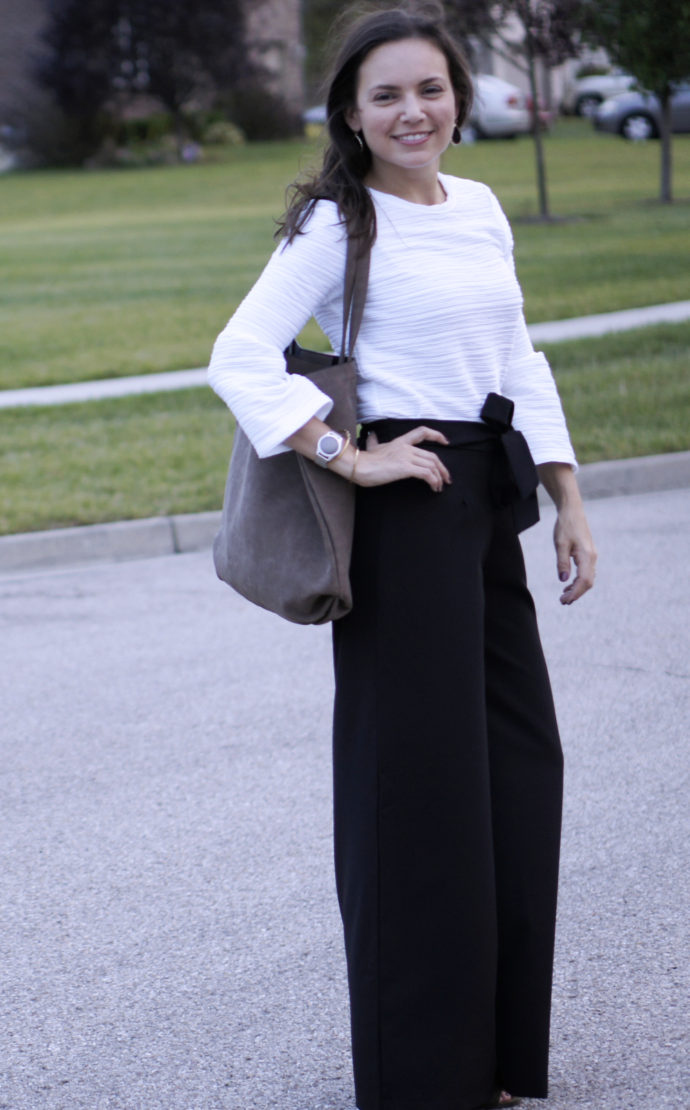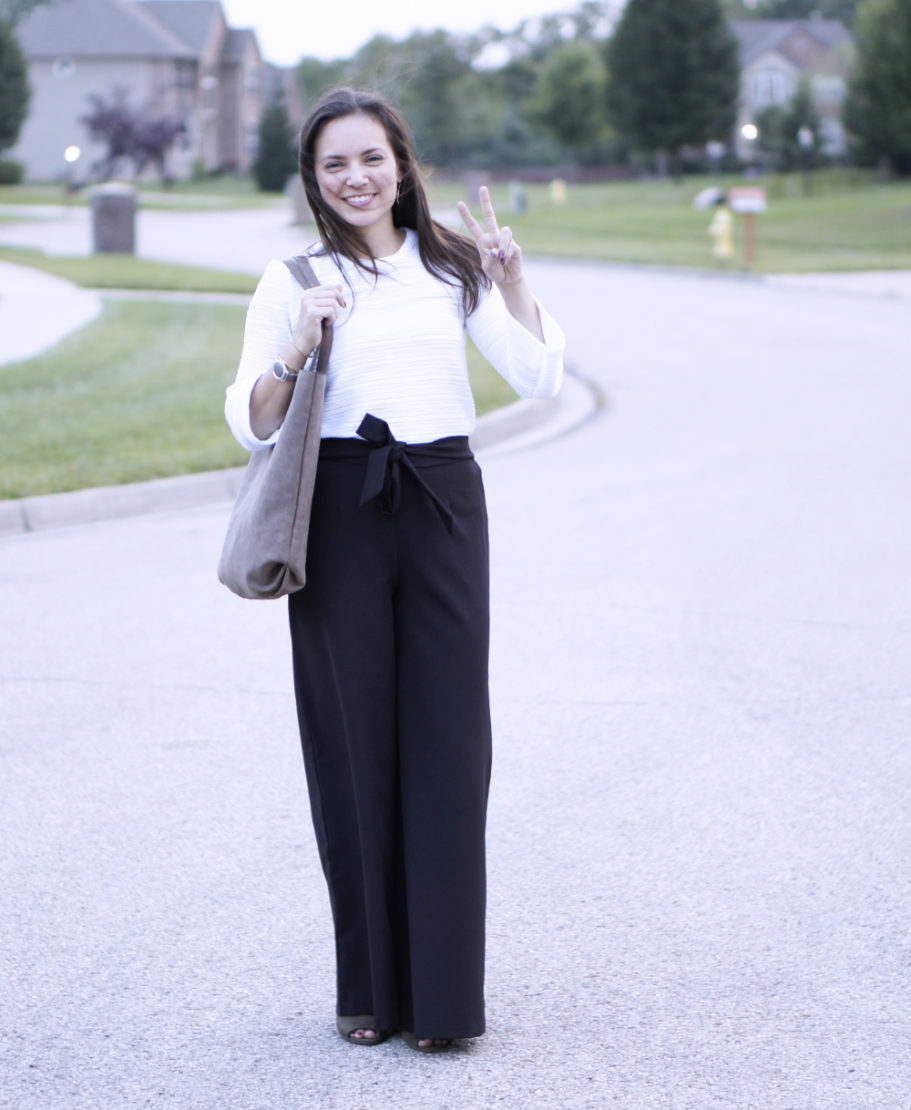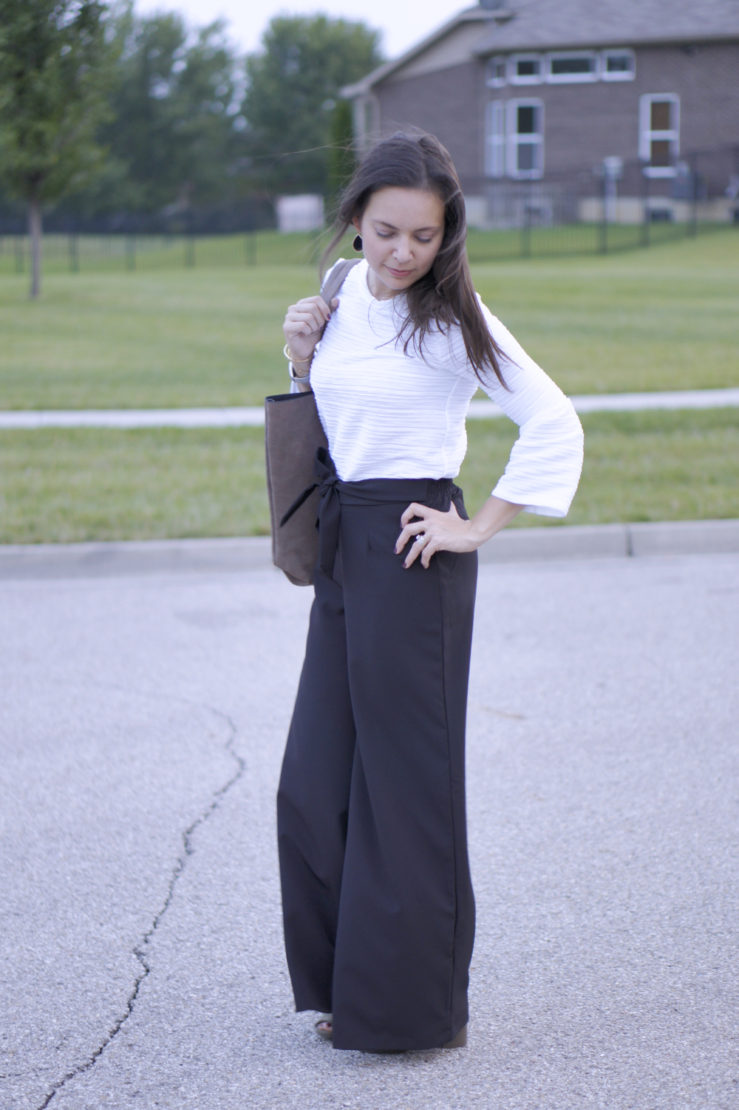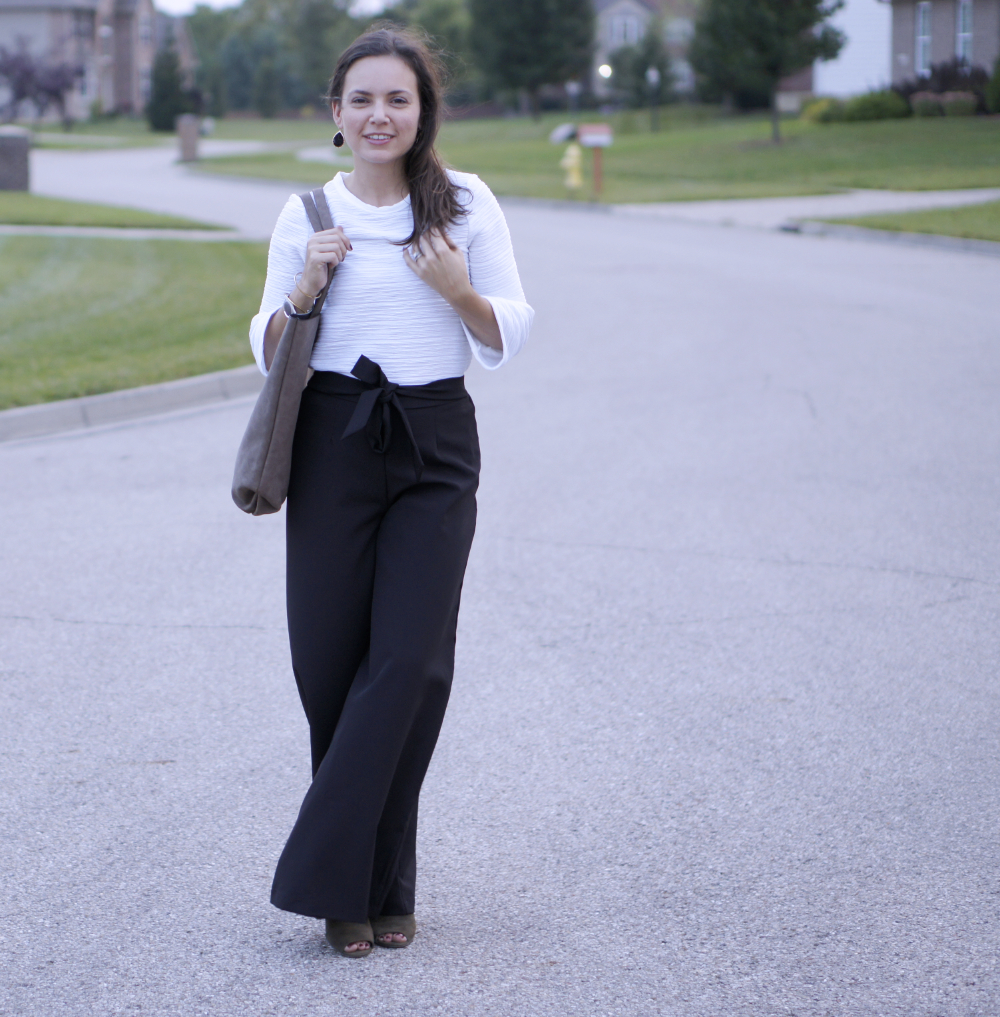 *Disclaimer: this post contains affiliate links.*