One of my favorite ways to switch up wearing the same wardrobe pieces is mixing up the outfit details- the shoes, the jewelry, the makeup.
With the looks I wore most of this winter (here, here and here) it was easy to mix around details to keep myself from focusing that I only had a handful of tops that fit right after pregnancy. Switch a bootie to a riding boot, swap a necklace or give myself a fresh mani can really make a difference. (Pro tip: this is a GREAT technique to use when traveling- create different looks by packing less clothes and more accessories)
Today I'm sharing some of my top combos of jewelry and manicures as of lately.
The Relic series from Stella and Dot is one of my constant go-to necklace and earrings, last year and this year.
Mixed metals + pave details=LOVE.
And what I love even more? How perfectly it matched the Black Friday 2016 Retro Glam Twist Jamberry nail wrap. It's like these two were designed for each other!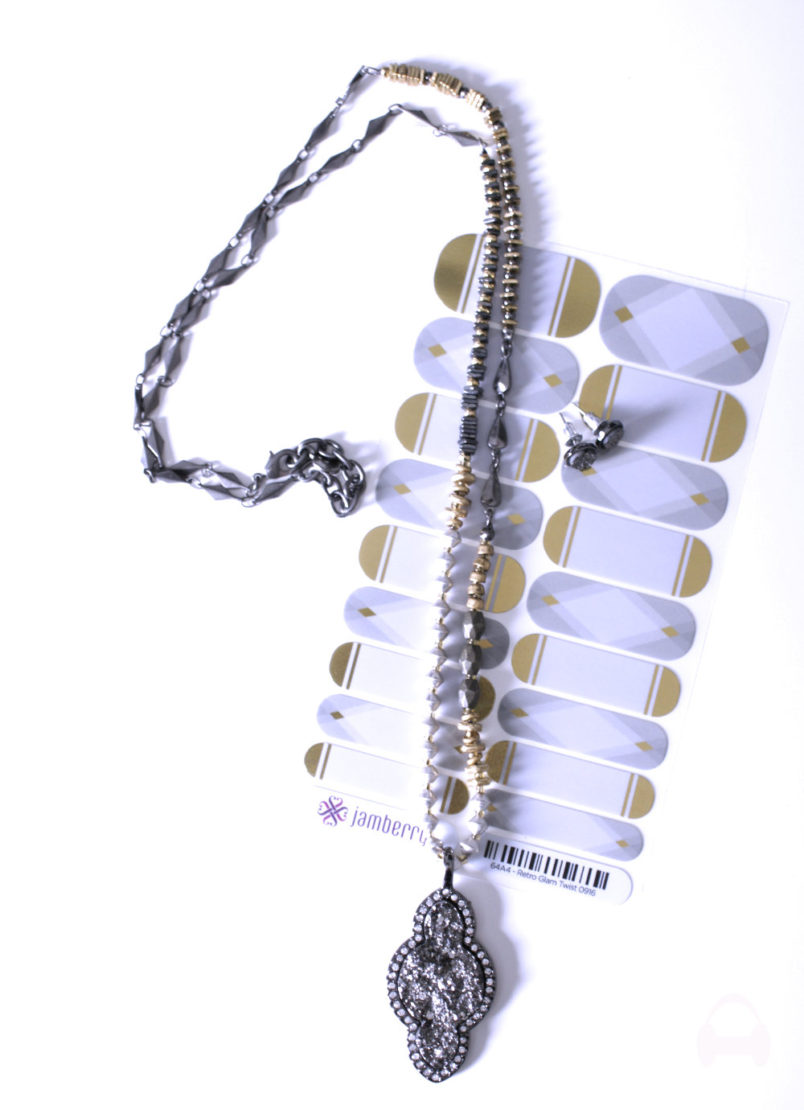 Newborn snuggles isn't really condusive for necklace wearing so most days I'd wear very simple jewelry. (if any, let's be honest!)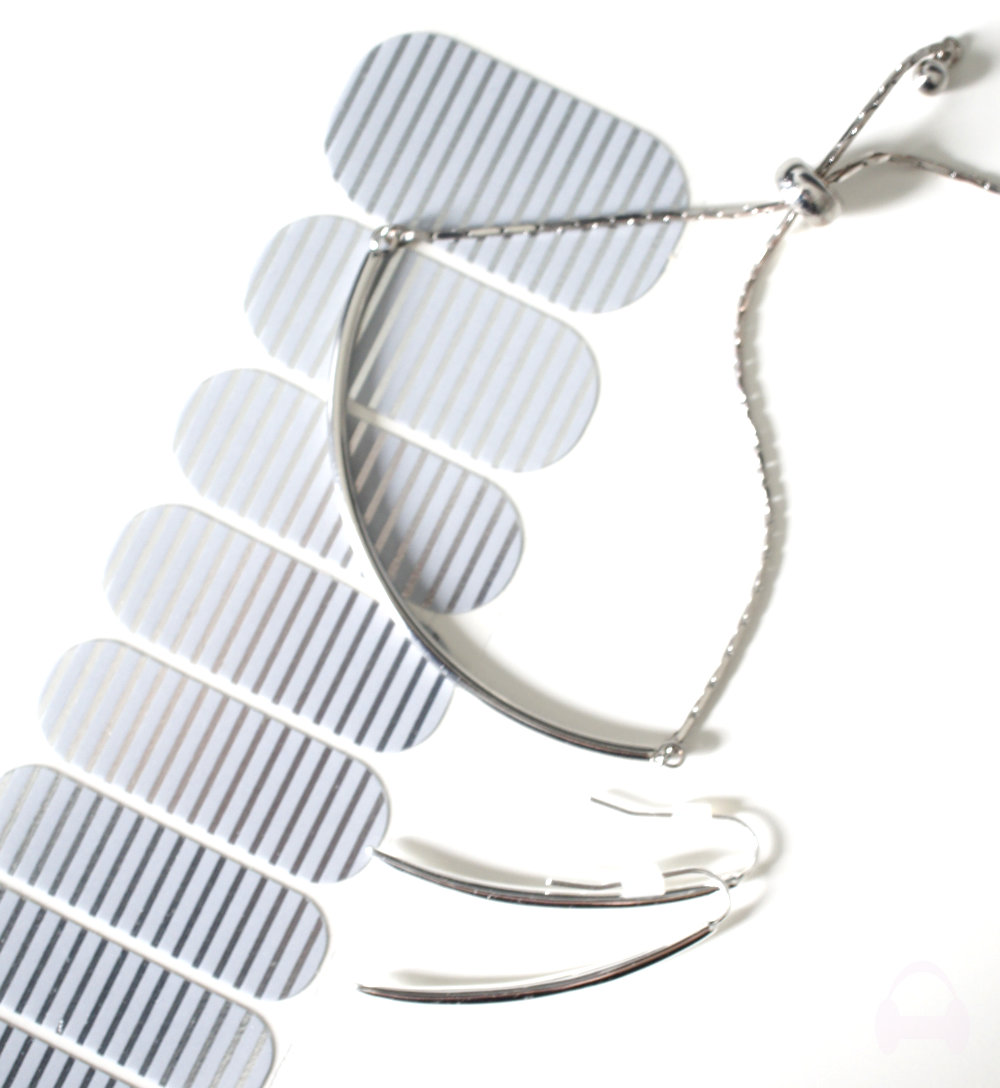 I'd pair this Banana Republic Factory bar slider bracelet and drop silver earrings with a silver stripe mani. Simple & polished. Makes me feel human and not a sleep deprived new mom.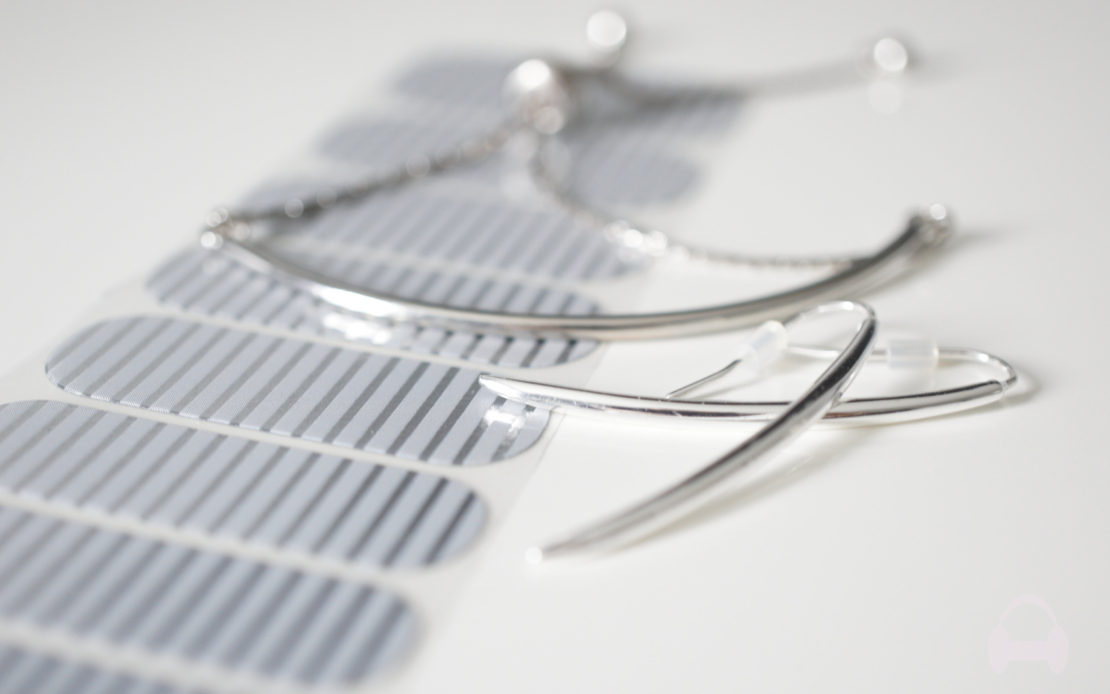 The last combo I'm sharing of course includes the wine color family! I love how well the gold studs mix well with this gold cuff. Together they bring out the specs of gold in the New York Minute Jamberry nail wrap design!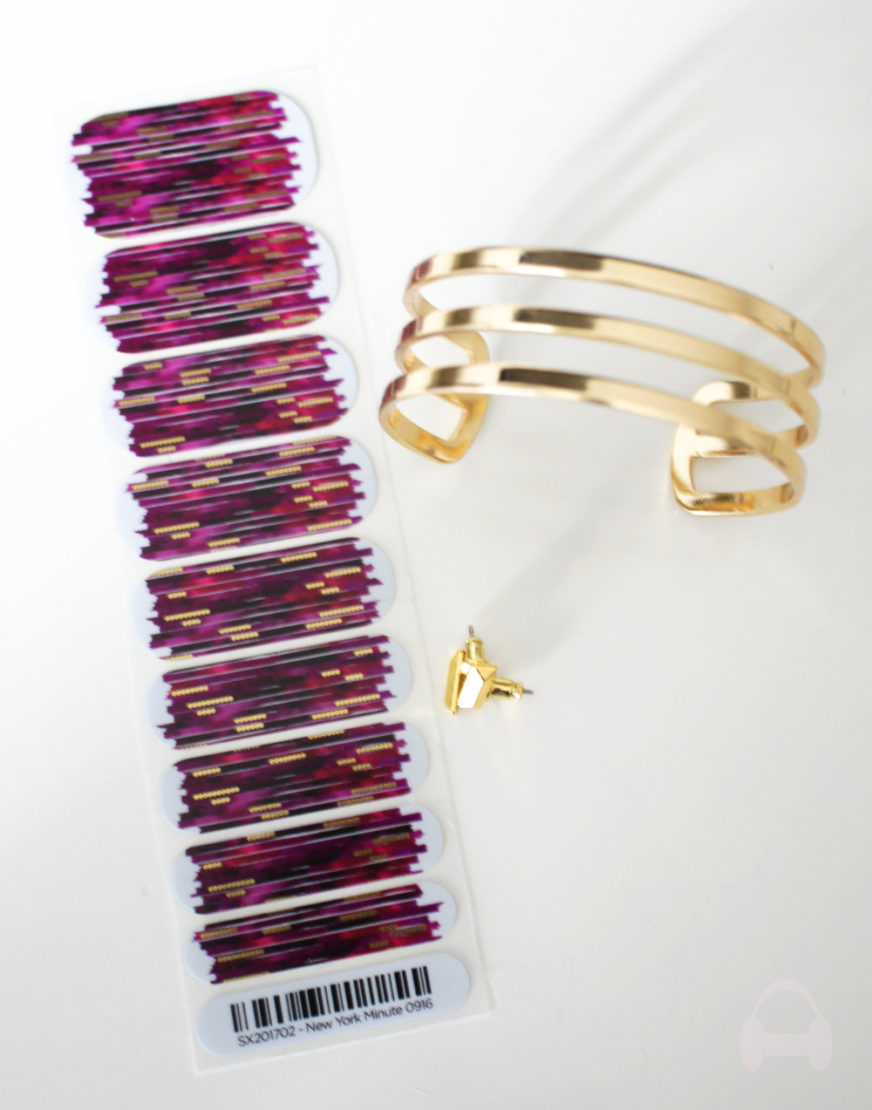 Small details can make big style, don't you think?