We all have days that we are short on time but still need to get something in that resembles a workout. Quick, equipment free and effective. Try this equipment free no squat standing leg workout before you skip your next leg day.
Last week when it was super beautiful and warm here- playing outside definetly trumped the entire to do list for the day- including my morning workout. Little man wanted to ride his bike so I kept pace with baby in the jogging stroller. After the 2.5 miles I needed to add a little something more. With the kids enjoying goldfish crackers and chocolate milk on the deck I quickly ran through the workout I am sharing today.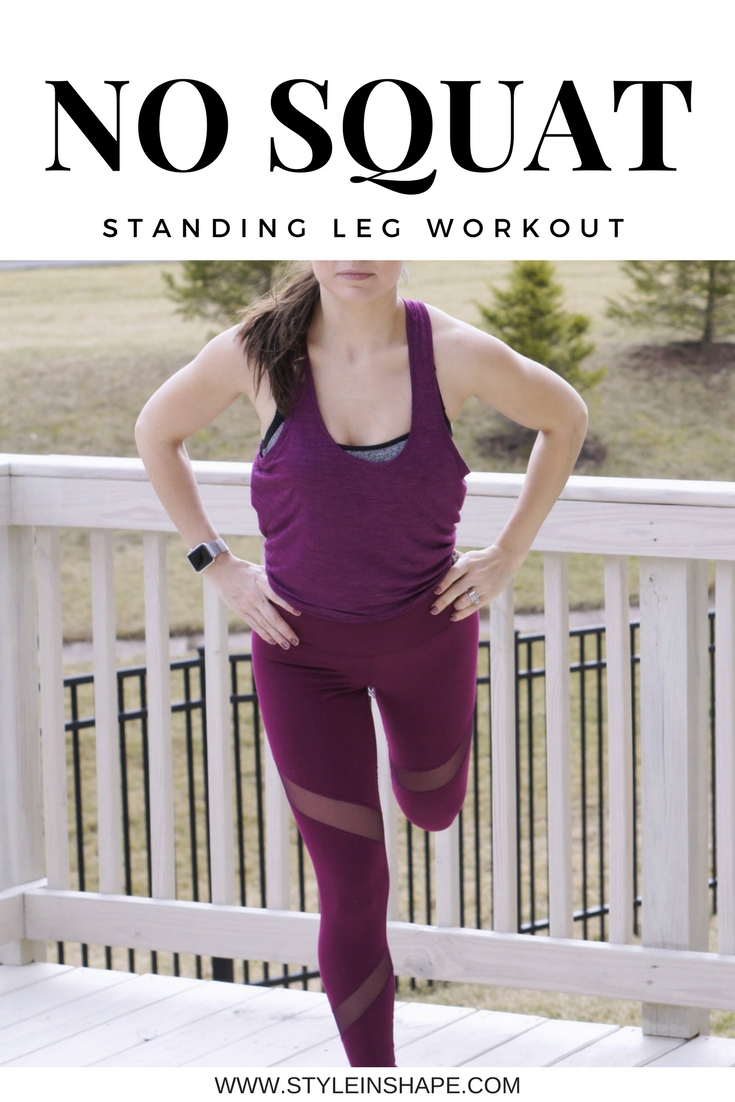 My little workout will make your legs tired but they will not be anywhere sore like mine are today!! I did 21 Day Lower Fix yesterday and my legs are broken. Not really, but I gave them a little pep talks to walk all day- it's like my upper thighs have no clue what they are doing.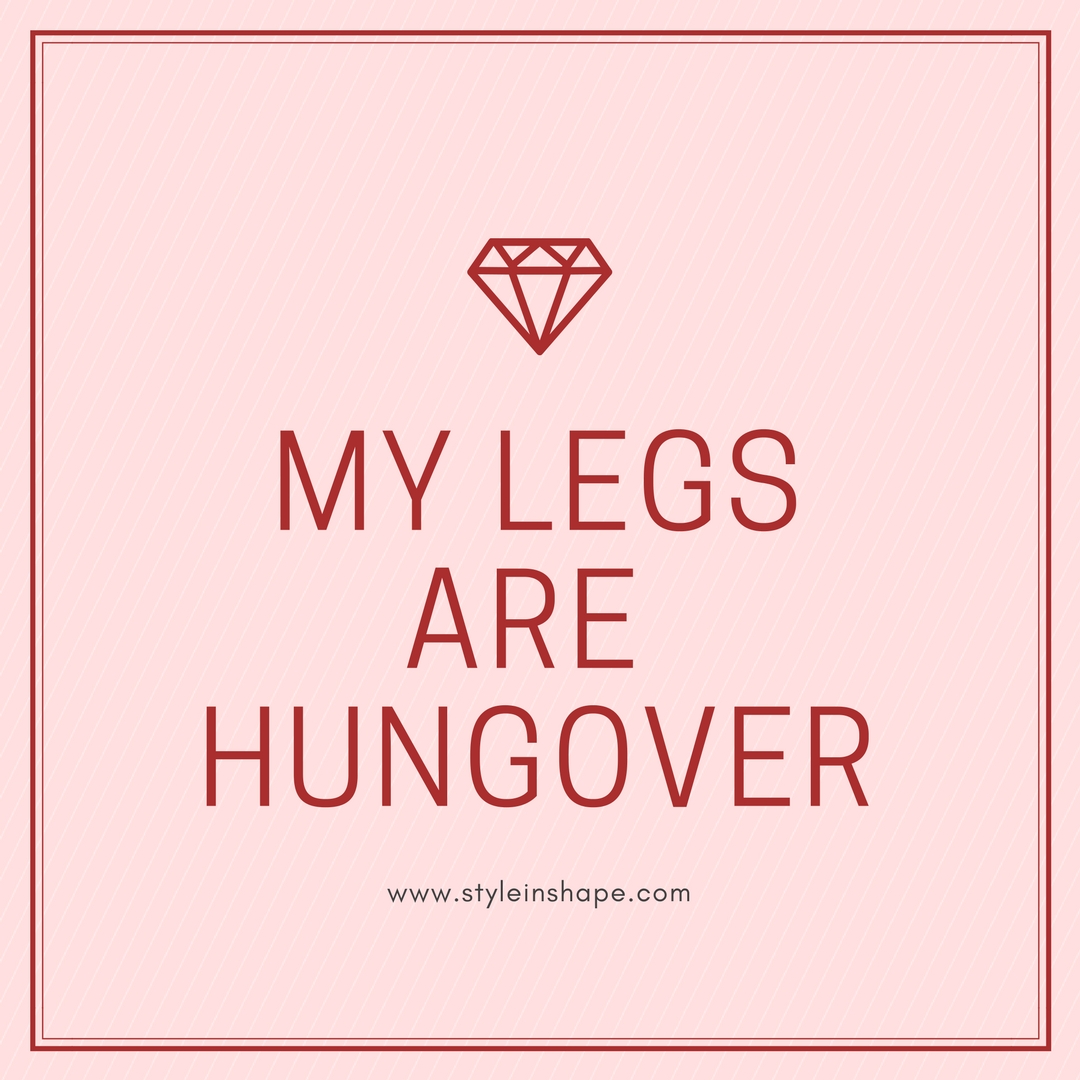 Anyway, the leg workout I have today for you requires only your body weight (of course, feel free to add weights or bands if your badass so chooses) and the best part NO SQUATS. Praise! I mean, I love squats but it is nice to give these thirty something knees a break every once in awhile. This workout focuses on a lot of inner and outer thigh work. Plus an added bonus of solid core burn since it's alot of single leg standing.
Two exercies, three rounds, complete two times. Run through each move 10-12 times then switch to opposite leg. Finish the round off with 30 seconds of band shuffles (or um, no band shuffles as seen in at top).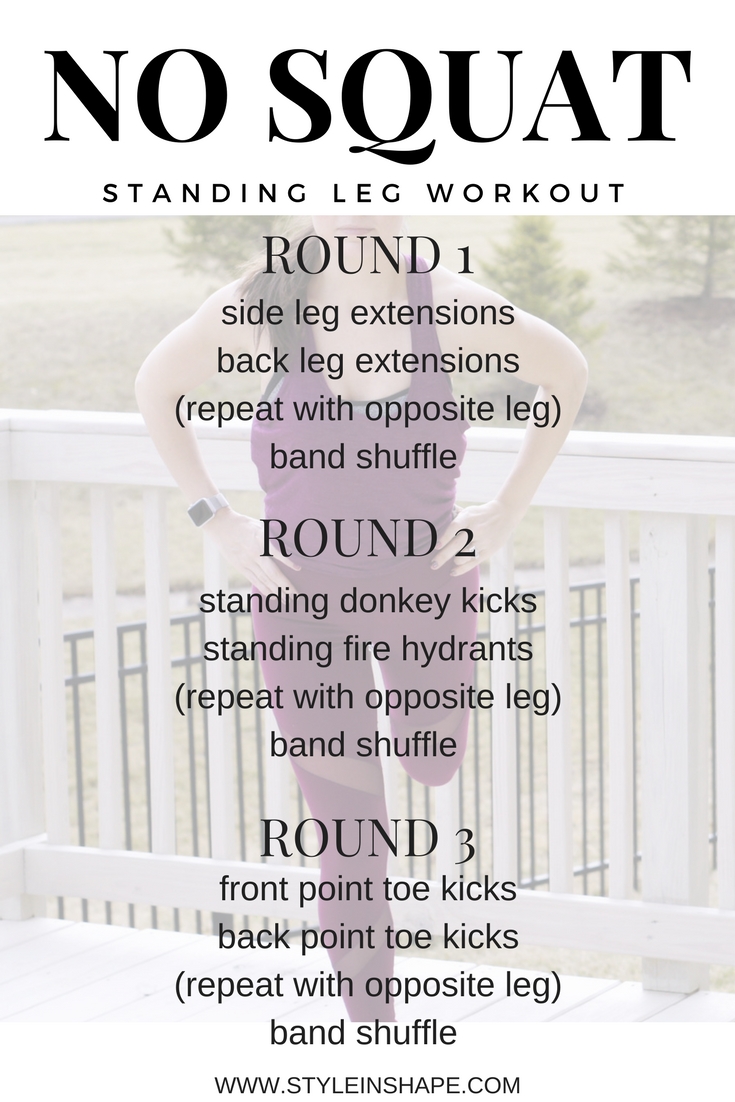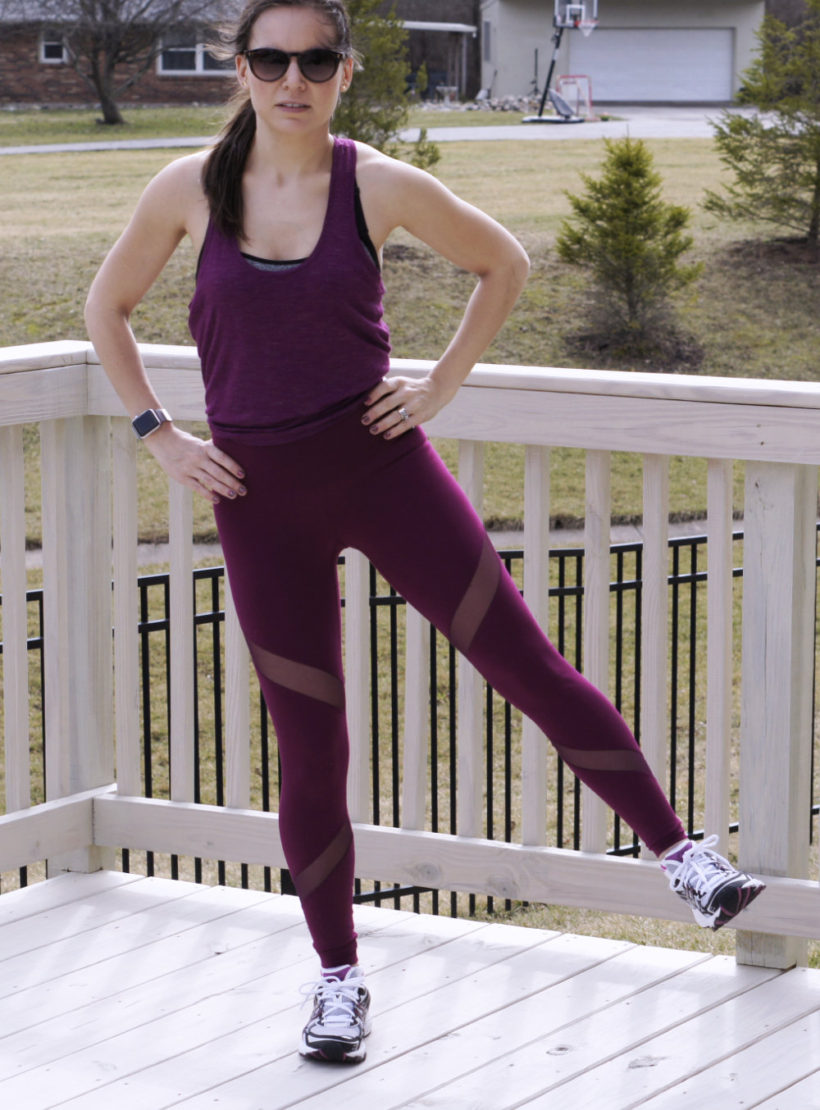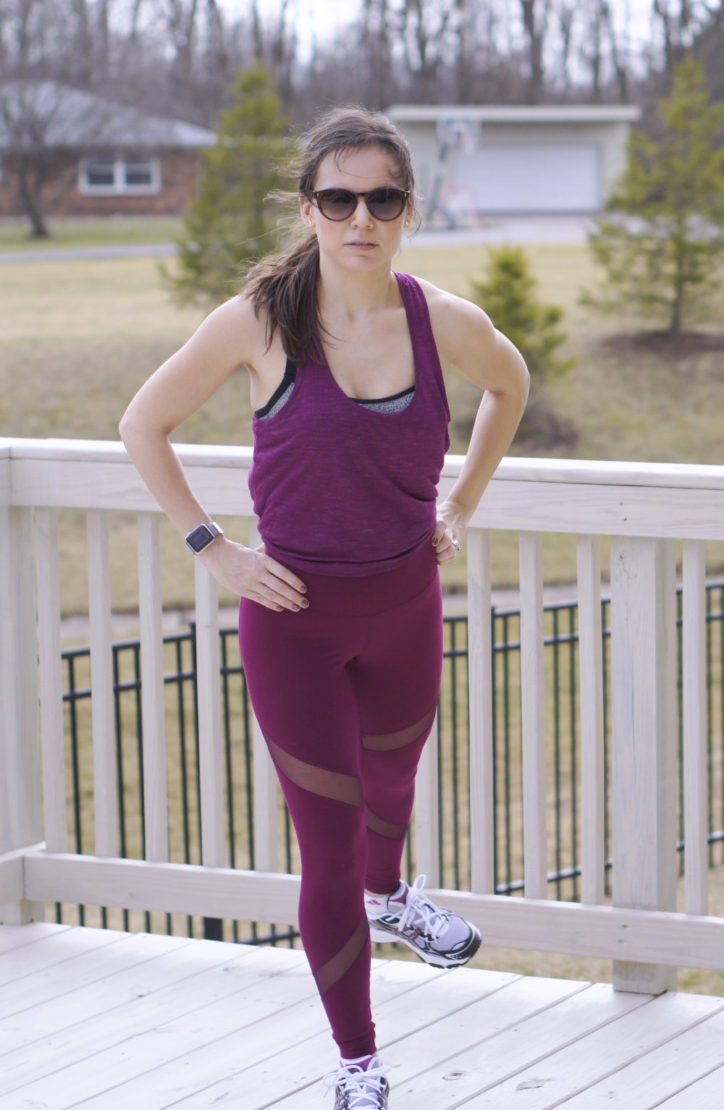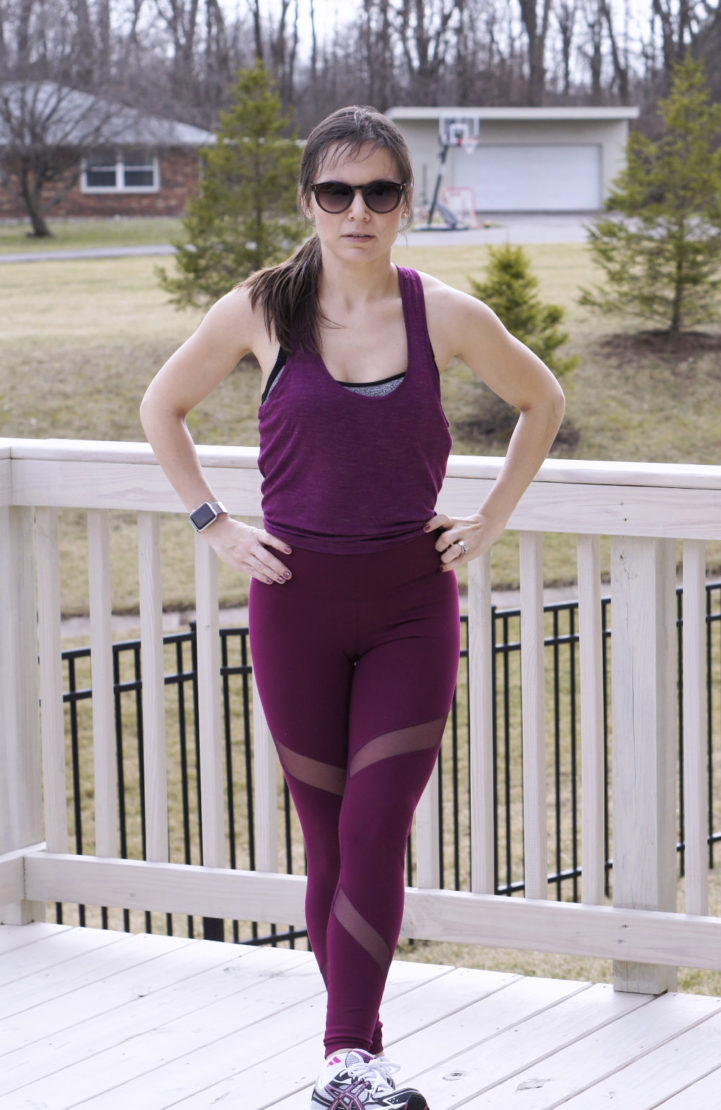 Top: Z by Zella Nordstrom Rack (s0ld out)
Bra: Victoria's Secret
Tights: Old Navy  (under $20!)
Socks: Adidas, Kohls
Tennis: Asics, Kohls
Watch: Apple
Sunnies: Target
*Disclaimer: This post contains affilaited links
---