I had so much fun creating an outfit for a Mardi Gras party!
I knew I wanted to wear a pleated bright green maxi skirt and I was happy to scoop one up on Amazon! Pro tip: If planning to purchase this skirt, the size refers to length not waist. I also knew I wanted to wear a fun head piece. I thought about making one until I spotted a Fleur de Lis headband on Amazon. Then I snagged a purple long sleeve tee on super clearance online at Target. The last piece I needed was a belt. I headed to Hobby Lobby for black sequin trim. I sewed the ends together to create a quick stretch belt.
I also had a blast creating a super fun manicure for the party with a combination of nail polish, nail wraps and gel enamel. By cutting small strips from one of the larger wraps I was able to create simple but fun line nail art. I layered the strip on top of dried polish and finished with a clear gel top coat. I really loved the end result!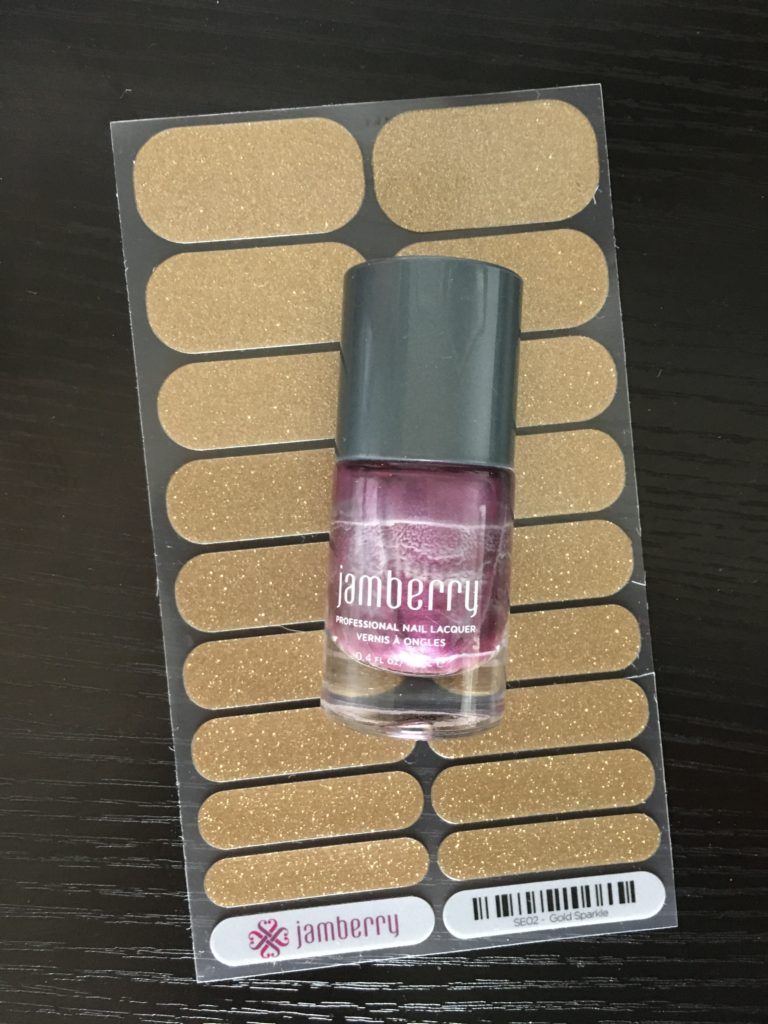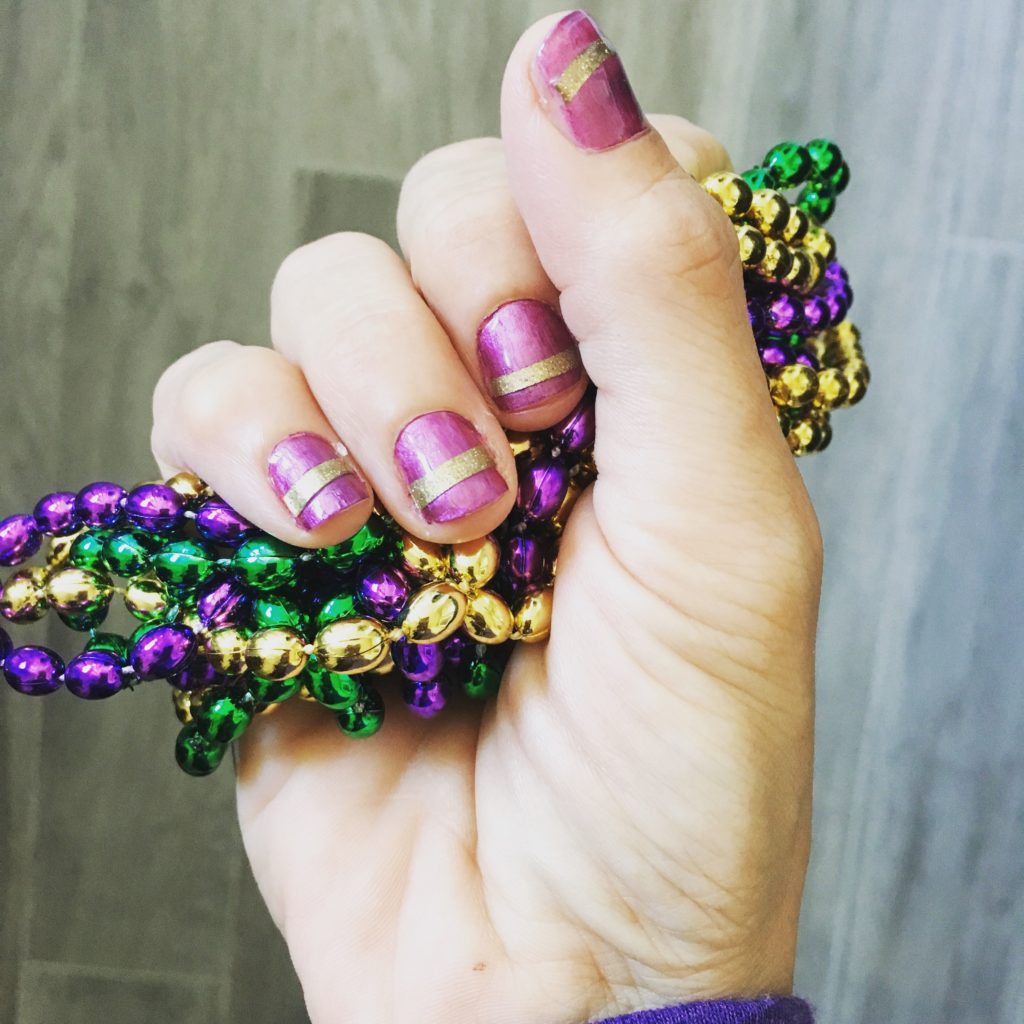 This particular party was a family affair which meant four outfits instead of one to plan, shop and execute. Challenge accepted!
My guys went the Day of the Dead look with skeleton tees, top hats and black suits.
My mini me wore the super fun green tutu leggings from her planned St. Patty's outfit. I combined it with a gold polka dot bodysuit we received as a shower gift- it looks so dang cute together! To top it off, I created a headpiece by sprucing up a baby headband with flowers and rhinestones. Not pictured (sadly; it was alast minute addition) is a Mardi Gras bead bib I made. Adorbs!
And guess what? We won the best dress at the party that night! Mini-me's cuteness factor for the win.
Shop these looks:
On Jen
Skirt: Amazon, $13.99
Tee: Target, $3.60
Headband: Amazon, $6.95
Belt: diy, Hobby Lobby, $3.99
Nail Wrap: Jamberry, $15
Nail Polish: Jamberry, $15
Gel Enamel Kit: Jamberry, $120
On the guys
Adult Skull Tee: Amazon, $17.00
Kid Skull Tee: Amazon, $4.33
Top Hats: Amazon $7.95, Amazon, $5.79
On baby
Bodysuit: Carter's, gift
Bottoms: Target, $10.99