Hi guys! Gosh, it's been over a week since I last posted. Yikes! And a week it has been. I'm much looking forward to a glass of wine (or three) this evening!
Little Miss started in the infant room at her school this week and I'm back to working full time. I was that hot mess Mom with a stream of tears down my face on our first drop off. This week has been an adjustment; emotionally & physically. I'm still trying to juggle to fit everything that I want into my day/week. (Like blogging, laundry!)
Since my little lady is still waking up in the middle of the night it's nearly impossible for me to get up with enough time before work to exercise. Right now, exercise after work isn't happening- I'm too excited to get home to my babies and soak up some of the summer evening before its baths and bedtime. This week I've used my lunch breaks to get in some exercise. Which honestly is okay; it's better to use my time wisely even if that means I'm not getting the intense sweat session I'm used to. And in my book, any type of workout for any amount of time is better than no workout.
I've done a lot of walking on the bike path this week but yesterday I popped home for a quick and effective superset workout. I blasted through this workout during three Kendrick Lamar songs- it left me out of breath and sore!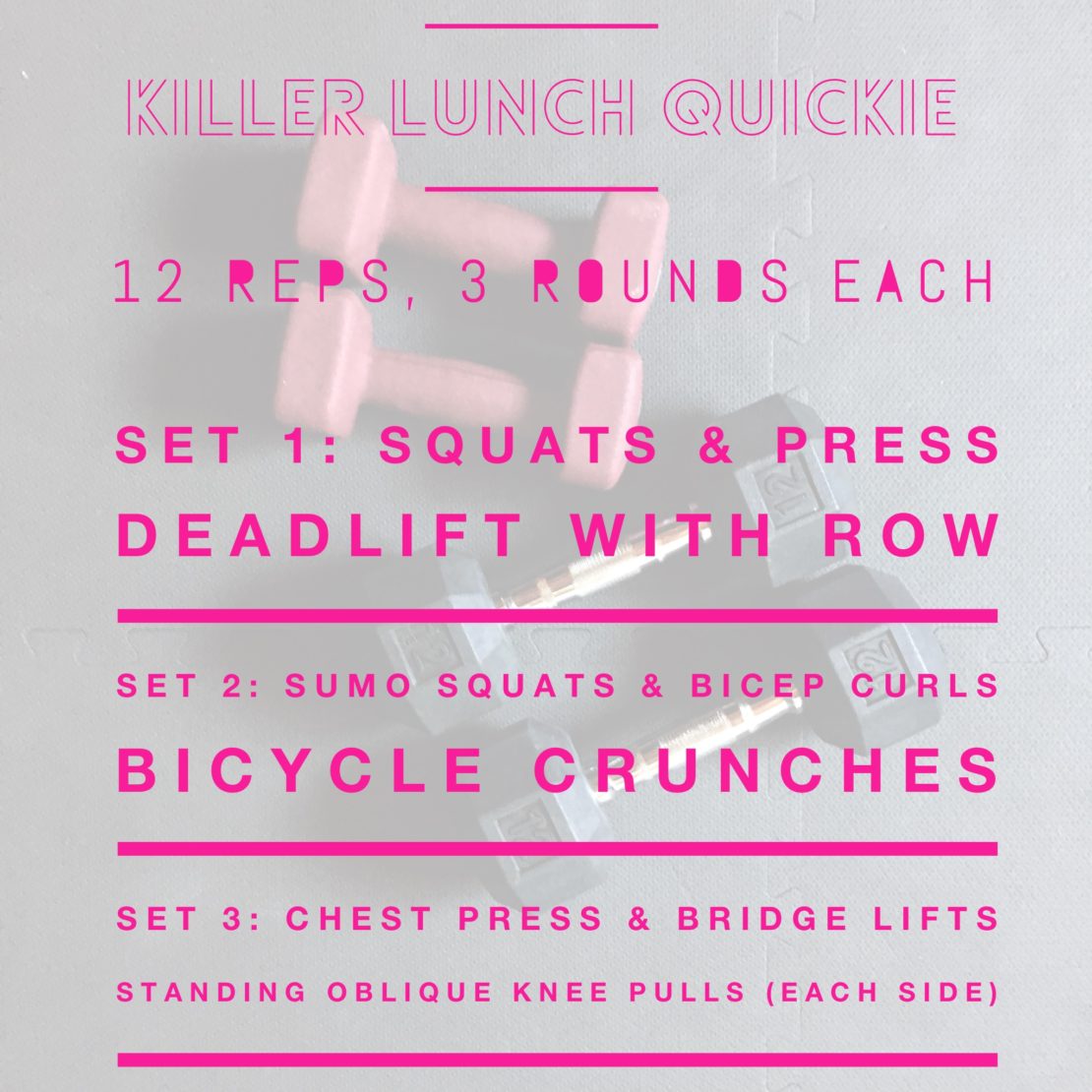 In other news I also really want to share this outfit I wore last week on my last day of leave. The day was filled with all the things I dream stay at home mom's do- get the family off to work/school, exercise, play with the baby, hit a doctor's appointment, grab some Starbucks and run some errands, prep dinner, play with baby some more- and end it with a big glass of Cabernet after the kids are in bed!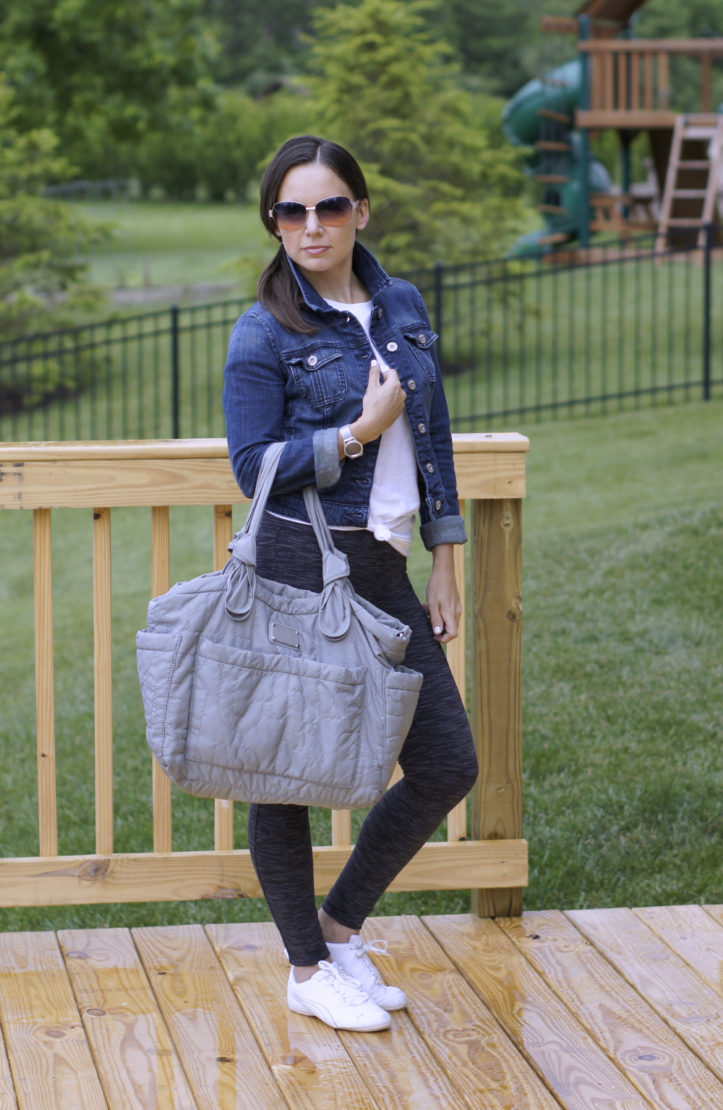 I'm most excited that I finally fit into these Athleta leggings that I purchased in January. The bestie was right, these are the most amazing leggings ev-er! I especially love that they have back pockets- makes me feel like I'm not wearing leggings! They are the perfect companion for shopping with kids! Cute & comfy!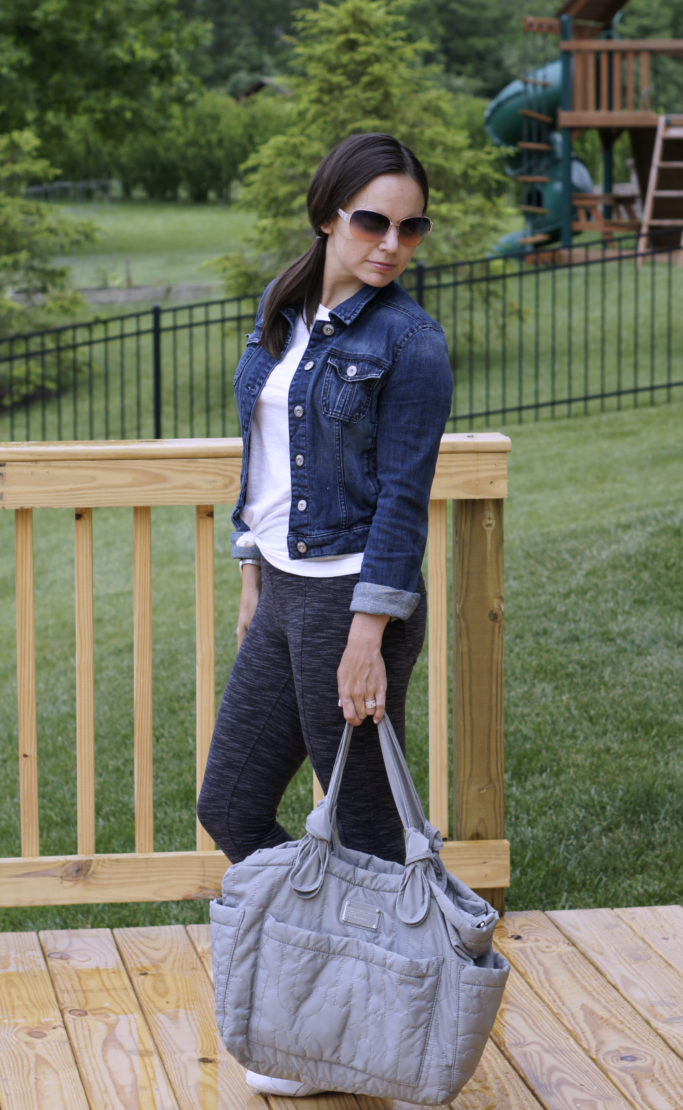 I paired it with a white tee (knotted myself), denim jacket and white sneakers. I definitely see this outfit coming into repeat for weekend errand runs.
I hope you guys had a great week and a great weekend!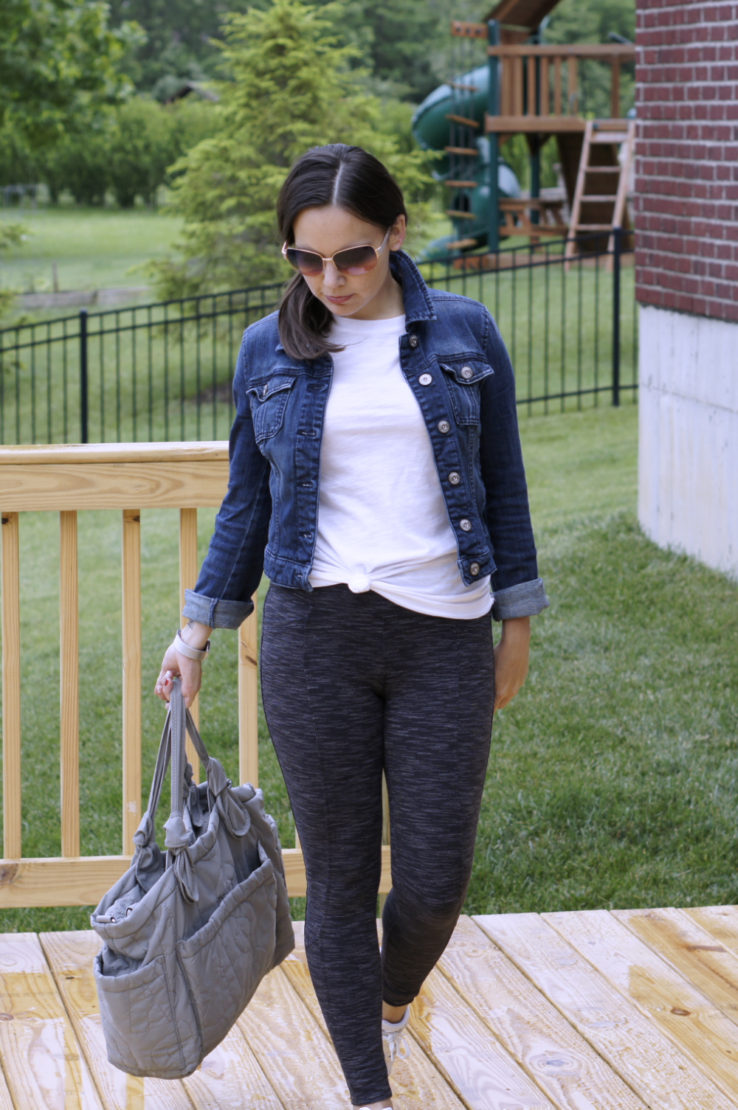 Shop this look:
Jacket. Tee. Diaper bag (newer version). Leggings. Tennis (similar; similar). Sunnies (similar).