Quick, efficient, compound. All reasons why I love a good kettlebell workout! Kettlebell swings alone work core, back, shoulders, quads, hamstrings and gluts while blasting metabolism in a single movement. Amazing.  Today I have a kettlebell swing sets workout that is full body routine that I know you're going to love!
I personally love to do kettlebell swings. They make me almost feel like a kid playing. I enjoy them more than squats due to the momentum of the swing. So fun (or at least I think so!)
You know I am all about maximum efficiency when it comes to my exercise. I can not keep focus for much longer than 30 minutes when I workout which is totally alright! I ran through the kettlebell exercises below two times through last week- took me about 35 minutes.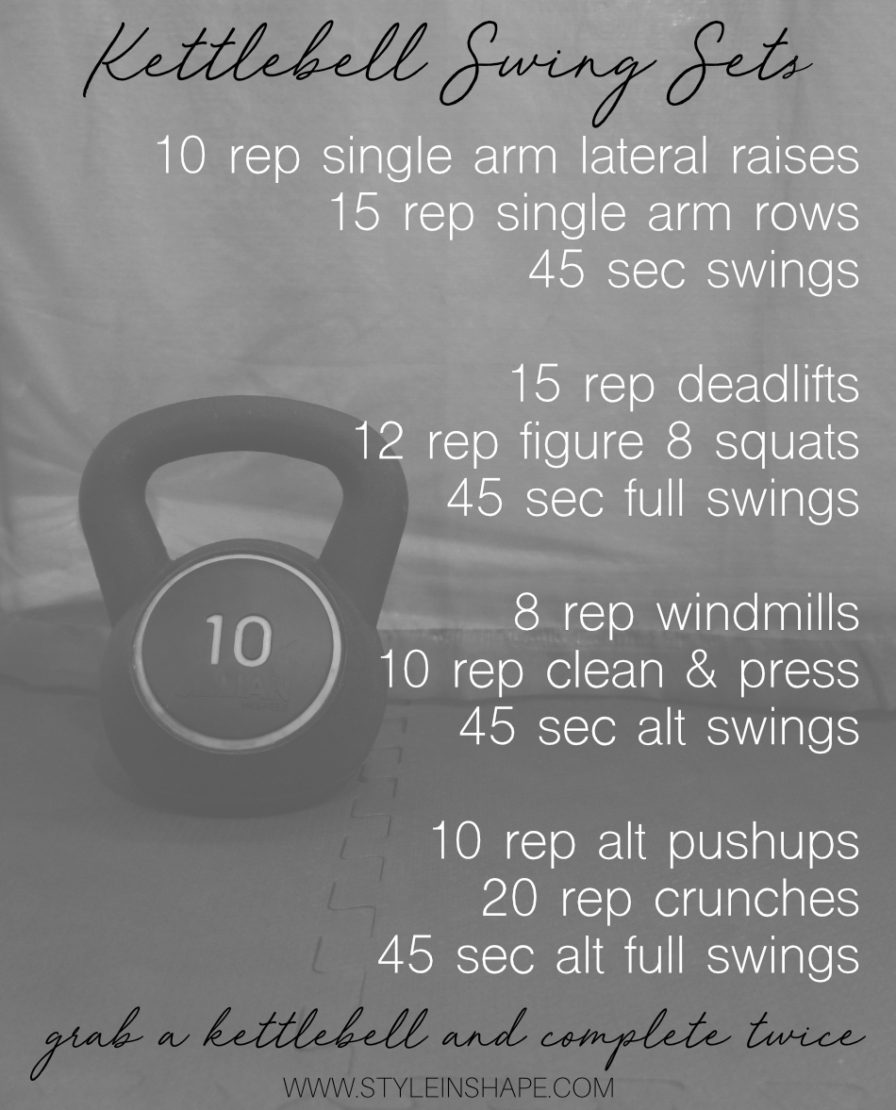 Let me know if you have any questions about the moves. I previously broke down some of these in a kettlebell workout I shared a few months ago. If you don't own a kettlebell you can get one at Target. Speaking of, have you seen the new end cap display of products from Tone It Up? Their 8lb kettlebell is super cute. You can also do these workouts with a free weight too!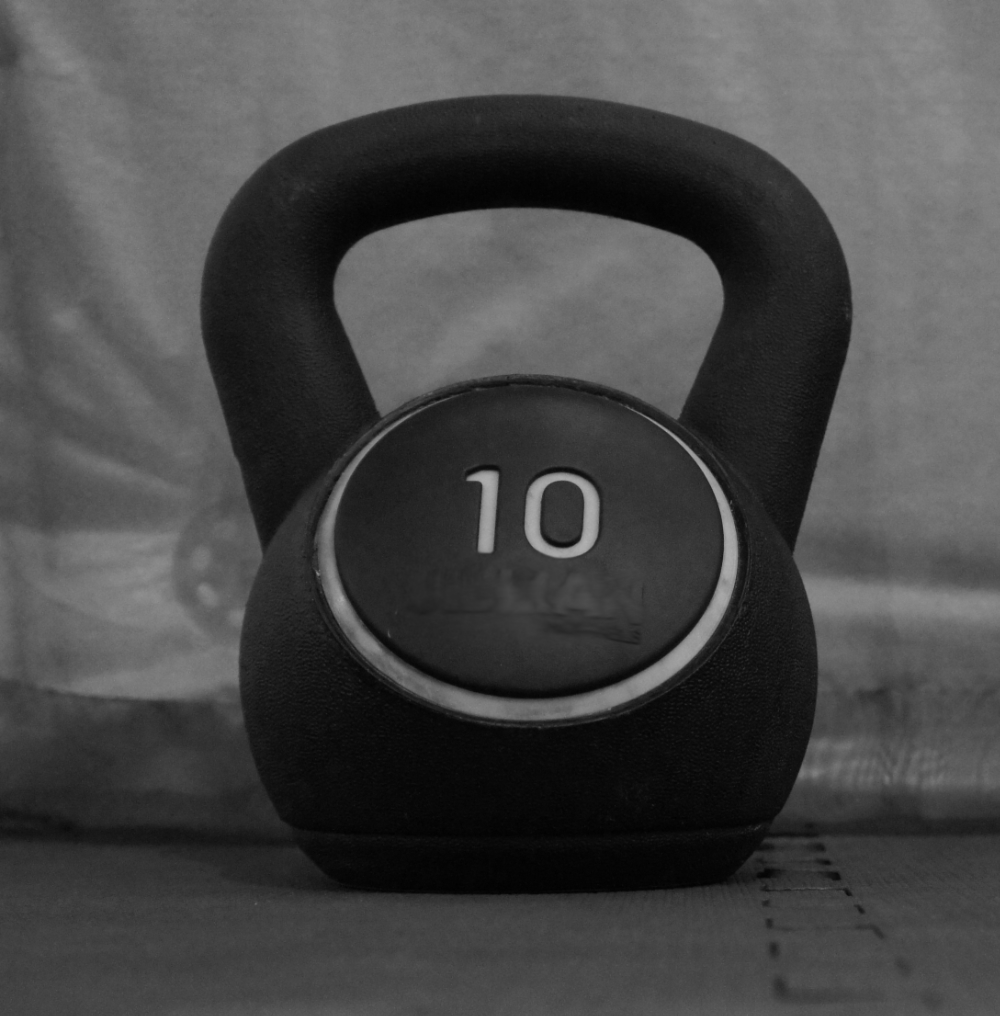 *A friendly reminder that I am not a certified personal instructor. A workout that is right for me, may not be right for you. Proceed at your own risk.
*Disclaimer: this post contains affiliated links
---