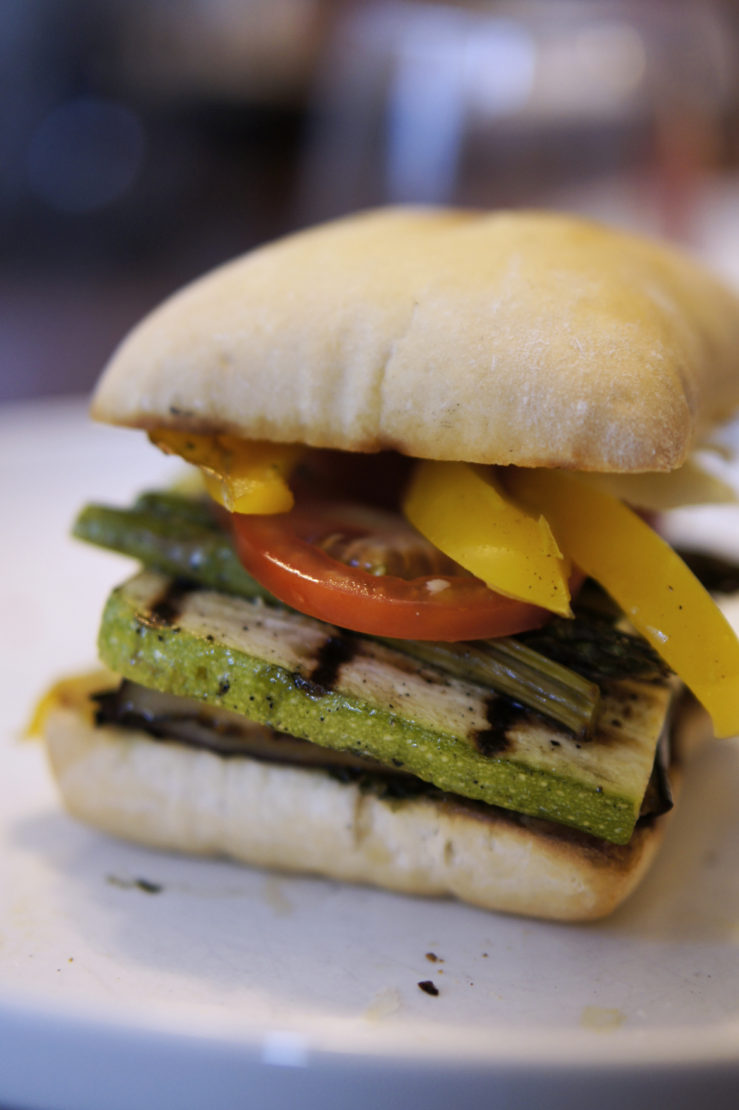 The husband and I have a new grilled obsession and I'm sure it's going to be one of your summer favorite meals too!
We first discovered this delicious vegetable sub over at a friend's house for dinner. The eggplant and squash are so hearty that you don't even miss the meat! Add the gooey cheese, fresh pesto and sautéed peppers- yum! This is a winning grilled sub!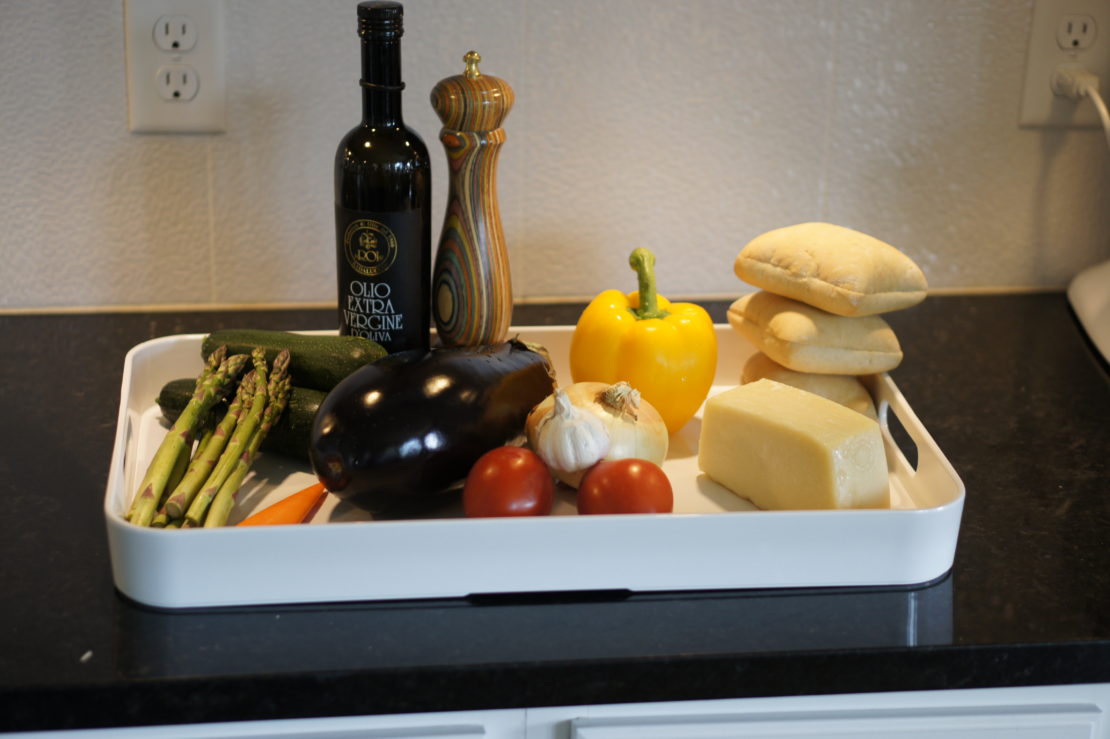 One of the best part is you can make this with whatever vegetables you ave on hand. We happen to have some asparagus we needed to use so we thew it on there!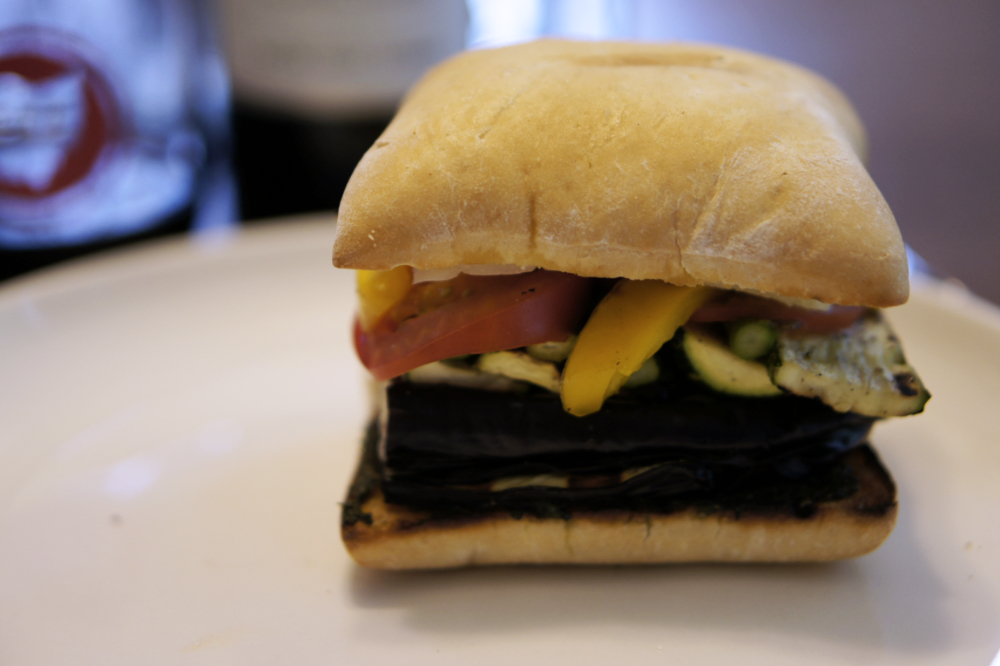 Ingredients:
1 eggplant
2-3 zucchini squash
1 bell pepper
1 onion
2 roma tomatoes
Cheese of choice  (here we used a pecorino merino but we think mozzarella is a better choice)
EVOO
Salt & pepper
For pesto:
2 cups Basil
5 gloves roasted garlic
1/2 cup EVOO
1/2 cup Parmesan cheese
Pepper to taste
Slice onion then toss into a saucepan with olive oil until cooked.
Slice up the eggplant, zucchini, bell pepper & tomatoes. Dress everything besides tomatoes lightly in olive oil and salt & pepper. Place on a hot grill until tender.
Prepare pesto by throwing all ingredients in a food processor and blend until desired consistency.  Spread onto bread (if desired, toast the bread a little on the grill first!)
Layer veggies onto bread, top with cheese. If you like your cheese to soften a little bit, place whole sandwich back on the grill on indirect heat until cheese melts.
I think next time we make it I want to opt for a lighter bread option, maybe a pita or half a bun and make it open face style. This is seriously though delicious, super easy and definitely worth trying out!