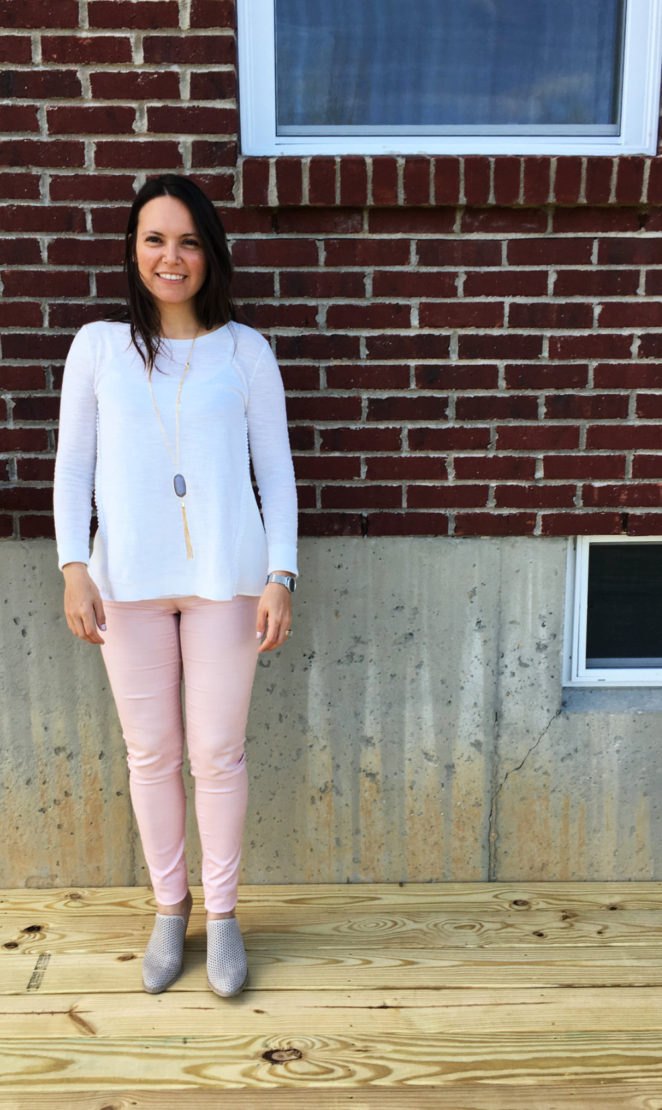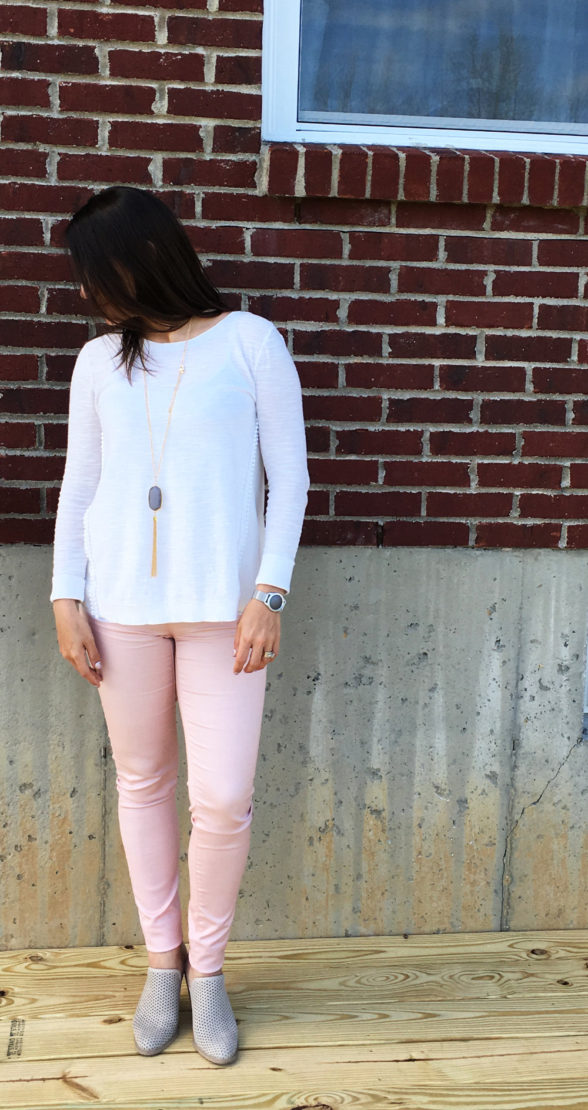 I can barely contain my happy in these photos. I'd like to say it's because I've found a great pair of blush denim skinnies. I mean seriously these are amazing for my post-baby bod. They are silky, they pull on, they give squish support and iron so easy. A busy Mom dream for color denim right here! They come in red, black and olive too! I'm also loving how this breezy spring white sweater and of course, dem mules paired for a professional look last week.
The real reason for all the happy is all that fresh wood I'm standing on. When we built our house we found out way too late that we were getting this teeny tiny deck due to the grade of our lot. We decided to upgrade this spring and the builders just finished. I still have furniture and lighting to purchase plus figuring out stain colors. I am so thrilled to have a place to sit out back and a hard surface for the kids to play. We have this great little nook that's going to make the best little play fort!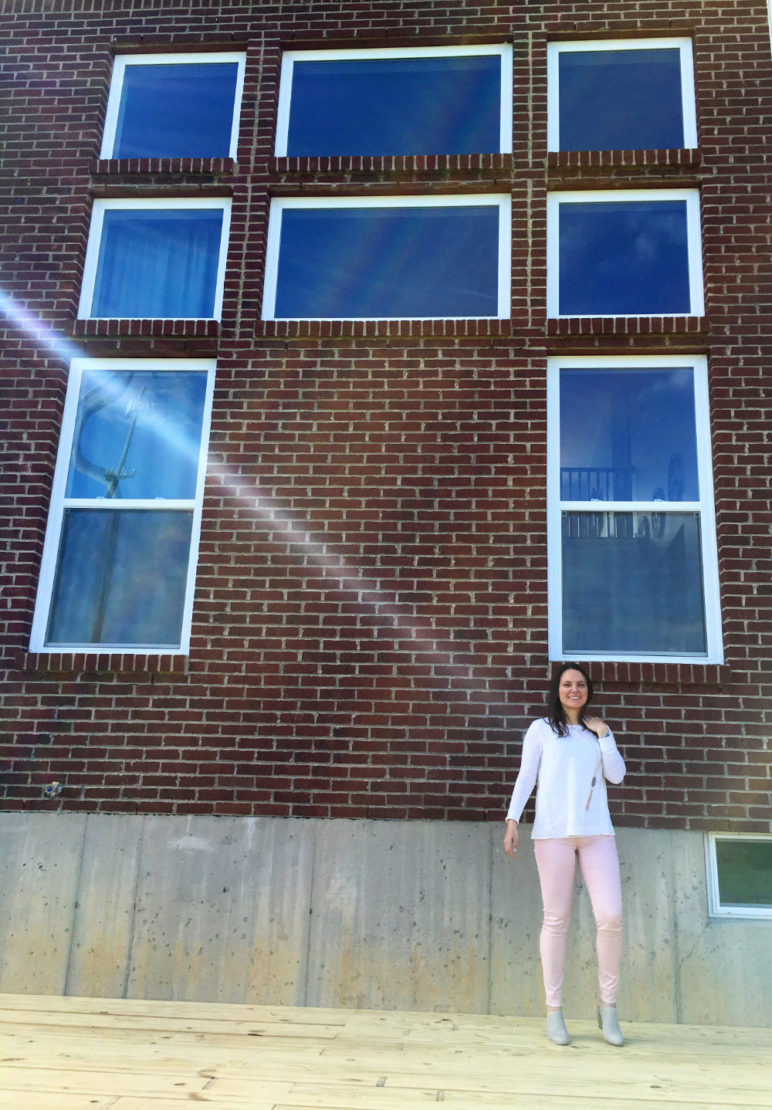 Sweater.  Jeans.  Necklace (similiar, similiar).  Mules.