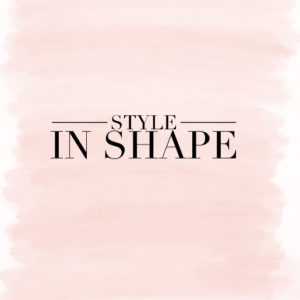 Style in Shape is a place for affordable fashion and achievable fitness. Around here we believe that looking great does not cost a fortune from our wallets or our time.
You'll find tributes to the favorites like Target and Kohls, drugstore beauty products and air dried hair. A praise for free shipping codes and flash sales. Encouragement to complete a 5k or squeezing a quick workout in the day.
We are your mother, your sister, your daughter, your best friend. The busy Mom juggling school schedules and homework. The BossLady pulling a twelve hour day. We are the everyday Janes making it work.
Come celebrate the clearance rack victories and concurred 10 minute ab routines!
We'd love to hear from you!
Have a question or just want to say hi? Drop an email today!