Now that I am staying home I am not sitting at a desk all day anymore where I am in front of calendars and reminders of important to-dos. It quickly became essential that I keep an organized home office if I am going to keep managing my little household. So I recently revamped my house admin status! Today I am sharing my top five items to for an organized command center to help keep you on track with your new year's resolutions!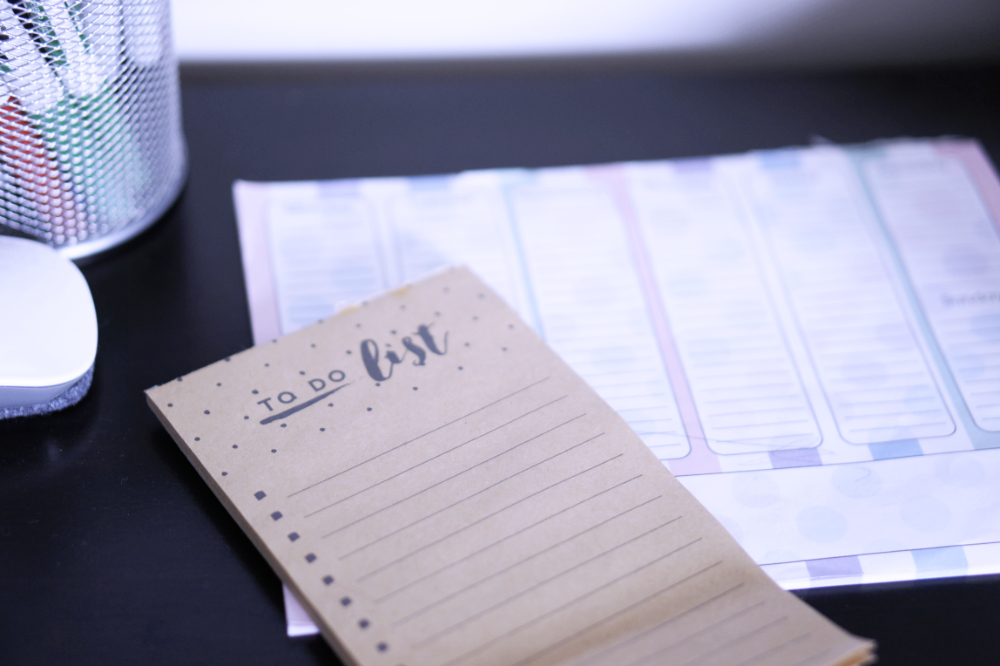 File Dis
We all have files that we need to save for one reason or another. For the longest time I had all our files stored under our desk and it was pain to get to the documents. I knew I wanted to make filing easier on me but it needed to be functional and aesthetically pleasing. Our home office sees a lot of traffic due to it being on the same level as our powder room. I did not want to get metal file cabinets and was surprised at the selection of nicer filing cabinets out there! We opted for a wooden 1-lateral drawer style cabinet; it makes for a great side table too which I love! There are so many great options, I love this rustic industrial one and the wood stain with uniformed style of this 2 drawer cabinet.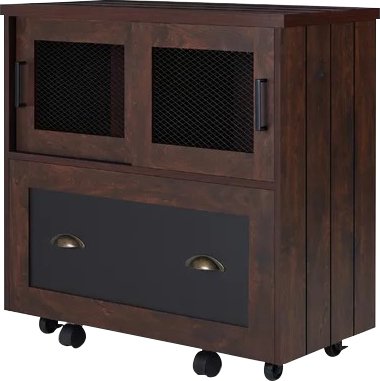 Got a calendar for that
Around this time of the month I plan for next month- I plan my workouts, my blog content ideas, our meals, our weekend plans and now the activities to do with the kids.. I keep my workout calendar in my gym and the menu in our pantry. We have always had a calendar in the office with birthdays and monthly events or appointments but I wanted to add blog content and kids plans in the office. I grabbed a couple of document frames to place a print copy of my planned calendar for the month. Having these three calendars grouped together allows me to stay on track with my month without overloading a single calendar.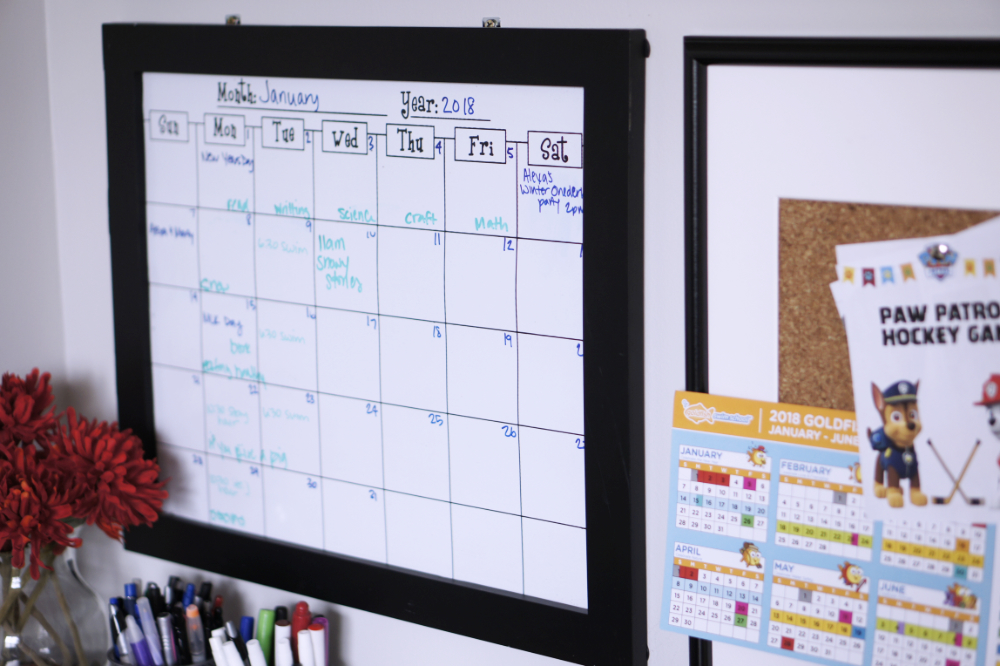 Dry Erase/Chalkboards are my BFF's
Who doesn't love a good dry erase board or chalkboard these days? They are perfect to jot notes, make to do lists, help with sight words, or a quick sketch. Make it magnetic and it does double work with holding important papers too. I really like an oversized framed dry erase board, I think anything framed looks nicer.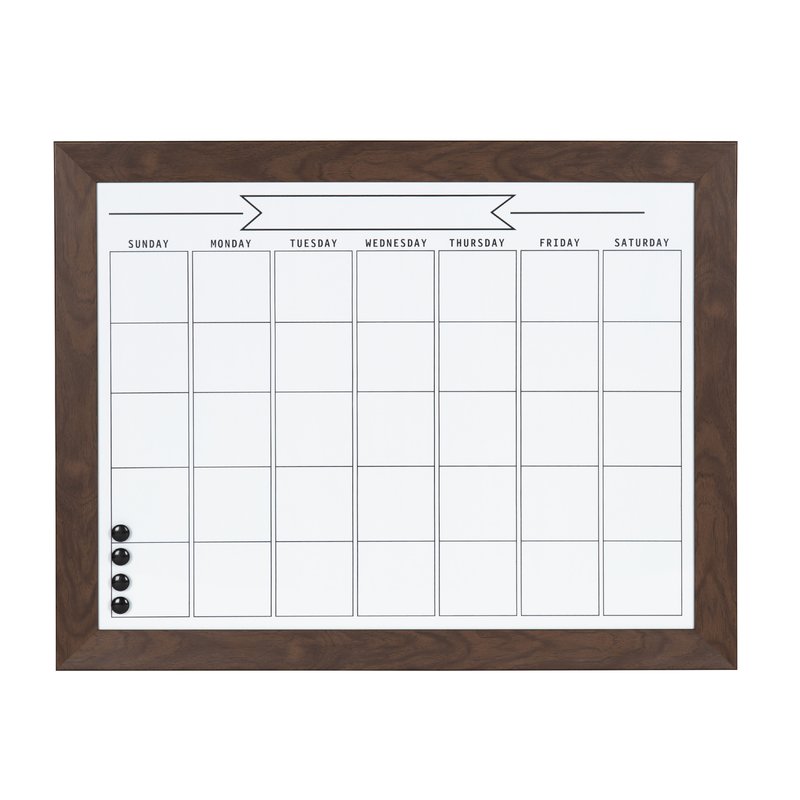 Pinned in proper placement
Another great item to have in your office for organization is a corkboard. I really love this dual corkboard/dry erase board at Wayfair. I use a corkboard to pin any events we have coming up- like party invitations or event tickets.

Pocket It
There is one more item I need to add to my little nook to store work pages, coloring pages, and other papers for the kids. After some Pinteresting, I think wall file pockets will be the best option for easy and quick access. I really like this mesh style I  found at Wayfair. They are stylish and functional! Deciding if I should get just two files or if I will regret not getting the 3 file one?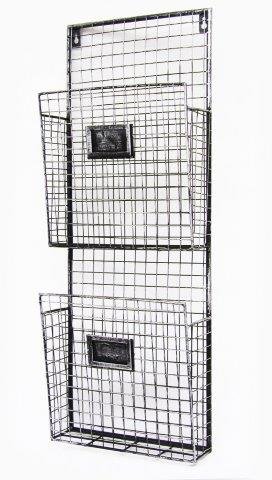 Mixing calendars, dry erase boards, corkboards to the wall above the new filing cabinet created a home command center. It is pretty amazing to have all that information in one place. I see this becoming even more beneficial as we head into the school years.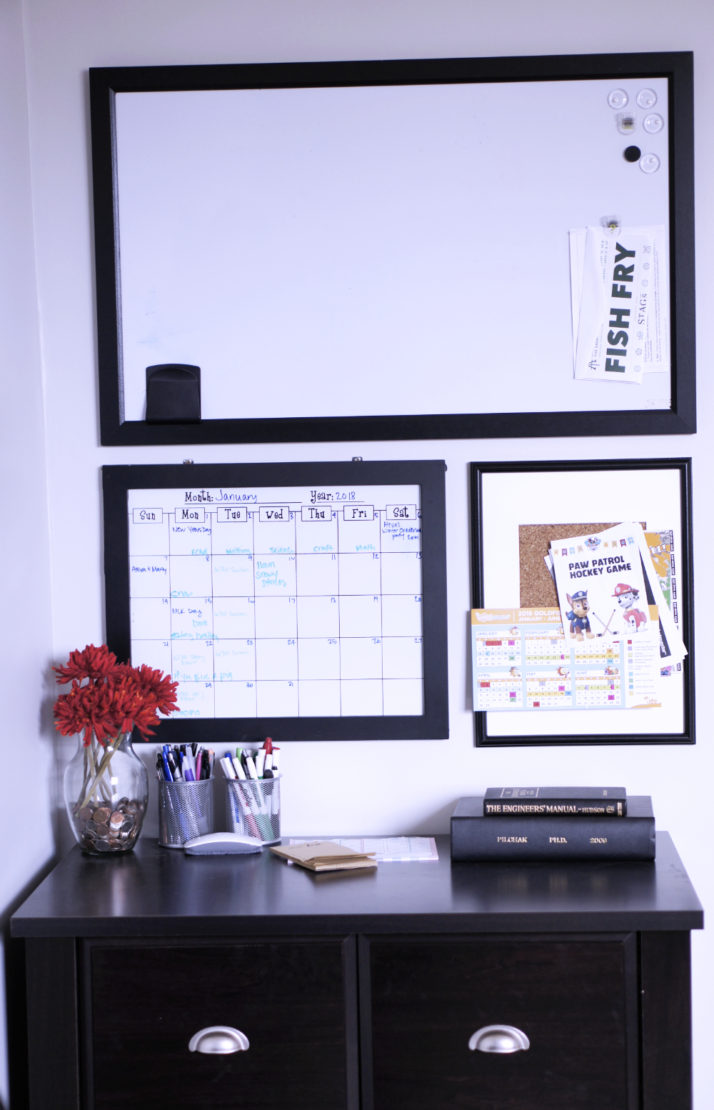 PS, my document frames are not hung yet because I want to put them next to the wall file pockets once I get it.

Click through the slides for my picks from Wayfair to make your own little organized nook in your home office.  Wayfair can cover so many home needs from simple corkboards to gorgeous pieces of office furniture. With free shipping and free returns within 30 days, Wayfair makes it easy to return it if you don't love it.
[masterslider id="2″]
*this post is not affiliated, sponsored or paid. It is in collaboration with the January 2018 Wayfair Top 5 Resolutions in Décor campaign. Search #WayfairAtHome to find more inspiration from other bloggers and influencers on how to make changes to your home décor will help you keep your New Year's resolutions