Happy Wednesday babes!  A quick supplement post run workout turned into a full body workout! Targeting biceps, quads and core you'll work head to toe in no time! The 4 moves x3 will quickly become full body workout favorite. Keep reading to grab all the moves!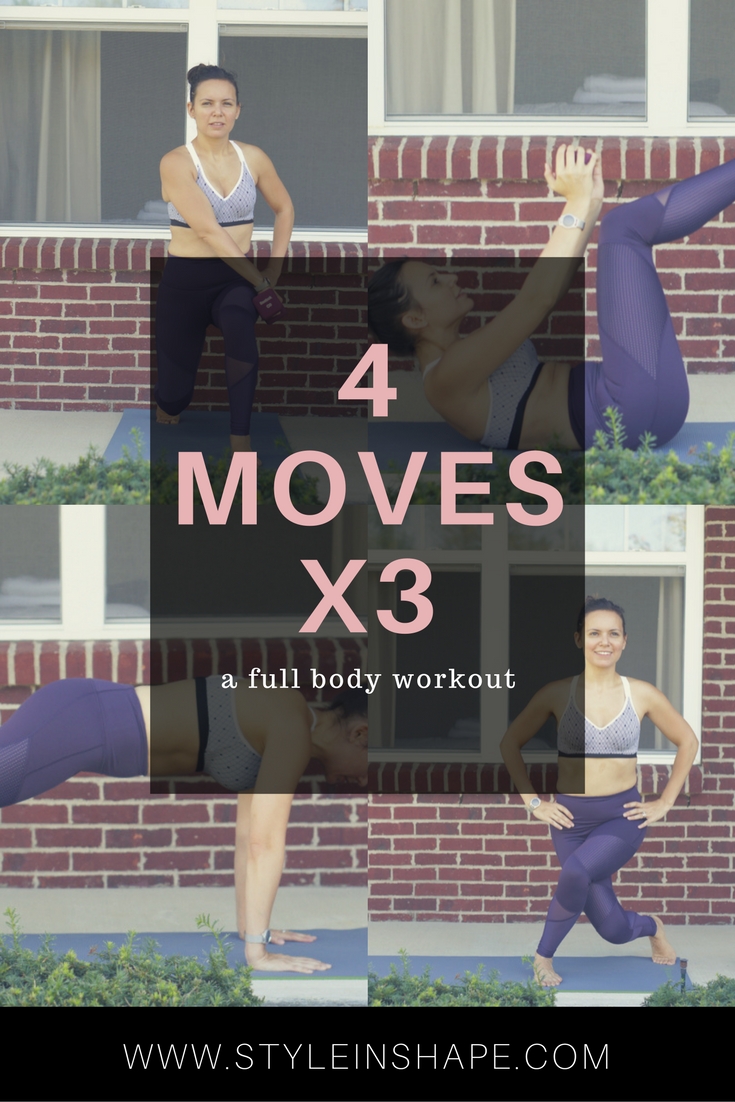 A few weeks ago I was having a pretty unmotivated week. You know those weeks were you are busy (or maybe not) and no matter what it seems impossible and daunting to actually work out? Seriously, any tips on how to overcome those slums? leave a comment and help a girl out! Yeah I had one of those weeks. Then I  shook it off and decided to go for a run and then do a quick complex move workout to kinda "get it all in". Then a few days later the hubs and I decided to squeeze in a workout and we just did the little supplement workout I am sharing today. We love working all those muscle groups in a short amount of time!

If you are new around here (Welcome! Let's get to know each other!) I am all about efficient and short workouts. Last week I shared a kettlebell workout, which I love for dynamic movement and strength together. The moves in today's workout are complex- meaning as you flow from segment to segment you will work many parts all at the same time. For instance in the first move Single Arm Corkscrew + Lunge and Press-so many muscles working here. The twist motion to work the biceps and forearms while the press works the shoulders and  triceps- plus add all leg work with that lunge! The best part? Without realizing it, you will work your core every step of the way just by holding balance! All the muscles to be toned head to toe in under 30 minutes. Yass!
[bctt tweet="I just completed the 4 Moves X3 full body workout! @styleinshape " username="styleinshape"]
My
sports bra
and
tights
are both from Victoria Secret. I love when they do a bra and pant combo for $55! It is the only time I'll buy a pair of their workout pants even though I love them so much. This particular pair of Knockout tights are so soft! Next time I see VS Sport is running a bra + pant combo I'll share so you can get you some amazing activewear. I really want to get my hands on their  new
Angel Max Sport
– I love the back of it!
Tell me: What is important to you when choosing a workout?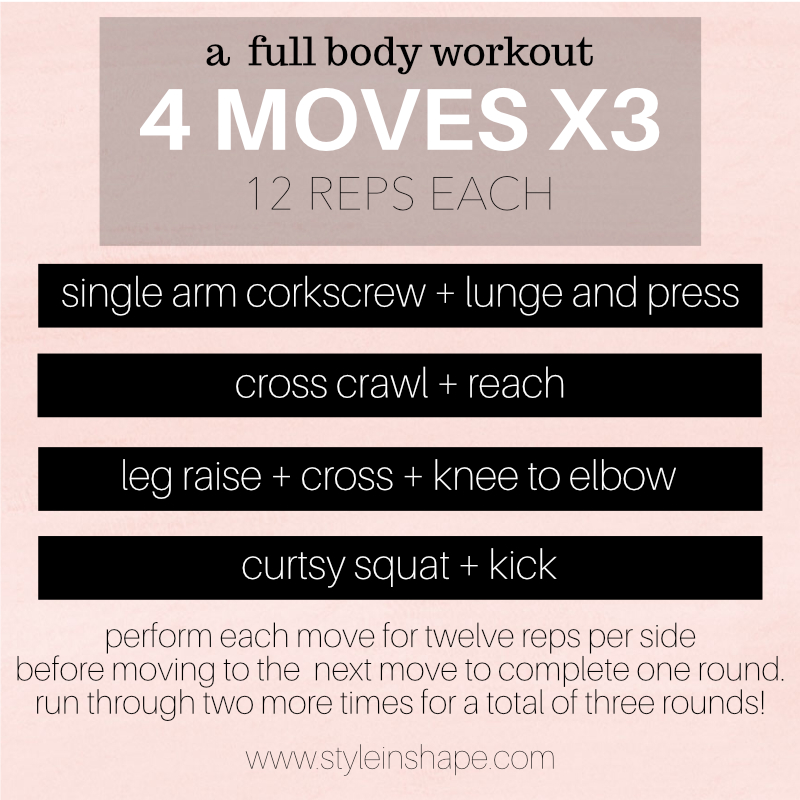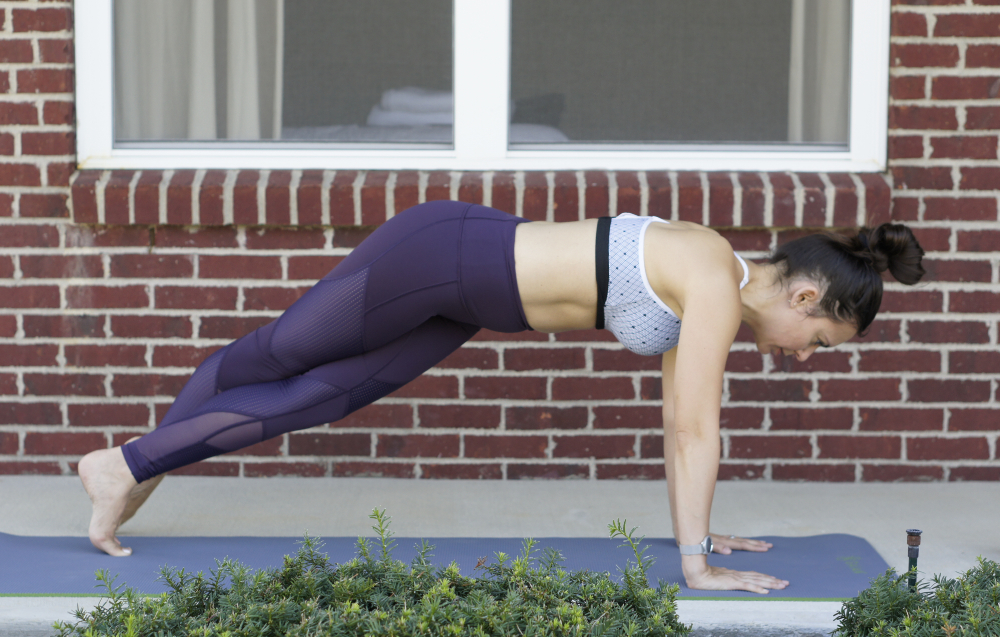 *Disclaimer: This post contains affiliated links.
---