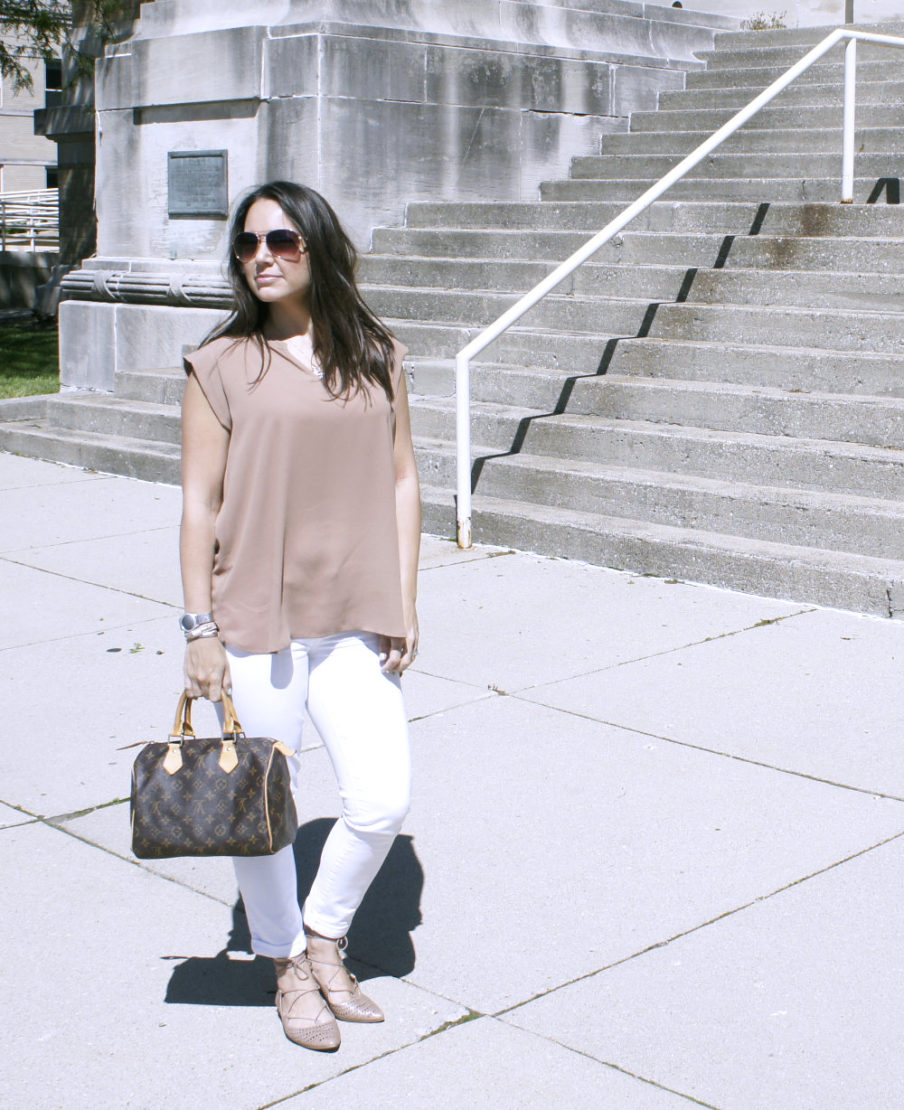 My go to marriage advice to give for bridal shower/wedding games  is "continue to date one another". Sure there are other marriage advice that I think are important but for me this one is crucial- and even more so now that we have kids.
Work, career, laundry, cooking, cleaning house, paying bills, running errands- there's a lot that happens to be a functioning adult. Then you have kids which adds another level to all the noise that is life. This can leave us feeling exhausted! It's good  to break away from the every day routine with Adam for a little bit. As of lately, these three things are a result of a little date with my man:
Reconnect. Escaping with Adam for a few hours is always an opportunity for us to reconnect. It's a time that we can put away our phones and really enjoy each other's company without reminding a preschooler his manners or attending to a baby.
Remember. I don't mean a walk down memory lane (while those can be fun!) A date can be a friendly reminder that we are more than Mom & Dad- that we are Jen & Adam and this is why we fell so crazy for each other, got married and started this family.
Rejuvenate. I'm sure most parents will agree that escaping from your children for just a little bit will bring freshness when you reunite. Having a lunch date always leaves me feeling relaxed and clear minded that I feel it makes me a better Mom.
About a week ago, Adam and I had a great day date!   We drove around downtown rekindling our love for Dayton. We kicked it off with mimosas and brunch at Basil's. It was a little chilly but I love this view. I can't wait to go back when we can sit outside.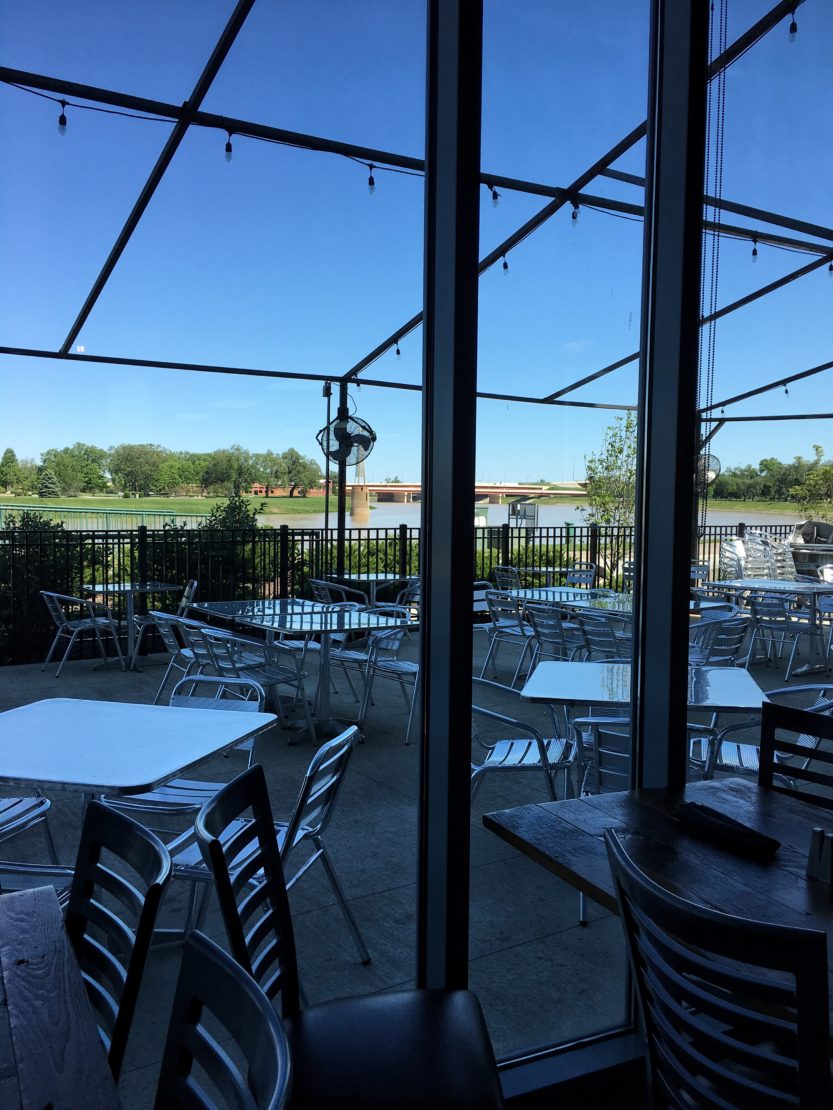 Then we headed to the Oregon District for a little shopping at Luna's Gifts & Botanicals. If you are in the area, you definitely need to check out this unique gift shop. They have the most adorable air plants!   Next we popped into Toxic Brew Company for their mimosa special. Do you see the size of this thing? They do not mess around with Sunday Funday!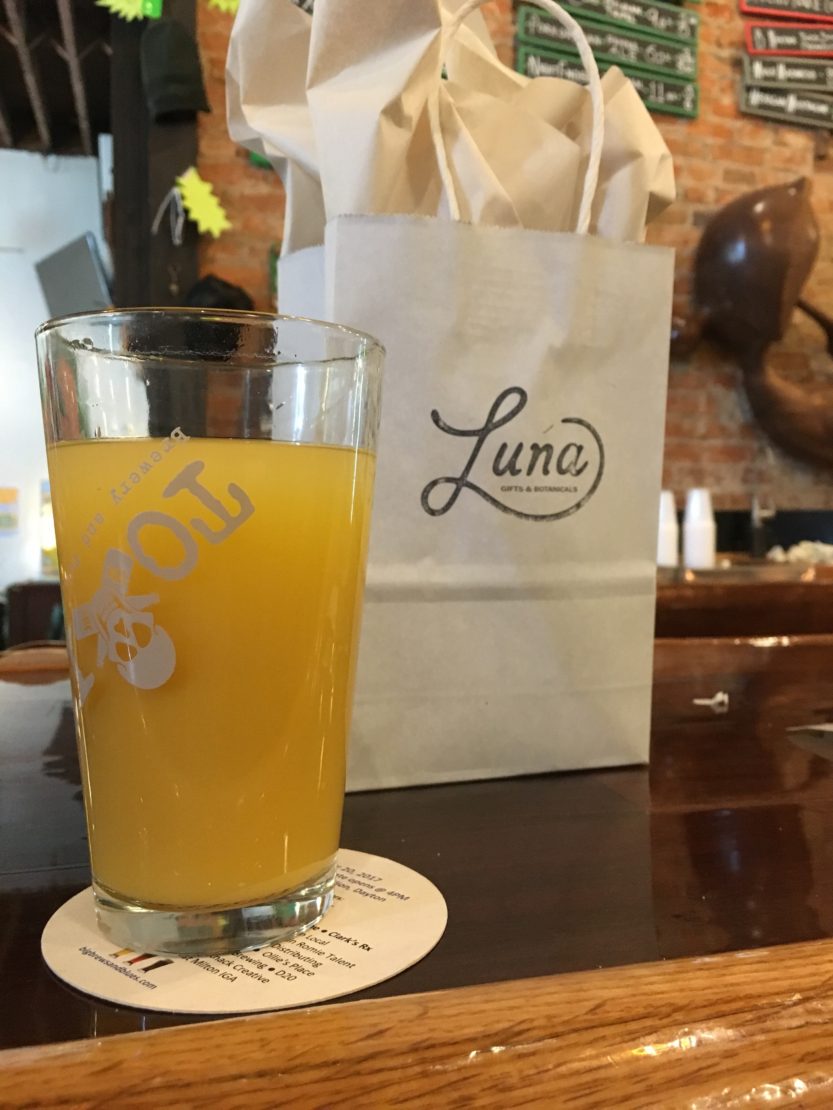 We ended it with a stop to get plants and planters for the yard and to pick up supplies for dinner. I have to laugh because it seems common that our dates end with a quick stop at the grocery.
It was a great afternoon- full of laughs, fun & love! Oh and I got to wear this blouse I bought when I was pregnant that I was saving for post-pregnancy. Another win in my book! Plus Adam was so sweet to snap photos for me! This pretty camel color is no longer available in my exact blouse but can be found in a similar long sleeve version and this similar short sleeve top. I'm still obsessing over these lace up ballet flats as well as my new white jeans! Once I'm back to my pre-baby weight I swear I'm splurging on an awesome pair of white distressed jeans like these or these!